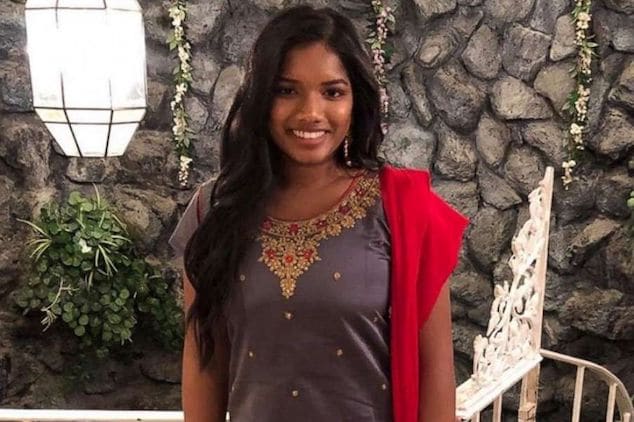 Ruth George UIC death: What led to a University of Illinois, Chicago area sophomore student's strangulation death? Found deceased in family car at campus parking garage.
A 19-year-old college student in Chicago was over the weekend found strangled to death inside her car parked in a campus parking garage.
University of Illinois at Chicago student Ruth George, of Berwyn was discovered in a family-owned car in the Halsted Street Parking Garage about 11:15 a.m. Saturday morning — shortly after her Chicago area family reported her missing the evening before.
Come Sunday, campus police said they had a male person of interest in custody, the Chicago Tribune reported.
The identity of the individual in custody has yet to be made public.
George was seen arriving at the garage alone at about 1:30 a.m. Saturday, according to police. Shortly after, the person in custody entered the garage.
Campus police found the sophomore student after witnesses reported seeing an unconscious woman alone in the backseat of a car.
(Early release) Chicago parolee charged in Ruth George UIC freshman murder
Mystery strangulation: 
'It is very difficult to find words that can express the sadness our entire community experiences today,' the university's chancellor, Michael Amiridis, said in a statement.
'We offer our sincere condolences to the student's family and friends and I know that all of us have them in our hearts as they struggle with this devastating loss.'
The murder has unnerved students.
'Everyone wants to do like the buddy system walking to cars , like even if you're not parked here, maybe just walk together and drop off whoever walked you,' said Donna Ngyuen, UIC student via FOX32.
'A lot of robbery and theft, I've seen that happening but never a murder,' told Vakrand Sharma, UIC student via the media outlet.
'It was just really shocking and I feel like I talked about it so many times today about how it's so unfair that you can't feel safe on campus,' added Shade Idowe, UIC student.
Ruth George graduated from Naperville Central High School in 2018, according to her Facebook page. She was a Naperville native.
George was studying kinesiology and was in her second year at UIC, officials said.
Police have released few details about the case, beyond saying that investigators determined George was the victim of foul play. Her cause of death has been deemed a homicide and her manner of death as strangulation. City, state and federal agencies are assisting UIC Police in the investigation. No motive for the girl's murder has been given.