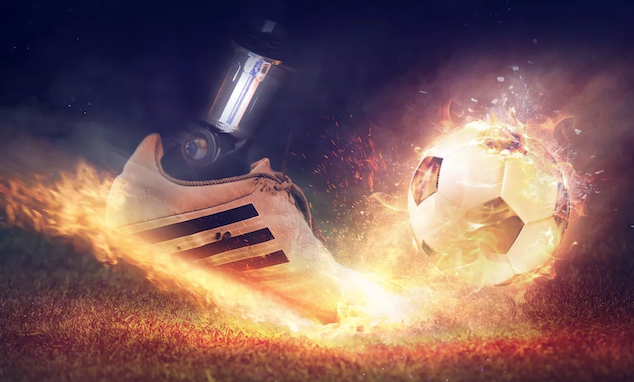 Adidas Out of This World Deal w/ International Space Station. Athletics shoe maker seeks to achieve heightened product performance and improve future design & engineering. 
Adidas will now conquer the universe! Adidas began a multi-year partnership with the International Space Station US National Laboratory. The popular Adidas products in Australia and the entire globe will now attempt to bring their sneaker into the realms of space. Starting in 2020, NASA astronauts will bring Adidas shoe pellets to the station. 
According to Adidas Vice President James Carnes:
"The main aim of the partnership is to achieve breakthroughs in product performance and improve future design and engineering for athletes on and off Earth."
Some of the achievements that Adidas and NASA hoped to accomplish include new manufacturing innovations, compression garment advancements, dealing with extreme temperature, and creating sustainable circular manufacturing processes. 
The World Economic Forum and Circular Manufacturing Commitment Includes Adidas
The World Economic Forum discussed the importance of circular manufacturing processes at the Annual New Champions Summit in Dalian, China. The Summit brought together the biggest minds in science, innovation, politics, and business to develop ways to create a more sustainable world through manufacturing. By using new technology, including the use of Adidas Ultra Boost design, they wish to make a revolutionary shift to the circular manufacturing model. 
Some examples of circular manufacturing include: 
Computers made of recycled computers




Cars made of reused metal from older car models




Reused chemicals and materials 



The Adidas collaboration specifically focuses on creating a performance and comfort shoe that can be used in microgravity successfully. The shoes will provide the same comfort and performance as traditional sneakers but be altered to accommodate lack of gravity. 
A number of other experiments with the Boost pellets will allow scientists to test flight trajectory of Boost particles during the filling process. They will be testing numerous factors like temperature, gravity, spin, and wind tunnel analysis.  The astronauts have tested the aerodynamics and behavior of free flying objects using Adidas soccer balls.  The scientists will use this data for designing panel texture and shape in the future. 
The "Big Bang" of a Modern-Day Space Race
James Carnes explained the long-lasting results of this incredible technology opportunity:
"It's the big bang that marks the start of our modern-day space race to create a running show ahead of its time, one that will allow athletes to perform in their game at a level they never thought possible, adding to the narrative of their life. It's been a little more than five years since we introduced the world to Boost, so imagine what we can achieve in the next five years working with organizations who prove that impossible is nothing, daily."
After the 2020 experiments, testing will move on to human subjects. NASA astronauts plan to research sustainability and human performance on the space station. Adidas remains dedicated to creating a sustainable future for its company and the global economy. This collaboration provides an opportunity to demonstrate its commitment to the future of athletes of today and future generations.