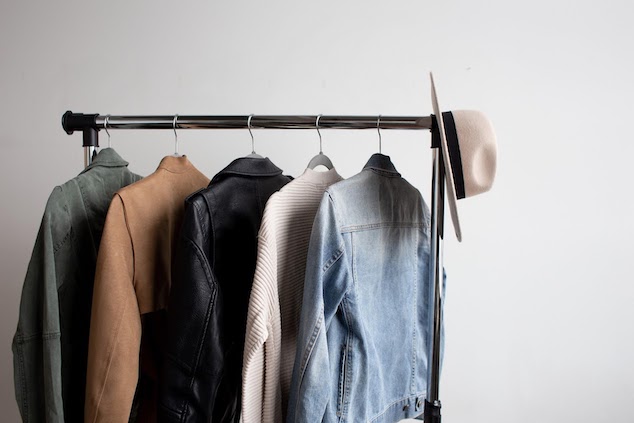 Plus Size Work Clothes for Women: Online retailers are stepping up to meet the demand for high quality, reasonably priced workwear for career gals. 
Where in this wide world can a plus size lady go to find awesome work clothes that fit right and look amazing? The answer is online. Most department and clothing stores have little to no options for the curvy gal, but these retailers have online shops that offer casual and formal workwear for every workplace, with reasonable prices, high-quality materials, and a reputation for excellence that you can be confident in. Check out these seven options for finding plus size work clothes. 
1. 11 Honore 
One of the best plus size womens clothing outlets on the web, 11 Honore provides a variety of options for the working-class lady to choose from. From comfortable skirts and dresses to long-sleeve blouses and more, 11 Honore has your workdays covered. With professional designers behind every piece of clothing, you can be sure you're getting a comfortable and stylish option every time you buy. 
Head over to the website today and check out 11 Honore's impressive lineup of plus size clothing for every occasion. You can shop by size, occasion, or designer-specific collections. Work should be taken seriously, as should your wardrobe! If you want to look your best while you perform your best, 11 Honore is the place to go.  
Effortless luxury.
Made for your body.
That's what we're passionate about. #thenewrunway #11Honoré #designerfashion

What's holding you back from wearing the very best fashion?

We now offer @AfterpayUSA which makes purchasing a breeze! https://t.co/FZ8c8CQD9E pic.twitter.com/geMCihIBSs

— 11 Honoré (@11Honore) October 3, 2019
2. Luvmemore
An impressive emerging brand, Luvmemore has a simple philosophy; to include women of all shapes and sizes in fashion trends and make everyone feel gorgeous in their own skin. With plenty of clothing options available, sustainable production practices, and custom sizing, the company has effectively reduced waste in the industry while providing an easily accessible clothing platform for ladies across the size spectrum. 
Luvmemore has clothing for every occasion, and work is no exception. From blazers to stylish dresses and formal jumpsuits, Luvmemore has something to offer plus size ladies of every style. With prices that won't break the bank, you'll be getting an affordable and fashionable option for your work wardrobe. Not to mention, you'll be supporting a brand that makes size inclusivity its top priority. 
Golden hour ✨

Feeling well rested and rejuvenated. 🖤 📸: @teniececarolyn
Styled: @tiarealvarezz
Satin Skirt: @shopluvmemore https://t.co/zvb4NV8Y8A pic.twitter.com/54A9z7zMcU

— Sayde (@CurvyBadAss) September 23, 2019
3. Lane Bryant 
If any brand knows style, it's certainly Layne Bryant. With such a big name in the industry behind plus size fashion, you're sure to find a look that fits your individual tastes as much as your individual budget. Lane Bryant offers everything from blazers to jumpsuits and dresses; and everything in between! 
The Lena Jumpsuit: your +1 to every RSVP.
Shop: https://t.co/XorAPSv66p pic.twitter.com/5hwK8qhHLj

— Lane Bryant (@lanebryant) October 3, 2019
4. Catherine's 
Catherine's is one of the best places to go online for plus size clothing for any occasion. From work clothes to swimwear to intimates, Catherine's has you covered. Shop elegant dresses for those special work occasions, or formal tops for a simple day at the office. You'll be the most stylish gal in the office with Catherine's impressive collection of work-ready plus size clothing. 
Not to mention, Catherine's keeps its clothing affordable, so you don't have to spend a small fortune just to get the fit and feel you're looking for. 
These feel-good favorites are sure to make you smile on #WorldSmileDay 😄
Shop: https://t.co/eiJSQ20KTb pic.twitter.com/jpjMNjin5Q

— Catherines (@CatherinesPlus) October 4, 2019
5. Torrid
For sizes 10-30, there's Torrid; one of the top-rated online plus size womens clothing retailers on the web. From dresses to intimates to work-ready tops and bottoms and clothes for special occasions, Torrid is the go-to shop for girls of all sizes. Look and feel amazing in your clothes with Torrid's specific fitting guide to help you choose the right measurements every time. 
Torrid also has a clearance section, where you can find awesome plus size clothing at discounted prices. Fill up your wardrobe with this incredible brand dedicated to serving plus size women everywhere. 
Yee-haw, our new Toy Story 4 collection just launched! #TorridFanGirl #DisneyFashion #Disney #Pixas

Shop Our #ToyStory4 Collection: https://t.co/2GVzAyEwBk pic.twitter.com/gpbRLK0h49

— Torrid (@TorridFashion) May 23, 2019
6. ASOS Curve
Curvy and plus size ladies should have access to the same styles as the rest of the size spectrum, and at ASOS Curve, this suggestion is taken literally. You'll find everything you need for work at ASOS, from formal skirts and dresses to stylish blazers and everything in between. Take your work wardrobe seriously with ASOS Curve's impressive lineup of plus size clothing options. 
You won't have to empty your wallet when you shop with ASOS, as its lineup of plus size clothing is also affordable in addition to being stylish and trendy. Shop today and learn why so many plus size ladies trust ASOS for all of their clothing needs. 
7. Simply Be
Simply Be fits sizes 8-28, making it one of the most size-inclusive brands out there. Right now, the brand is having a 70% off sale, so you can get some amazing plus size clothing options for just a fraction of their original price! All orders over $50 get free shipping as well. 
Workwear has never been so fashionable and affordable, and Simply Be is committed to providing a wide range of clothing to make ladies of all sizes feel beautiful at work, at home, and on the go. 
Conclusion 
Plus size work clothes are practically impossible to find in a department store. Making the switch to one of these seven online retailers will ensure you're getting the best fit possible for the best price; and with brands like 11 Honore and Luvmemore behind these clothing options, quality is the name of the game.