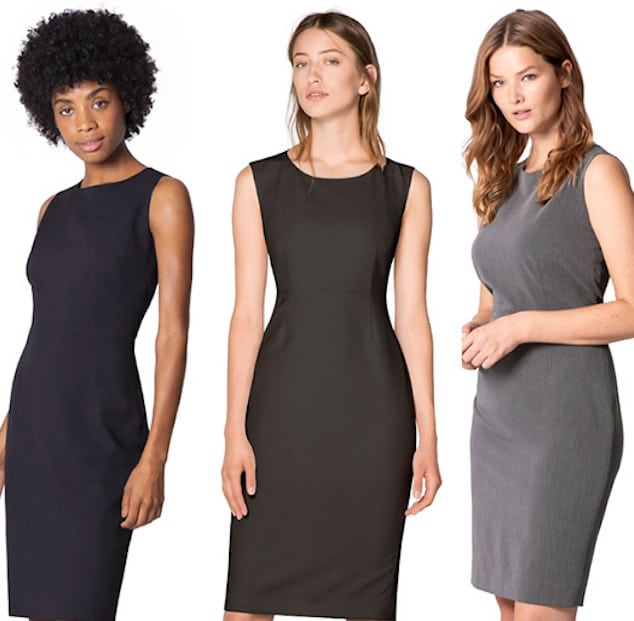 Made to Measure Work Dresses for Women: How the changing trend of female business attire and business clothing has led to custom made to measure clothing. 
Made to Measure Clothing is now a popular trend in the fashion world. From making purchases based on size chart to Made-to-measure clothes including work dresses and business attire, it has turn popular among women of all ages. This quick popularity of made to measure clothing lies in the numerous positive impact of made to measure clothing.
It has been seen among women that once they experience the perfect fit and comfort of made to measure attires then it becomes very difficult for women to go back to the regular ready-made fitted clothes. When it comes to business clothing it turns even more vital to go for made to measure attires.
With time women have started taking custom clothing very seriously. The reason lies in its perfect cut and sewn technique that is done after measuring each body part separately and then manufacturing them based on the sized base pattern. Among all the pieces in business attire, the most common made to measure wardrobe-essentials attires are formal suits, work dress, and sport coats.
It is generally more expensive than ready-to-wear garments. This is due to the extra effort that goes while manufacturing made to measure business clothing. 
One of the biggest reason why this trend has attracted women of all ages is that made to measure garment fits everyone like it is made just for them, which is literally true. The exclusivity of the made to measure attire boost up the confidence and makes you feel perfect in your own body. Made to measure attire especially in business clothing line has bought a big change in the way women used to dress up for their work.
This positive approach of fashion industry towards more size-inclusive and sustainable practices has not only made consumers more satisfied with the purchase but it has also turned out to be more sustainable in the long run. Now women don't have to compromise with the frustrating standard sizing system. This way made to measure practice has made customers more satisfied and hence subsequently the number of disposable purchases has reduced a lot.
When it comes to made to measure attire, it follows a few basic rules.
1. The correct measurements.

The reason it is called made to measure is that the size of the wearer is first gets measured using tape. Getting the correct size measurement is crucial and the first step of made to measure clothing including formals like wok dresses and business attire.
2. Few important measuring areas.
Getting the bust size correctly is an important part. Don't pull the tape measure too hard or too loose. Just so you know for fitting a bra, you also need the measurement just under your bust.

Another important part is your waistline. Measure it from where you wear your pants. Mostly it is measured an inch above your navel. Another important body part that needs special attention for made to measure business clothing is your hip. It needs to get measured around its fullest part which is in most cases about 8 inch below your waist.
3. Customization
After the correct measurement, the next important point is the kind of style you are looking for your business clothing style.  In this step of made to measure attire, you get full flexibility to showcase your personal style statement.
The whole process of made to measure clothes is time taking as it starts with taking individual measurements and aesthetics into account. Most of the made to measure brand utilizing the advanced technology to eliminate overstocking of products. Thus the business model of the made-to-measure process is going to be future of the fashion world.
When it comes to work dress and business attire, it is important to have the correct size because formals need to have better fitting in comparisons to casualwear.  As a result, made-to-measure brands are focusing more on giving better structure formalwear for women by using technology as a supplement to design.
With time technology has advanced and good brands have realized the negative impact of overstacking. Now with the help of advanced technology, machines capture precise measurements of your unique body.  After it's done, the focus goes on picking up the kind of attire you want, it could be a working dress or a two-piece suit. You get to select the particular style of attire you want and then pick up one dress based on the that matches your unique shape and personality. Made to measure also gives you a lot of option to customize various elements like a looser or tighter fit, length variations, buttons, neck style, etc.
Nowadays so many fashion brands are doing tailoring of each individual garment according to the customer's size, body type, and style preference. Made-to-measure business model, especially in case of women business clothing line, has given women so many design possibilities. It has also helped women to understand their body appearance, accepting it and embracing it with full confidence.