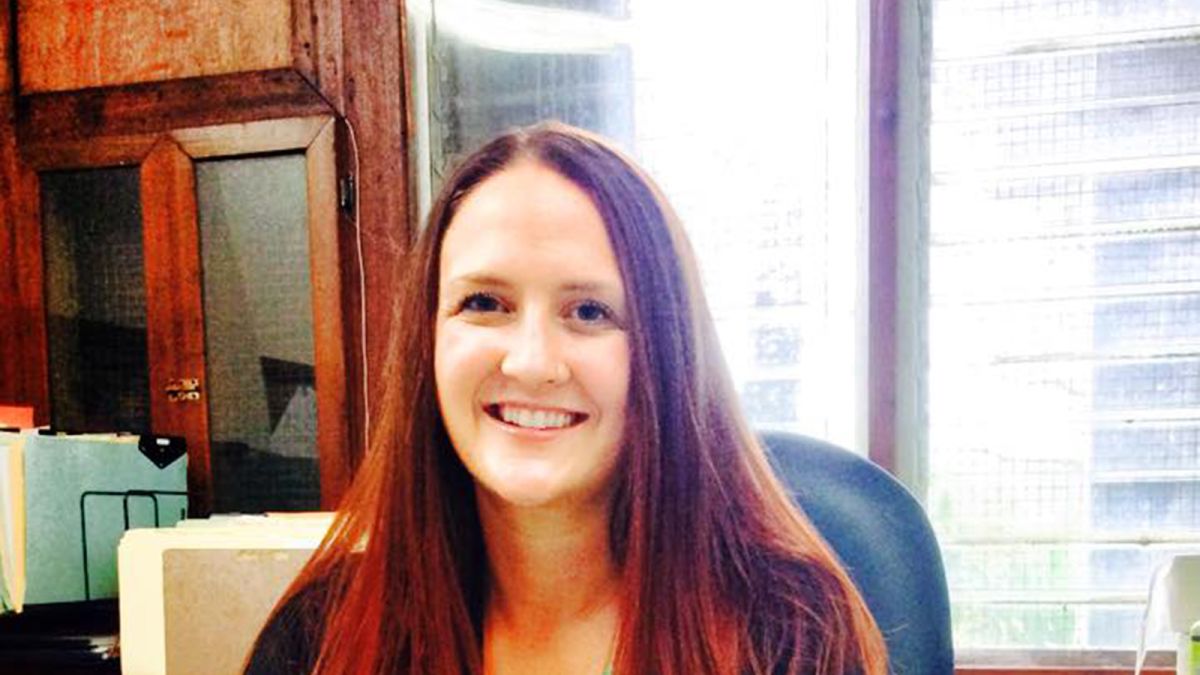 Rachelle Bergeron Micronesia Yap attorney general shot dead outside of her home. NYC human rights lawyer remains a mystery as the FBI now investigates.
A former NYC human rights lawyer was shot and killed on the tiny Pacific island of Yap where she held the post of attorney general. The murder comes ahead of the attorney's imminent return to the US.
Rachelle Bergeron, 33, had just returned home from her daily jog Monday on the Micronesian island in the Pacific Ocean when she was shot in the chest and leg — with her dog also being shot dead, officials said.
Her husband, Simon Haemmerling — whom she's wed almost a year ago — was inside the couple's home when he heard the sound of three gunshots, according to a friend, Amos Collins.
An unconscious Bergeron's was rushed to Yap Memorial Hospital, where she was pronounced dead on arrival, local official Constantine Yowbalaw confirmed to the Pacific Daily News.
Tragically, Bergeron and her husband had only been a few days away from their first wedding anniversary.
Rachelle Bergeron Micronesia attorney general shooting shocks island of Yap:
The mystery slaying has led to the FBI sending a team to help in the investigation, The Guam Daily Post reports.
The killing of the chief prosecutor has shocked the tiny island of just 11,000 people, with Gov. Henry Falan posing a Facebook video to announce the 'tragic day in our history.'
'Yap's spirit is broken by this senseless and heinous act,' Falan said, addressing the "darkness" for the island and offering "our united, heart-felt condolences" to Bergeron's loved ones.
'Her loss will be greatly felt by all who knew her,' the official said.
Collins also posted about the "unimaginable loss," writing, 'Everyone is in shock; it all happened so fast.'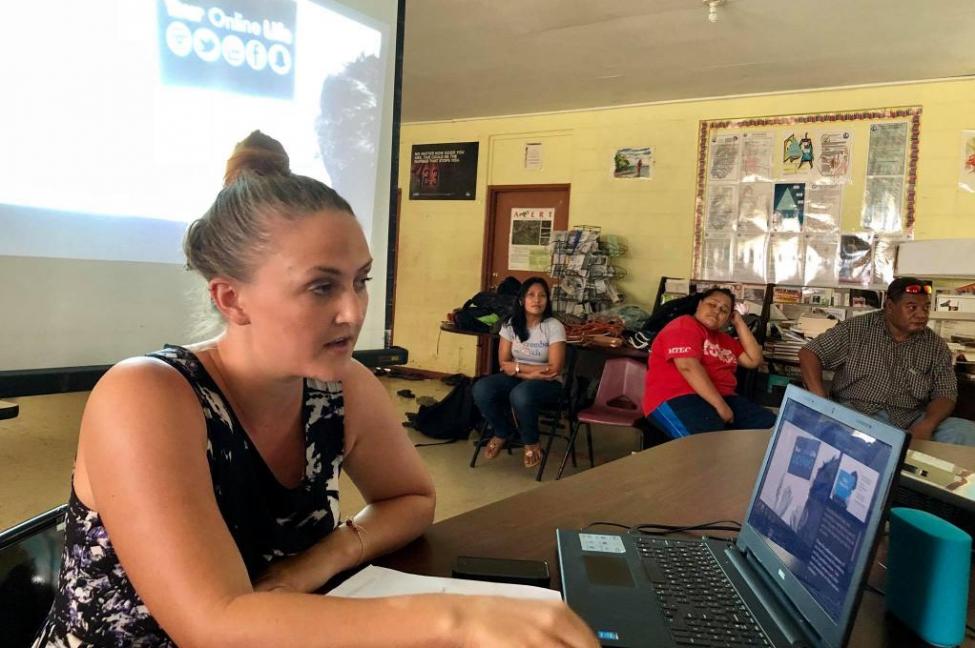 Zealous fighter of human rights: 
Bergeron originally hailed Wisconsin and first moved to Yap in 2015, to take on the role of assistant attorney general. At the time, the government proudly touting her time working human rights cases in both Washington, DC, and New York. She was promoted to acting attorney general this past January.
Records show Bergeron as a member of the New York State Bar, who had been working in Manhattan just prior to heading for Yap the nypost reports.
While in New York, Bergeron had set up a youth outreach program focused on identifying potential sex trafficking clients for Sanctuary for Families, according to her LinkedIn profile, along with offering legal advice to sex trafficking victims.
She was also a legal intern in the city for several months with the World Intellectual Property Organization in 2010.
Perhaps it was the lawyer's zeal for justice that may have seen her targeted, friend, Amos Collins, told the Associated Press – who believed that one of the criminals that Bergeron had prosecuted may have held an outstanding grudge. Collins said that Bergeron was passionate about the law, in particular, abuse victims notably women and children.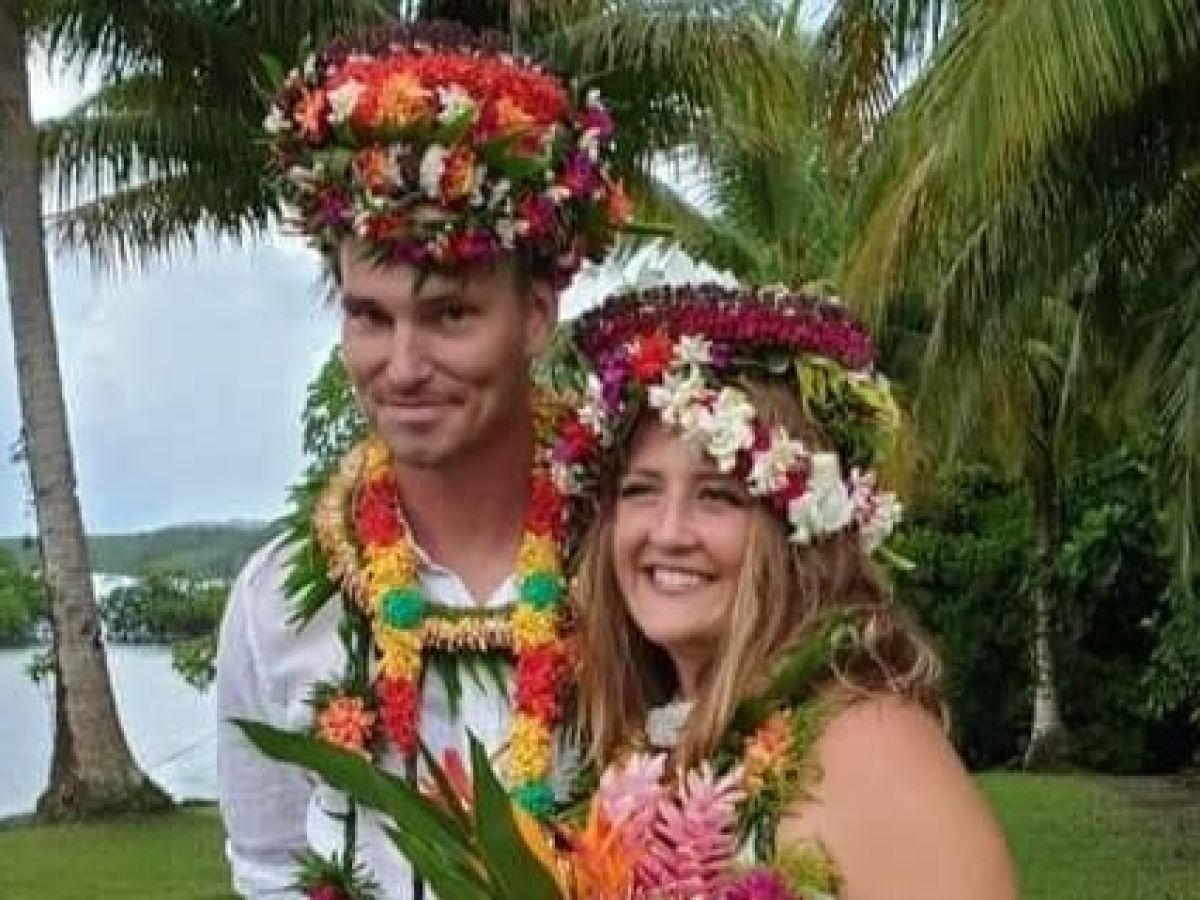 Couple sought to return to the US to start family:
A friend, Julie Hartup, said that Bergeron was hoping to soon start a family — and was eager to return to the US.
'She had a fun laugh; she loved her dogs; she loved going running; she really cared about the community,' Hartup said of her friend.
'She was trying her hardest to do the best job she could, and ultimately somebody took her life for being so good at her job.'
A website indicated Bergeron's husband, Simon Hammerling as a native of Germany who had been working in missionary work in Yap for more than 10 years.
The Federated States of Micronesia, located about three-quarters of the way from Hawaii to Indonesia, has close ties with the US under a compact of free association and the US dollar is its primary currency.
To date no arrests have been made. It was unclear if authorities had any suspects, with authorities believing  the shooter acted alone.
Officials have yet to offer a motive as to Bergeron's shooting death.
A GoFundMe page has been set up by Bergeron's friends in order to help cover the cost of repatriating her remains to the United States and for her funeral. The goal of the page is $20,000. By late Tuesday night, close to $17K had been raised.
Joe Adams, who set up the page, wrote in the description, 'We grieve with Simon in his terrible loss and pray that he will have strength through the loss of his best friend and the person that had brought him so much joy and true happiness.'