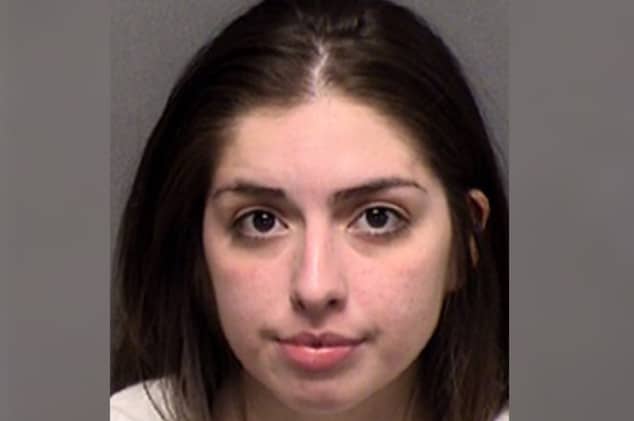 Christian Lydia Martinez, San Antonio, Texas woman arrested after beating her mother in the head with a crucifix and cracking her skull after returning home drunk. 
'I don't like Jesus.' A 25 year old Texas woman has been arrested after allegedly attacking her mother over the weekend, repeatedly hitting her in the head and fracturing her skull, while using a crucifix.
Christian Lydia Martinez, got into an 'altercation' with her 45-year-old mother Sunday night after she came home after a day of drinking in San Antonio, the Smoking Gun reported.
During the ensuing fight, an intoxicated Martinez is said to have grabbed a wooden crucifix from the wall and beaten her mother in the head with it, according to an arrest report cited by the tabloid. 
During the assault, Martinez was accused of repeatedly stiking her mother in the head with the 10 inch religious instrument in a stabbing motion.
The woman was rushed to a local hospital and treated for a skull fracture.
Martinez was arrested for aggravated assault with a deadly weapon and held on $30,000 bond. The woman currently remains at Bexar County Jail in lieu of bail.