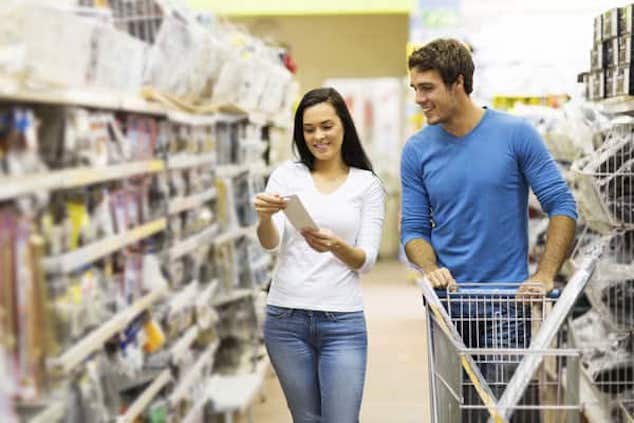 Shopping for Home Improvement Smart: How to save money when it comes time to home owners reinvesting in their home and what to avoid and be weary of. 
Home improvement is something most Canadian homeowners have in mind. A good home can always do with a new swimming pool or a desk with a fire pit. As appealing as adding something new to your home might be, most homeowners are concerned about the cost. 
It's not impossible to redecorate or redo your home on a budget. Keep in mind though that it would require you to shop creatively. For starters, avoid branded products that don't offer much in terms of durability and functionality. Here are several more shopping tips that would help you keep your home improvement budget in check:
Buy from Local Shops
Want high-quality products at reasonable prices? Then the first place you look should be the local stores. Your town most likely has shops that specialise in home improvement items. For example, if you are looking for windows, try a local retailer like Barrie windows. Small businesses like these throw in perks like free installation for customers in the area. 
With local choices like Canadian Choice windows in Niagara Falls, you can get great value for the price you pay. You may have to pay better than the average online price, but a lot less than a branded price. 
There's a quality guarantee, too, compared to cheap Chinese knockoffs proliferating on sites like Amazon. Therefore, if you want something better than IKEA at an affordable price, consider browsing these stores first.
Don't Overlook Used Items
There's no rule that says your home improvement items have to be brand new. You can save a lot of money with used goods, especially furniture. Sure, there's some risk. But if you can inspect the item, you can ensure that the quality matches with the price. 
You may not want buy everything used. Durable items—such as porcelain decorations, outdoor fire pits, or steel light fixtures—are still worth it even if used. Search for local thrift stores for the best bargains. You can also buy online, but make sure there's at least a limited quality guarantee. 
Be Wary of Bargain Deals
When you are looking to save some money on your purchases, a bargain deal can seem quite appealing. But you should scrutinize such deals, especially when they are online. 
For example, an e-retailer may offer bundle bargains for what you need that look rather tempting. Before you click "buy," make sure you carefully read the details of every single item included in the deal. More often than not, people purchase bundle deals thinking they are getting a discount on one or two items they really need. 
Bargain deals often bundle together either low-quality items, or a high-quality item with a bunch of bad ones. So it may look like you are getting a deal on the high-quality item, when in reality you might actually be paying more for it. 
For home improvement purposes, don't really look for bargains. Evaluate the price based on your needs. There will always be a give and take when you seek budget prices on refurbishing items. 
If you know where to look, and how to look, you won't have to overspend on things you need for your home improvement project. The research will take some time, but it would definitely be worth it.