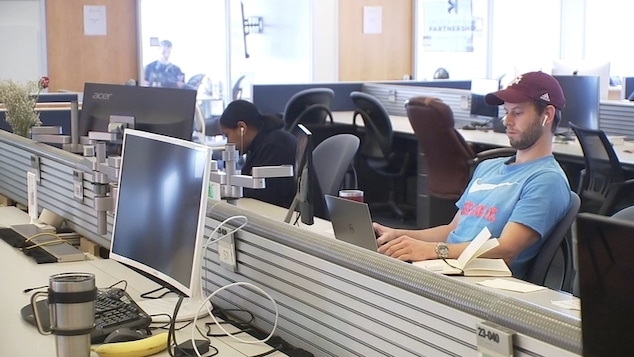 Saving Money on Your Office Space: Options that Business Owners are starting to take advantage of. Entrepreneurs thinking outside of the box.
One of the most beneficial investments that a business owner can make is renting or buying a full time office to help make the company expand. If you need to change your location to the Big Apple, you can find move-in ready office space for rent in NYC without having to go through the extra chore of picking out the decor on your own. If you feel like you only need an already furnished workplace, you can also find that you can save a lot of money with the furnished places that are available and ready for sale and rent.
Consider Remote Working 
Advances in technology mean that most people can communicate without needing to be in the same room. So, if you find that your employees don't have to collaborate all that often, then you may want to think about implementing a remote working system. This way, they can work from home and you can avoid an office space altogether. In case you need to entertain clients on occasion or meet up, office rental in Toronto downtown is an option. You can then have a place to work when you need it. For the rest of the time, you will not have to spend any money at all. 
Rent Co-Working Spaces 
There may be certain departments in your business where employees will need to meet up often. This doesn't mean that you should find an entire office for these meetings though. Rather find a co-working space in Toronto – there is plenty around. This way, the people who do need to collaborate can do so and you can still keep your costs down. After all, these areas are much cheaper than trying to rent out multiple rooms for extended periods of time. At the same time, they are fully furnished. So, your employees will be able to work comfortably, surrounded by all of the supplies that they need to do their job. 
Look for Minimal Area 
It can be tempting to look for an area that is large and spacious. However, you should focus on function and not appearance. If you want to keep costs low, look for the smallest space possible. Of course, your employees should work in healthy and safe conditions. As long as the space meets these requirements, a smaller surface area will be fine. This is a good tactic to consider if you are looking for an office in a metropolitan area where rents can be sky-high. This tactic can help you get the best of both worlds. 
Find Nontraditional Options 
If you are like most people then you will be probably looking for spaces that have been specifically labeled as offices. This is a mistake, however, as the prices for such spots are hiked up considerably. Instead, broaden your horizons and think about all of the areas that will function as an office. When you do this, you will realize that many more avenues open up for you – often with a much lower price tag as well! 
These are all of the ways that you can seriously save money on your office space. Therefore, it makes sense to take each of these suggestions into consideration.