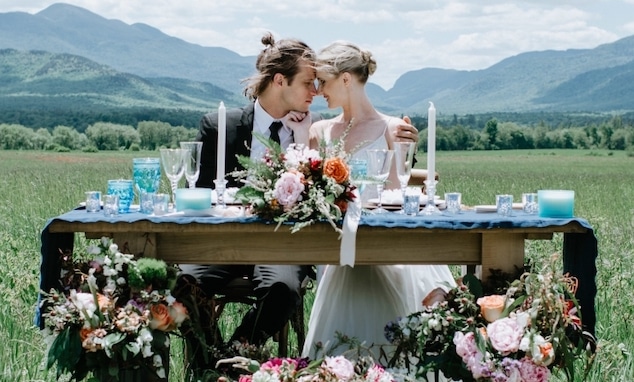 Planning a wedding event? A checklist of how to pull off the special day like a professional, from budget, location and service providers. 
Marriage is one of the most anticipated and life change events of one's life and many people dream of their wedding days for years. Especially for the brides, the wedding is not only the day they will be embarking on a new journey, but it is also the moment where they will have all the limelight and attention and will be made to feel like a celebrity. Whether you plan to have extravagant planning or you wish to keep it minimalistic, the entire phase of planning the event and executing it can be very stressful for the couple. However, if you plan things smartly and organize yourself focusing on one thing at a time, you can pull off a great event easily.
Plan Early
As intimate as your event might be, there are a hundred little things that will keep you on your toes till the last moment when it comes to wedding preps. The last thing you would want to do on your wedding day would be worrying about your gown being messed up or your photographer ditching on you.
These are fairly common issues that most couples deal with, but most of these problems can be avoided easily. The key is to start planning as early as possible. Most couples have very busy schedules and are on a budget. Early planning will allow you to ease off the pressure on yourself and you might also be able to make use of some great promotions to save your costs.
For instance, if you need a plus size boho wedding dress or specific attire, early planning will give you ample time to explore specialized boutiques or online options that cater to your needs. Additionally, booking your chosen vendors well in advance ensures you secure their services on your desired date, preventing any last-minute disappointments.
Define Your Budget
While you are at planning your wedding, define how much money you are willing to spend on your wedding. If you are planning to have a nice honeymoon and have budget constraints, it would be a better idea to save up on the event and spend more money on travel expenses. When setting your budget, remember that your event arrangements are not the only costs that you will be dealing with. Factor in the costs of other elements such as your wedding dress, makeup artists, etc. that you will be spending on.
Pick a Venue or a Destination
Picking a venue or a destination also often impacts the costs of your event. If budget is not a problem, you might want to consider a destination wedding. You can pick a nice beach resort or a breathtaking hill station. Many resorts and hotels facilitate guests to plan and host their destination weddings at their establishment.
Event Service Providers
As much as you want to DIY everything, it can be very hectic for you to plan an entire event on your own, especially when you have never planned an event in your life.
Even if your event is restricted to a small affair, there will still be numerous things such as floral arrangements, decorations, photographer, catering, buffet table, etc. that you will need to get sorted out. You can make your life a lot easier by outsourcing your event to a reliable event planning company such as Visual Comet. Event planners work within your budget and they can help bring down your costs since they have regular contracts with vendors.