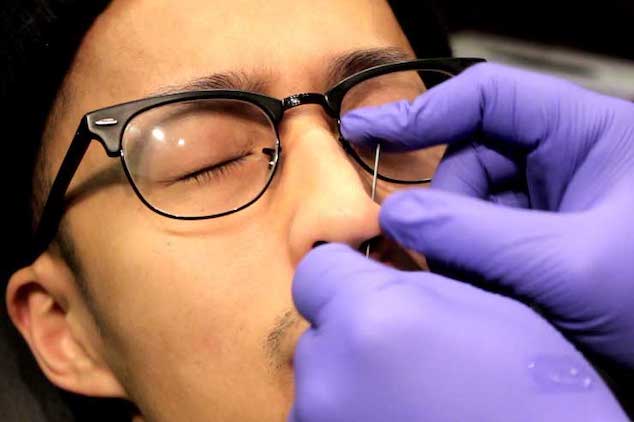 Planing for a Safe Piercing Experience: With body piercing becoming more popular and a form of self expression, clients need to be aware of best practices and those outlets who follow them.
Body piercings are very popular among young adults. Schools and workplaces are becoming more accepting of minor facial piercings, as well. Even older adults are trying out stylish piercings for the first time. Clients have plenty of choices when it comes to piercing shops. Safety, however, is the biggest concern for individuals seeking out a piercing establishment. It is important that the shop is clean, uses sterile equipment, and has proper certifications. There are a few things you can do to make sure have a good experience. 
Research your Options
Chances are, there are several piercing shops to choose from in your area. Check their website and read some online reviews. If you have friends with piercings, you can also ask them for a recommendation. Look for a professional, clean shop with well-trained staff members. A professional piercing shop discusses the procedure with you, asks for proper identification, and uses properly sterilized tools. 
Visit the Establishment
Pictures online are a great help; however, many people feel better seeing a place in person. You can talk to the staff about your piercing and look around. Take the time to look at the selection of jewelry while you are there, as well. You want to make sure your favorite pieces are available. Look for some telltale signs of a safe piercing establishment.
Rules and regulations posted/ age limits adhered to

Clean environment

Sterile instruments/ disposable instruments

Staff can answer detailed questions and explain the piercing procedure

Proper certifications/ licenses

Portfolio of past clients
Healing Time and Instructions
When you get a piercing, you should get a sheet explaining how to care for your piercing when you get home. There should be detailed instructions about keeping it clean and healing time. You should also have a list of symptoms that indicate infection. Reputable piercing studios talk to you about the recovery process and send you home with written instructions in case you forget. 
First-Aid Supplies
You can expect some soreness the first few days after your piercing. Keep the area clean to avoid complications. It is a good idea to have some first-aid supplies so you can clean with sterile items. There are few things you may need during the first week or two. 
Sterile gauze

Cotton balls

Q-tips

Band-aids (variety of sizes), sterile non-stick pads, first-aid tape

Alcohol

Saline rinse for abrasions
There a many reputable places to get piercings. You should heal quickly after successful piercing. Take the time to find a shop with the proper credentials and tools. Look online to find out more about piercing shops in your area. You can visit the shop to observe the cleanliness and talk to staff. You may also have a specific type of jewelry you are looking for. If the piercing shop does not have what you want, you can purchase it elsewhere and take it with you to the appointment. Talk to the professionals at the shop about the procedure and aftercare, as well. With proper preparation, you can have a safe piercing experience.