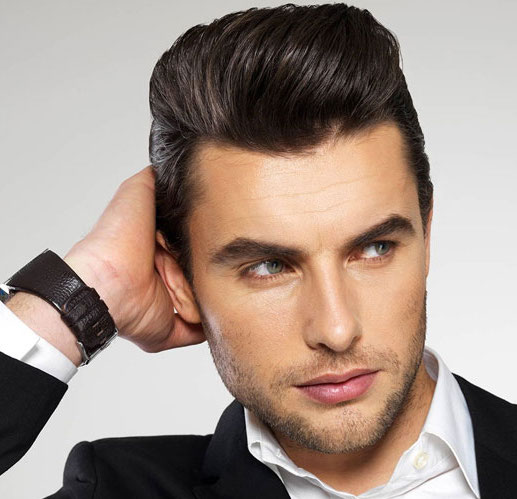 Best Men's Hair Products Guide: Top Styling Products For Men To Use. How to go about finding the right

pomade, wax, gel, clay, hairspray, or mousse for your hair type.
With so many men's hair products on the market nowadays, it's important to find the right pomade, wax, gel, clay, hairspray, or mousse for your hair type. Because different types of textures respond differently to styling products, understanding which options will work for guys can make or break your hairstyle.
Whether you have thick, thin, curly, wavy, straight, long or short hair, this hair product guide for men will discuss the different kinds of styling products, how they work, and the pros and cons of each. Here are the best hair products for men to use! 
Hold and Shine
Men's hair care products can essentially be filed under two characteristics – how well they hold hair, and how much shine they impart. Hold is simply how well a product keeps your hair in place. 
Shine is all about how wet and glossy a product makes your hair look. A product with lots of shine can give your hair a sheen or even make it look wet. Matte products don't give your hair shine, and instead leave a more dry, natural finish.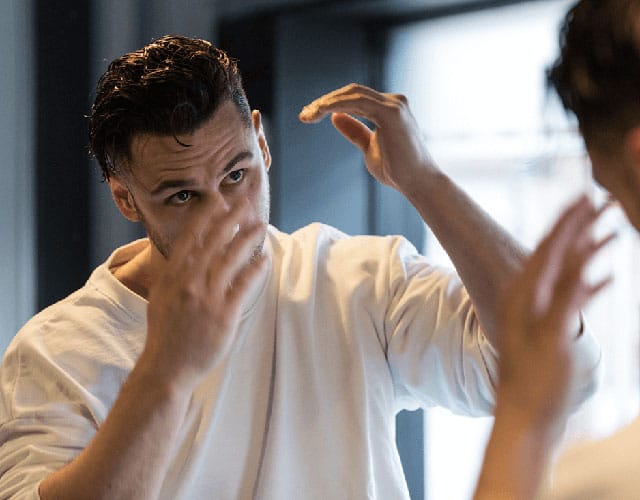 Pomade
Like gel, pomade is another go-to men's hair styling product. Also like gel, pomade can have high shine. While gel leaves hair feeling dry and crunchy though, pomade is somewhat more malleable.
This technically means it has lower hold than gel, but it conveniently allows for hair to be restyled once the product is in. Although its level of hold is lower, the hold can be quite long-lasting.
Pomade has a sticky, almost greasy feel and look. In fact, greaser styles in the 1950s relied on pomades to hold their slicked back, puffed up looks in place.
Many of the most noted hairstyles in the 1950s and 1960s including the ducktail and pompadour and quiff owe their thanks to pomade.
Oil-Based vs Water-Based Pomades
The pomade used in days past was petroleum-based. Modern day pomade formulas can be petroleum-based or water-based. Water-based pomades give hair less shine and a stiffer hold. However, it washes out more easily and can be used to style many popular hairstyles for men.
Petroleum-based pomade gives hair more shine and stronger hold, but it can require multiple washes to rinse out of hair. Petroleum-based pomades can actually hydrate and condition hair, leaving it stronger and healthier.
Even if you don't embrace the hipster resurgence of classic hairstyles, pomade is a great men's hair styling product to have in your arsenal. It continues to be an incredibly popular product after decades on the market because of its versatility. It can help hair spike up or lay flat, and can be applied to wet or dry hair.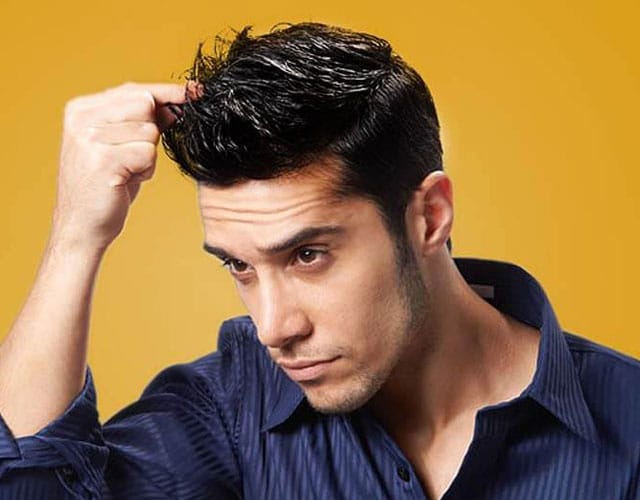 Gel
Hair gel has been a staple in men's hair care for a long time, for good reason. It scores high in both the hold and shine categories. Gel is good at keeping styles firmly in place, but it needs to be used properly or else it can be very bad for your hair and scalp.
They are typically very long-wearing and can provide hold that lasts all day. But because it's water soluble, it also rinses away very easily at the end of the day.
While gel will make hair look very shiny, it's not the kind of gloss you see in a shampoo commercial. Gel tends to make hair very stiff and immobile. While this makes it perfect for keeping hard to hold styles like spikes in place, it makes hair crunchy and not very touchable.
The only drawback with some gels is the alcohol content. Alcohol will dry out your hair and scalp, while possibility irritating your skin. Gel can even leave flakes or cause stiffness in your hairstyle. Make sure to use an alcohol-free hair gel.
If you have fine hair, it can be tempting to use a lot of product. But you don't need a lot of gel to generate a powerful hold. It sounds counterintuitive, but when it comes to gel, less product can give you more hold. Overdoing it can weigh hair down.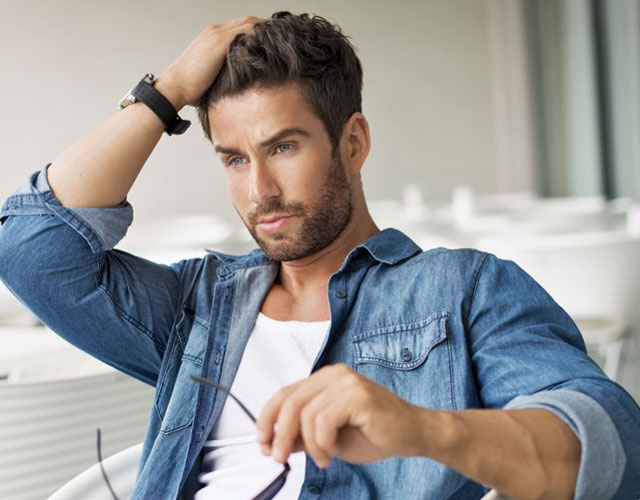 Wax
Hair wax has a lot of similarities to pomade. They even tend to come in similarly-shaped containers. The difference comes down to the ingredients, and it's all in the name. While pomade is petroleum-based or water-based, hair wax is obviously wax-based. Hair wax will contain ingredients like lanolin wax or beeswax. 
While pomade has low to medium levels of hold it can be long-lasting, especially if it's petroleum-based. Wax has similar levels of hold, but it doesn't last nearly as long as petroleum-based pomade. It also can't be applied to wet hair.
While petroleum-based pomade in particular is suitable for use on dry hair thanks to its moisturizing properties, wax can be used on normal to oily hair. Hair wax can have a lot of versatility in its own way, too. Depending on what hair wax you choose, you can have varying levels of hold and can choose a more matte or more shine finish depending on your preference.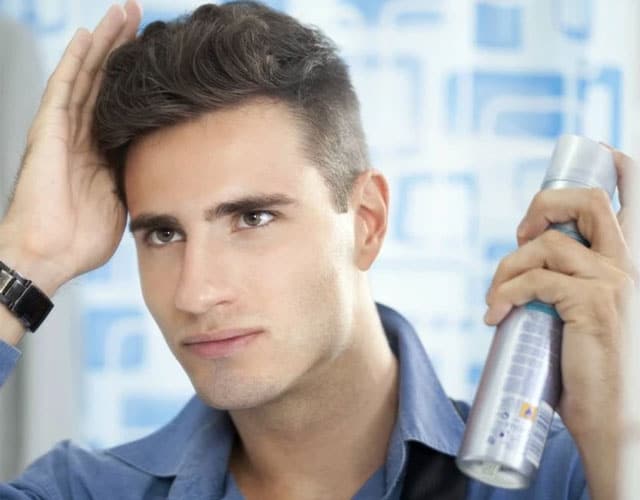 Hairspray
Hair spray can be another versatile men's hair styling product. Hair sprays offer varying levels of hold and shine depending on what formula you select.
Hair spray can serve a variety of purposes. It can add volume and moisture. It can provide long-lasting hold. It can texturize or smooth hair out. Some hair sprays even allow you to create buildable levels of hold.
However, while hair spray is a flexible hair styling product, it can cause skin problems. Overspray can dry skin out or clog pores so be careful, especially if you have sensitive skin. So be cautious when applying hair spray.
And while you're at it, check out WiseBarber.com's list of best hair clippers that will leave your hair looking nice and neat – all day, everyday
Scallywagandvagabond also recommends: Top 5 Essential Products for Facial Hair