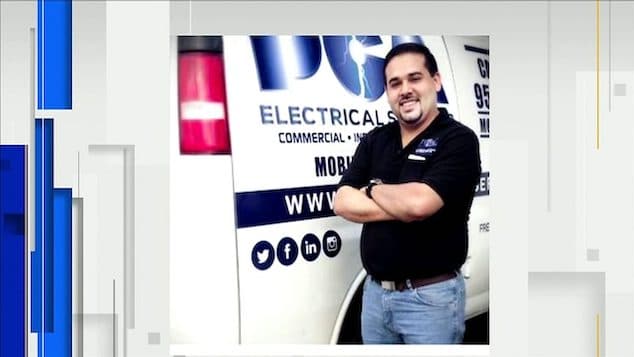 Pablo Colon Jr. Pembroke Pines, Florida man identified as the individual who shot dead his wife, mother in law and 3 year old daughter. Other twin daughter survives. 
A Florida man is alleged to have killed his wife, mother-in-law and 3-year-old daughter Sunday night before taking his own life at a home in a gated community in Pembroke Pines.
Pablo Colon Jr, 35, was identified as the shooter, with Pembroke Pines police saying Colon's other 3-year-old twin daughter surviving the attack uninjured the Sun Sentinel reported.
Authorities sad the surviving daughter had been released from a hospital and was in the care of relatives until child custody arrangements were established by a judge.
Colon's wife according to Pembroke Pines police released Facebook statement was identified Monday as Sandra Colon, 36, and his mother-in-law was identified as Olga Alvarez, 61. The identities of the three year old twins was not released.
No previous calls to the home where the family had lived for the last 6 months:
A press release identified the family's home located inside the gated Grand Palms Golf and Country Club community near the 1600 block of Southwest 156th Avenue. 
Pines police say a 911 call came in around 8:27 p.m. from Alvarez screaming in Spanish for help. The line then went dead.
The Miami Herald reported the dispatcher unable to get an address. It was only another call from a family member that investigators were able to determine from where Alvarez was calling.
'When police officers arrived, a rapid action team was immediately assembled and first responders entered the home,' a Pembroke Pines Police Department news release stated.
Officers found three of the victims dead inside the home, along with the surviving child Local10.com reported. 
There were no previous calls to police in the six months the family was renting the home, authorities said. A check of Broward County court records revealed only a series of traffic tickets for Colon Jr.
Cops said a handgun was found on the scene. Colon Jr. did not have a concealed firearms permit.
State records indicated Colon Jr. as the president of Fort Lauderdale electrical service company Pabmar Construction.
Of note, Colon Jr. and his wife married in May.
A motive for the murder-suicide remains unclear.