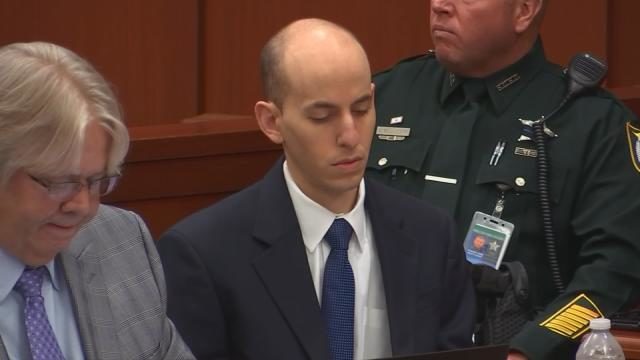 Grant Amato found guilty of murder: How a Florida man's obsession and addiction with a webcam girl could led to him murdering three family members and now facing the death penalty.
Florida just happens to be one of the craziest states in America. When it comes to crazy crimes, Florida is a hotbed for them. Just recently, the media has been focused on the murder trial of Grant Amato. There is a good reason for this. After all, Amato has been painted as a maniac who killed so he could fund his online sex habit. So, what do you need to know about Grant Amato? You'll find out below.
Getting To Know Grant
First and foremost, you should learn a little more about the man behind the headlines. Grant Amato is a 29-year-old. He is from Florida. Before he was arrested, Grant was working as a nurse. According to trial testimony so far, it sounds like Grant was a big fan of firearms and anime. It seems that he came from a very wealthy family. On the outside, the family looked perfect. Of course, this isn't the case.
Just last week Amato was found guilty of three counts of first-degree murder when he fatally shot his parents and brother after they cut off his relationship with a Bulgarian webcam model.
The Murders
Now, you should learn a little about the murders. Prosecutors accused Grant of killing his mother, father, and brother. Margaret was 61-year-old, Chad is 59-years-old, and Cody was 31-years-old. The victims were shot to death. The jury deliberated for more than eight hours before rendering their guilty verdict last Wednesday reported Oxygen.
Explained the prosecution, 'Not only did he fall in love with her, he became obsessed with her — to the point that she's all that mattered.'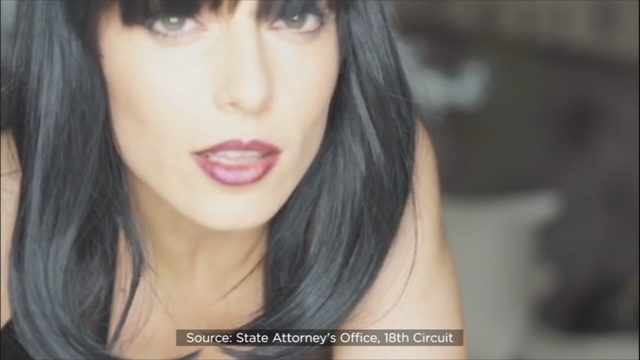 Motivated by his addictions.
So, what makes this case stand out? Well, it has everything to do with the motive. Prosecutors had argued Grant has been spending a lot of money on the best online pokies along with his addiction to sex. Initially, Grant was granted a $750,000 bond. The prosecution said Amato killed his family over a cam girl. He is accused of stealing more than $200,000 from his family to continue his obsession with the Bulgarian cam model named Silvie. Grant was involved in a digital relationship with the woman and he just wouldn't stop prosecutors said.
Prosecutors described Amato's family telling him to drop it but he wouldn't. Now, his family is dead and Grant Amato has been found guilty for their murders. Amato allegedly killed his family execution-style. Detectives found that there no signs of forced entry and nothing was stolen. The murders occurred following Grant having been kicked out of the family home over his relationship with the woman.
The WebCam Girlfriend he wanted to impress
Prosecutors described Grant having first met the webcam model in July 2018, after which he became obsessed with 'Sylvie'. In order to impress her, he falsely projected himself as a rich man, stealing $200,000 from his father and brother to shower his newfound love with lavish gifts and clothes.
'I know some of you looked at him,' the prosecution said during trial proceedings. 'I know what some of you saw because I saw the same thing. He was transfixed on that woman.'
When Grant's family discovered that he had been stealing from them late last year, they 'blew up his spot' and placed him in a behavioral-rehabilitation facility in December.
The family had little choice. His father told him to enter a rehab program or leave home. Grant went to the rehab program, dropped out, and started using Twitter to communicate with his digital love. Before too long, he went on to kill his entire family.
Remorse?
During police interviews, Grant was asked if he had any remorse for killing his family. He said that he had been blamed for a lot of things during the past few months. He was accused of ruining their lives, stealing their money, and not following the house rules. At the time he responded, that they might as well blame him for their murders too.
Grant Amato sentencing: Will he be ordered to death?
Grant Amato is in a fight for his life. He is now facing the death penalty with sentencing now scheduled for Aug. 12.
Prior to last week's guily verdict, Grant's defense lawyer, Jeff Dowdy had argued, that there was a lack of real evidence tying his client to the killings — and that prosecutors' theory of the case didn't make sense.
The lawyer said Seminole County sheriff's investigators didn't adequately process the scene or consider any other suspects because they always suspected Amato in the killings.
'They're just grasping and grasping, because their timeline doesn't add up,' attorney, Jeff Dowdy said.
Florida will now find out if one love obsessed man will be ordered to death for his addictions.