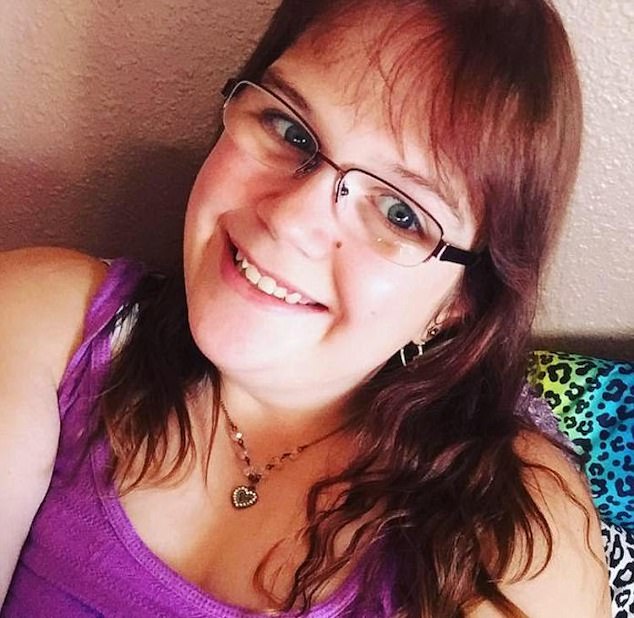 Camille Wasinger-Konrad

Colorado woman found guilty of smothering newborn baby & throwing her over fence and left to die. Faces life without parole.
A Colorado mother accused of smothering her newborn baby daughter and throwing her over a fence into a neighbor's yard has been found guilty of first-degree murder.
Camille Wasinger-Konrad, 25, of Highland Ranch was on Tuesday found guilty of premeditated murder, murder by a person in position of trust and tampering with evidence, the Denver Post reported.
The woman's conviction follows Wasinger-Konrad giving birth in her bedroom in January 2018. From there it was alleged the mother covering the baby's nose and mouth, carrying the child outside and throwing her into a neighbor's yard. Wasinger-Konrad returned to her bedroom, leaving the baby for dead.
Temperatures at the time were recorded at being 23 Fahrenheit (-5 Celsius).
A witness called 911 later that evening and reported seeing what appeared to be a lifeless infant in the backyard of a home on the 500 block of Longfellow Lane. The child was observed still attached to its umbilical cord.  
Hurled over 11'8 fence and left to die:
'This tiny baby was smothered by her mother, flung over a neighbor's fence and left to die by the only human she had ever known,' Chief Deputy District Attorney Christopher Gallo said in court, according to KMGH. 
'This defendant hurled her newborn 11 feet over an 8-foot fence, knowingly consigning her to her death. This little girl died in the cold without the dignity of even a name.'
At the time of the incident, Wasinger-Konrad was reported renting a room in the home of a Highlands Ranch family.
During trial deliberations, the woman's defense attorneys insisted Wasinger-Konrad was guilty of lesser counts of tampering and child abuse resulting in death, not premeditated murder, because she functions like an immature child, KDVR reported.
Testimony revealed Wasinger-Konrad wearing a Disney princess gown to her high school prom, and her own grandparents wouldn't leave her home alone for fear she might burn the house down.
Investigators and prosecutors countered- claiming Wasinger-Konrad is a liar and manipulator who had admitted to spending 10 minutes deciding how she would dispose of her baby.
Wasinger-Konrad is scheduled to be sentenced in November with the mandatory sentence being life without parole.
Colorado has a Safe Haven Law, which would have allowed Wasinger-Konrad to leave her baby at a police station, fire or medical center no questions asked as long as the baby is not harmed. It remained unclear why the woman chose not to use the resource.