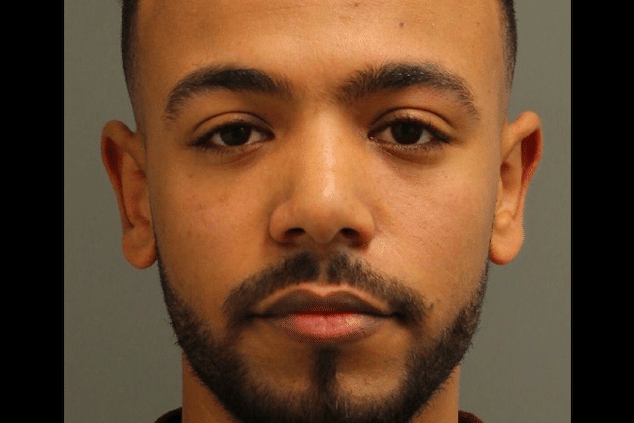 Ahmed Elgaafary Lansdale Uber driver convicted of raping intoxicated Pennsylvania female passenger after claiming the woman consented to sex with him. 
When a woman is nothing more than a sexual object waiting to be violated. A former Uber driver has been found guilty of raping an intoxicated female passenger after picking her up from a Pennsylvania casino earlier this year.
Ahmed Elgaafary, 27, from Lansdale, PA. was on Thursday convicted of rape of an unconscious person, sexual assault and indecent assault AP reported. 
Chester County District Attorney Tom Hogan said Elgaafary will be sentenced at a later date, then will likely be deported to Egypt, where he holds citizenship.
Prosecutors said Elgaafary picked up the woman at the Valley Forge Casino Resort in King of Prussia, northwest of Philadelphia, this past February. What should have been a 15-minute ride home turned into a 53-minute trip, during which Elgaafary assaulted the passenger in his backseat Vincent Robert Cocco told the court.
But it gets grimmer.
Following the assault, Elgaafary charged his female victim for the longer ride along with tacking on an extra $150 for vomiting in his car the Philadelphia Inquirer reports. 
'She should have been safe,' Cocco said. 'He knew she was vulnerable. He knew she was alone. He knew she was too drunk.'
When questioned by police shortly after the reported rape on Feb. 10, the app driver initially denied any sexual contact with the woman, then 21. When the results of a rape kit proved otherwise, Elgaafary changed his story – insisting the two had consensual sex.
During trial deliberations, Elgaafary said he had lied about having sex with the female passenger because he did not want to admit to cheating on his pregnant wife. 
'He cheated on his wife,' Melissa Berlot McCafferty for the defense told the jury. 'He's not a rapist. He's not a criminal.'
The victim who said she had several glasses of wine and two cocktails that night, said she remembered nothing after leaving the casino at 2:20 a.m. It wasn't until the female passenger awoke next day with bruises on her thighs and a feeling that, 'something bad' had happened. She went to a hospital for a rape kit.
'Something just didn't feel right in my mind and body,' the victim testified earlier this week.
Cocco pointed out the female passenger's absence of memory as an indicator of the level of her intoxication that night — and of her inability to consent to sexual conduct.
Following the verdict, Uber officials released a statement saying the driver had been 'permanently removed' as a worker.
'What's been reported is appalling,' said Carly DeBeikes, an Uber spokesperson. 'Our thoughts are with the rider and her family during this time.'
The conviction is the latest in a sting of instances of Uber drivers sexually assaulting or abusing their passengers, with CNN reporting in April, 2018 there had been 103 Uber drivers in the U.S. up to that point cited for sexual violations in the past four years.
Closings in #Chesco @Uber rape trial. Defense says the 21yo woman seduced driver Ahmed Elgaafary. Prosecutor showed jurors a photo of the woman passed out in the back seat in her own throw-up and said, "He needs you to believe this is the face of seduction." @KYWNewsradio pic.twitter.com/XNT7sxDTFp

— Jim Melwert (@JMelwert) August 15, 2019