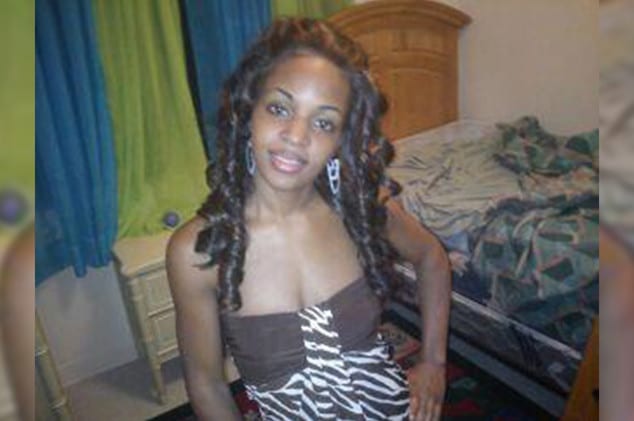 Elizabeth Canty Apartment quadruple murders: Travane Jackson charged with the murder of girlfriend, Jerrica Spellman & their three children at a South Columbus home. 
A mother and her three small children have died after they were fatally stabbed inside their Georgia home overnight by the woman's common law partner. 
Jerrica Spellman, 29, and her children – King Jackson, 3, Kensley Jackson, 1, and one-month-old Kristen Jackson were killed in their South Columbus home within the Elizabeth Canty Apartment complex Wednesday evening, WTVM 9 reported.
'Officers received information to come into this area concerning possible individuals being deceased,' Major Hawk of the Columbus Police Department told WTVM9. 'Upon arrival [the officers] did find four individuals that are deceased.'
Arrested in the slayings was 27 year old man, Travane Brandon Jackson, who was charged with four counts of murder of his girlfriend and their three children –WRBL reported.
Police originally held Jackson on a probation violation before filing the murder charges. He is scheduled to appear in Columbus Recorder's Court at 9 a.m. on Saturday.
Of note, authorities told of the Spellman and Jackson having been in a 'common law relationship for several years.'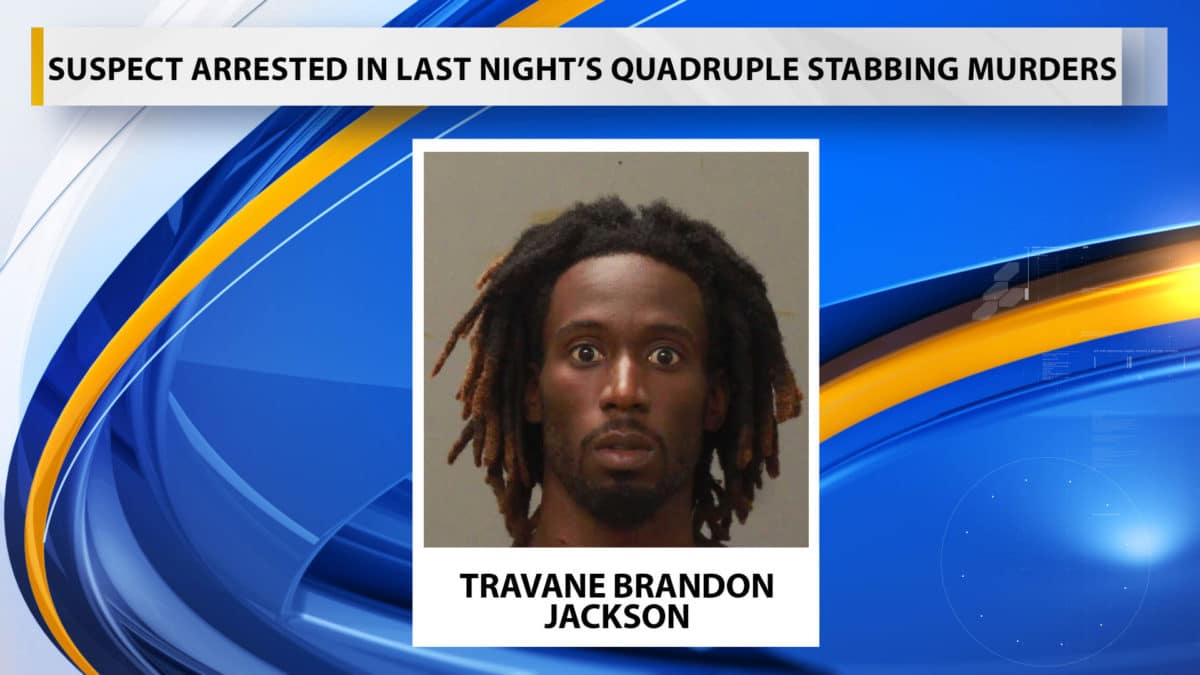 The man accused of killing his wife and three children in the Columbus, Georgia area was arrested 14 months ago on a domestic violence charge against Jerrica Spellman. https://t.co/uVHhYLwQ8q

— CBS 42 (@CBS_42) July 18, 2019
Elizabeth Canty Apartment slayings: History of domestic violence.
The slayings follow Spellman previously filing a domestic violence report against Jackson.
WDHN reported Jackson being arrested on May 17, 2018, after police were called by Spellman.
The case was deferred adjudication in July of last year, pending Jackson attending anger management classes.
Spellman told police at the time that he pushed her down. Jackson admitted to police to pushing her and said she hit her face on a table.
Police said Spellman worked at a local night club, while Jackson worked at a local car wash.
Police said all four victims were found stabbed to death on the same pallet of blankets. The apartment had little in the way of furnishings. In addition to the pallet, there were two pieces of a sofa.
'We are in the preliminary investigation stages, trying to figure out what happened,' Hawk said Wednesday evening. 'We'll be here pretty much for a long night.'
Unit 608A at Elizabeth Canty was being rented by Jackson, he had rented the unit since January, according to information obtained from the Housing Authority of Columbus.
Jackson will have a Recorder's Court hearing on July 26 at 9:00 a.m.
Authorities have since asked individuals with additional information to reach out to the Columbus Police Department.