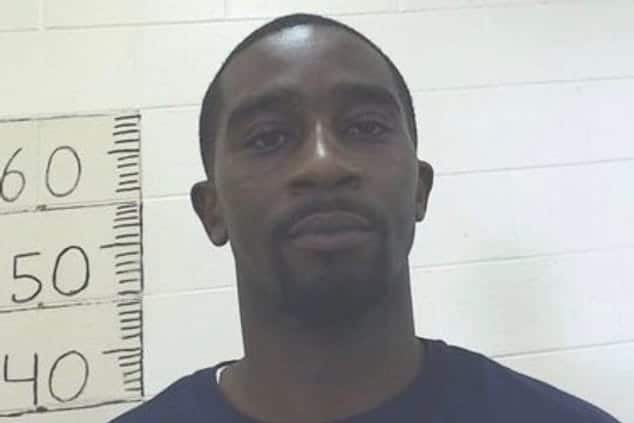 Makayla Winston found dead:

Missing Mississippi pregnant woman's boyfriend,

Terrence Sample

charged with her murder 3 days before birth. 
The son of a Holmes County judge and boyfriend of a missing pregnant 21 year old Mississippi woman has been arrested in connection with her death.
Terrence Sample, 33, come Tuesday was charged with kidnapping, capital murder and murder in the death of Makayla Winston and her unborn baby, according to Holmes County Sheriff Willie March.
Sheriff Willie March say Sample showed up with his lawyer at police department offices Monday night to turn himself in during a Tuesday press corps meeting.
'He was questioned by MBI and some of the deputies concerning involvement in this young lady's death and he didn't really answer the questions about what he knew about her but anyway we kept him because we have received some information that he was with her that night around 1 o'clock,' WJTV reported citing March.
Makayla Winston boyfriend motive:
Charges against Sample follow a man who had been working on Franklin Road coming across Winston's body Monday, Sheriff Willie March said. 
Winston had been last seen Thursday night driving a four-door Pontiac Grand Prix, March said. Deputies later found the car with the keys still in the ignition at the intersection of Highway 14 and Interstate 55 in Holmes County.
Deputies also recovered Winston's cellphone, but her text messages had all been erased, March said. Investigators are working with the Mississippi Bureau of Investigation to recover the texts, March said.
The missing pregnant woman's body was discovered six miles from her car near a rural road in Holmes County.
Winston's family said she was due to give birth July 4.
'She loved this baby she was carrying,' Winston's aunt, Annie Kimbrough, said. 'She loved a man, this baby's daddy. She was a happy young woman.'
Winston was taking the baby's father a sonogram picture when she disappeared, according to family members.
WLBT reported Sample denying being in a relationship with the victim, saying he was instead seeing another woman, who is also being questioned according to the sheriff. It wasn't clear if Sample had at one point been involved with the victim and had sought for Winston to terminate her pregnancy.
Winston's body was taken to the state crime lab for an autopsy. The investigation is continuing, March said.