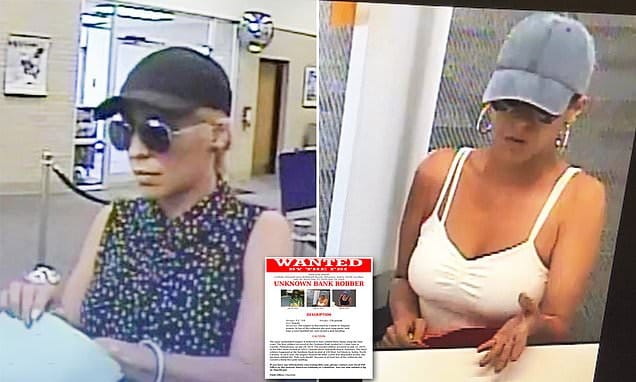 Pink Lady Bandit wanted after 4 bank heists on Northeast coast as Feds struggle to identify woman making unrelenting bank heists.
Are you an aspiring female bank robber capturing the public's imagination?
The FBI is offering a $10,000 reward towards the capture of a mystery woman since dubbed the Pink Lady Bandit following a series of bank robbery heists in Delaware, Pennsylvania and North Carolina.
The thief earned the monochromatic moniker after knocking over two of the banks carrying a pink handbag, according to the feds.
A press release tells of the woman hitting the Orrstown Bank Carlisle, Penn., on July 20 before moving on to a M&T Bank in Rehoboth Beach, Delaware, on July 23 and a Southern Bank in Ayden, N.C. the following day.
On Saturday, she struck a fourth time, robbing an undisclosed bank in Hamlet, N.C., the FBI tweeted.
No rest for the wicked.
'The #FBI is offering a reward of up to $10,000,' the agency's Charlotte field office tweeted. 'Help us identify her and get her into custody safely.'
Little is known about the wanted woman, with feds describing her as being white or Hispanic, standing between 5-foot-2 and 5-foot-4 and weighing 130 pounds.
Captured surveillance photos reveal her wearing yoga pants, a tank top and a blue baseball cap — in addition to carrying the eponymous bag — in two of the incidents, according to the FBI. To date the feds have told of not having any known suspects or leads leading into a possible arrest as the Pink Bandit Lady continues to mystify and tantalize….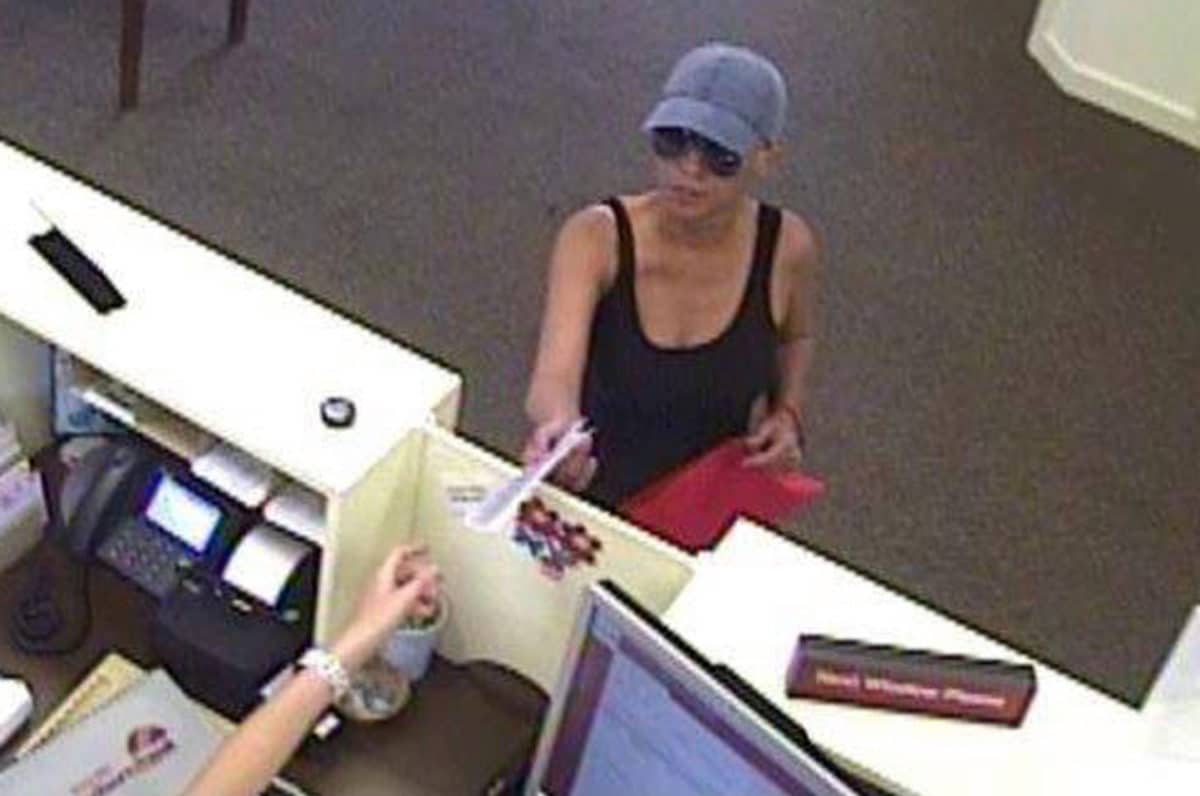 Help the #FBI identify the "Pink Lady Bandit." She is believed to have robbed at least 3 banks along the east coast. The most recent in Ayden, NC. @FBIBaltimore @FBIPhiladelphia pic.twitter.com/8zeJewSKDm

— FBI Charlotte (@FBICharlotte) July 26, 2019