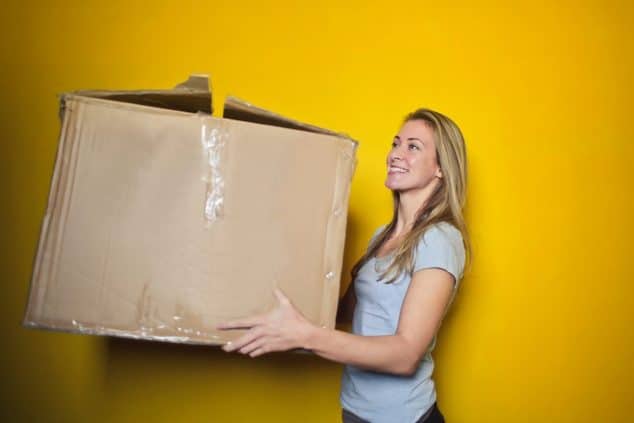 While the moving industry might be big business, consumers are left with the daunting task of figuring out how to hire the right moving company and how to manage such a project. 
Where does one begin? Hiring a moving company isn't simply an exercise of peeling a sticker off a telegraph pole with a phone number and hoping for the best. In this guide we explore some questions that most of us never think to ask before hiring a moving company and where to look for top moving companies.
Make a roadmap of your needs

Hiring a moving company isn't simply an exercise of peeling a sticker off a telegraph pole with a phone number and hoping for the best. Are you moving locally, or interstate? A guy with a van who comes with two helpers might be a good economical choice if you're moving a few items the suburb over- but what about if you're planning on moving interstate or your all of your possession, including furniture, clothes, personal items and making sure everything gets there in a timely manner, at a cost effective rate – and of course with nothing broken.
For such a case, you have to find a reputable moving company if you want great customer service to make sure your belongings get where they need to be without getting damaged. You'd be surprised at the number of reported instances of moving companies who've been reported for bad behavior or worse scamming clientele.
Questions you need to be asking or risk a nasty surprise.
Not all movers are legitimate or necessarily upfront – never mind the fact that the moving industry is big business employing in 2015 alone, 122,600 people with an annual payroll of $3.6 billion.
Along with reviewing a select companies that you are considering hiring out – you can go to yelp or compliant registries to get a sense of what others have said in the past – you also need to be prepared for the unexpected.
Who does the packing? What about insurance? Is it offered and at what price and what exactly is being insured and what's the deductible in the event of an accident or an item being broken or lost along the way?
How many movers does your job need and how much will they cost per hour? Are you allowed as the consumer to fix the man-hours and is there surprise overtime that you ought to know if the job goes over a certain a number of hours?
And what are the hidden fees that may cause your final bill to be a number far greater than the estimate given to you? Extra fees may include packing and or unpacking fees, storage fees, assembly and disassembly fees. And what all those appliances you own- are their hidden fees when it comes to disconnecting and then reconnecting appliances such as dishwashers, refrigerators, dryers at the new residence?
What you can do to save some dollars before the movers arrive: 
Having been done with all the above points, move to another stage of preparations:
pack all the things you do not need in the near future. Why pay for a mover to do this when you can tend to this yourself.




disassemble doors and furniture in the kitchen before movers arrive- or risk going into overtime



clean the carpets and wash the curtains not to do that in a new place. You might also want to make sure you leave your old place in the condition you found it along with being prepared to deal with some general waste management, land fill issues or any other issues that might catch you off guard – click here for a list of possible surprises and inconveniences that will almost always require resolution.
Conclusion: Working together with the right moving company to help manage the move
While we've gone over what you as the consumer ought to ask your long distance movers leading into moving yourself and or your property – you might also be served making an itinerary of the project itself, making sure the big overall move is well managed.
This will require making a coordinating and making sure your new and old landlord are aware of your departure and arrival and whatever obligations you may have on the big moving day. It might be wise to have someone who does this for a professional living help watch over the process, according to Croydon professional moving services.
Make sure there's a checklist of personal and household belongings, including furniture, heavy household appliances, dishes, décor, and much more and ensure the safety of their transportation. A professional moving company will provide you with all the necessary packaging equipment and materials (which of course you will now know upfront how much that will cost you) along with professional carriers who will take care of your belongings. So there will be nothing for you to worry about!