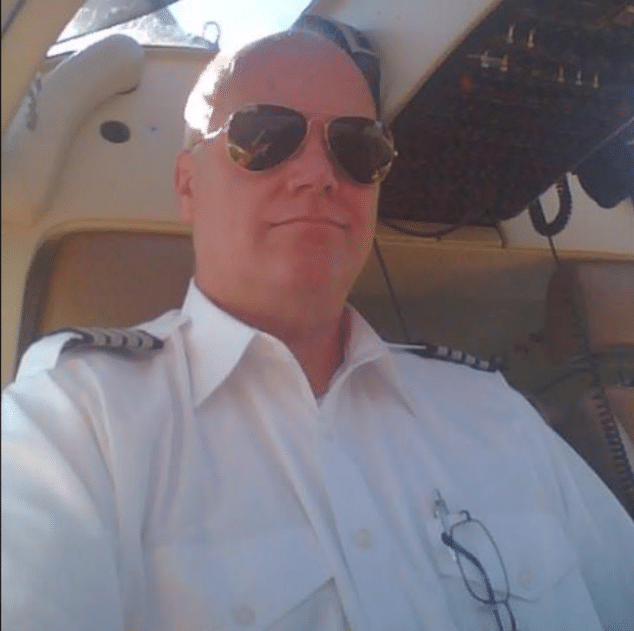 Tim McCormack NYC helicopter crash: What caused a chopper to crash into NYC's

AXA Equitable Center at 787 7th Ave? 
The pilot involved in the deadly helicopter crash at a midtown Manhattan skyscraper Monday afternoon has been identified as Timothy Jude McCormack.
ABC 7 cited sources saying Tim McCormack had been conducting 'executive travel' and was returning to the helicopter's home airport in Linden, New Jersey, when it made a 'hard landing' at around 1:45 p.m. on the top of the 54-floor AXA Equitable Center building at 787 Seventh Avenue and 51st. 
McCormack of Clinton Corners, New York had only moments earlier had taken off from the 34th Street Helipad around 1:32 p.m. McCormack was reported to have been the sole fatality with no other injuries.
The chopper – an Agusta A109E –  was cited as being owned by American Continental Properties Inc., sources said. The nytimes revealed McCormack worked for the helicopter's owner, Daniele Bodini, who he said commuted to the city from upstate New York.
Inside Edition reported McCormack having lost contact with the Laguardia Airport tower and attempting to make an emergency landing on the roof's flat surface only to instead come down too hard and fatally crashed into the Axa Equitable Center along 7th Ave.
According to the Federal Aviation Administration's airmen records, McCormack was issued his commercial pilot license on September 24, 2004, and received his flight instructor certificate for "Rotorcraft-Helicopter" last year on June 28, 2018.
To date it remains unclear how McCormack came to lose control of the chopper and what ultimately led to the vehicle crashing.
DEVELOPING: helicopter crashed into a building in Midtown Manhattan at 51st and 7th. Here is footage of the helicopter flying erratically before the crash (via @ThingsWendySees) pic.twitter.com/zCowdKvKuL

— Cooper Lawrence (@CooperLawrence) June 10, 2019
787 7th ave, #midtown NYC. We're 1 block south. 20 mins ago there was a loud sound like a too-low #helicopter & I looked up and saw sheet of flame on roof and then smoke. News reports saying helicopter/small plane crash onto roof which would be consistent with what I heard/saw. pic.twitter.com/swY3ksLskH

— Lance Koonce (@LHKoonce) June 10, 2019
Update : New York – Image released by FDNY from the scene of today's helicopter crash at 787 7th Ave. in Manhattan. #Manhattan #NYC pic.twitter.com/DiaJYqVpFP

— Shark NewsWires (@SharkNewsWires) June 10, 2019