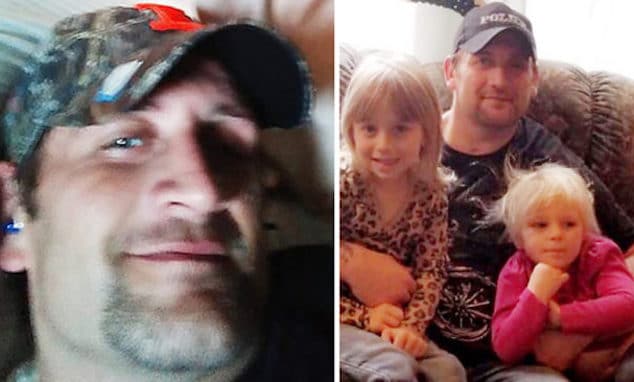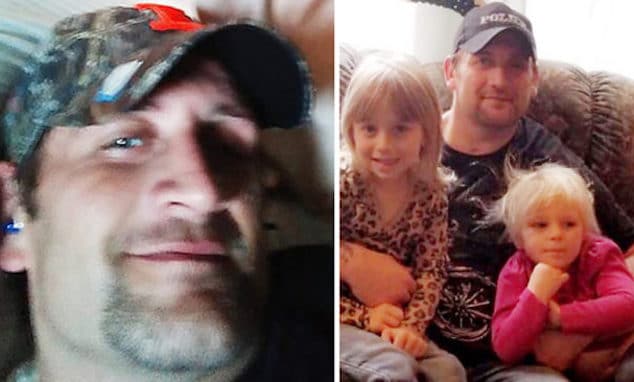 Iowa father of four, Robert Joseph Quick hailed a hero after dying while saving his 5 year old daughter from a dog attack. Criminal charges yet to be determined.
A father in Iowa has been hailed a hero after dying last month from a dog attack while saving his 5-year-old daughter from the unhinged animal. 
Robert Joseph Quick, 33, died May 31, after being attacked by a boxer hound while picking up an inoperable car with his family in Fort Madison. His mother, Deb Newman, claimed that the 'very big' dog went after Quick, his daughters, and another man at the home according to the Des Moines Register.
Lee County Sheriff's Office issued a statement saying that responding deputies found the father of four lying on his back as the dog attacked him in the front yard. The dog was reportedly so aggressive that officers had to shoot it to stop the attack.
Police said that the gravely injured father instructed deputies to care for his 5-year-old daughter, who the dog had initially attacked. The girl suffered bites but is expected to survive and is recovering, police said.
'Mr. Quick had defended his daughter and undoubtedly saved her life by his actions,' police wrote.
Unclear is what led to the initial dog attack.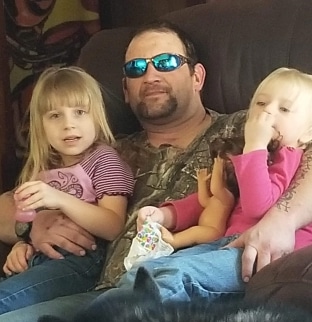 Robert Joseph Quick Iowa dad had survived previous adversities: 
While authorities haven't revealed a cause of death, a GoFundMe page created to cover burial expenses said the father of four suffered a heart attack before emergency crews arrived. He was pronounced dead at the hospital shortly after the attack.
To date, as of Saturday, June 8, noon, EST, the fundraiser has raised $47,155 of an initial $6,000 goal.
'(There were) bites in Joey's jugular vein in the left-hand side of his neck, and then there were bites in his right arm,' the victim's mother, Deb Newman told via the Des Moines Register. 'His nose was ripped open, he had blood coming out his ears. There was a bite mark on his temple, and there were bite marks on his hands.'
Robert Quick's death follows the father of four according to his mother, surviving pneumonia as an infant and a car crash that broke his neck and robbed him of his left eye.
'That's the kind of person he is,' Newman said of her late son.
'I know he's a hero,' the mother added.
Fox News reported that the dog belonged to a relative of the homeowners and that they were watching it when the May 31 attack occurred. On Friday, Lee County Chief Deputy Will Conlee said his office was investigating the incident and they haven't ruled out criminal charges.