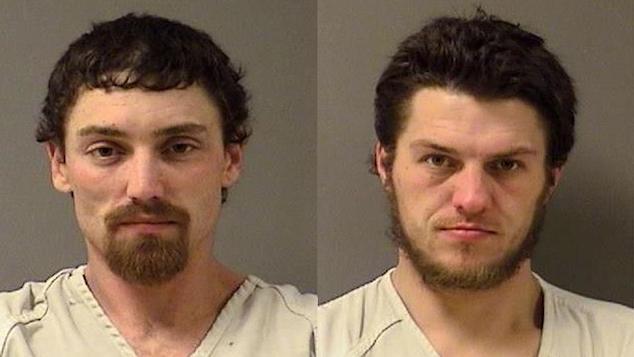 Jeffery Glen Haverty pleads guilty to the decapitation death of Billings, Montana casino patron,

Myron Wesley Knight. Co-defendant,

Donald Ray Cherry awaits trial. 
One of two men charged with decapitating a casino patron in Montana has pleaded guilty according to reports.
Jeffery Glen Haverty, 34 pleaded guilty Monday in Yellowstone County District Court to deliberate homicide in the death of Billings man, Myron Wesley Knight, 41, in the autumn of 2017 reported The Billings Gazette.
Haverty and 32-year-old co defendant Donald Ray Cherry were both charged with deliberate homicide in the October 2017 beheading death of 41-year-old Knight.
Prosecutors and Haverty's attorneys say they will seek 50 years in prison under a plea agreement.
Haverty must give an interview to detectives and testify against Cherry if necessary, according to the terms of the agreement.
Authorities say Knight asked a Billings casino employee to hold $120 in winnings he'd won that night before leaving with the men – 'in the event the two men robbed him', according to the employee.
Police say Haverty robbed Knight of his remaining $6 and began decapitating him in a transient camp the three had gone to. 
Authorities say Cherry took part in the decapitation after returning from a gas station.
Blunt trauma on Knight's body indicated him having also been beaten.
Knight's body was found three weeks later.
It remained unclear why Knight chose to leave with Haverty and Knight in the first place and whether the man's beheading was related to him being bereft of his presumed cash haul.
Of note, at the time of Haverty's arrest, he was found with meth residue on a pipe in his pocket and faced felony drug possession charges. He'd been serving probation on a suspended sentence for criminal endangerment out of Wheatland County from April, 2017.
Cherry's trial is scheduled to begin in July. 
Haverty's sentencing date has not yet been set.