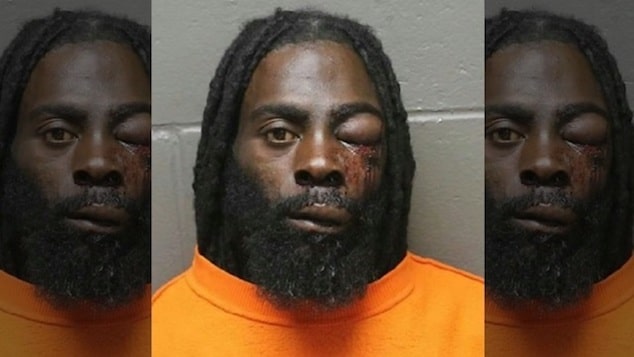 Atlantic City, NJ man Stephon Whitfield charged after assaulting 9 month old child while naked and under the influence of PCP- only to be beaten by bystanders. 
A 28 year old New Jersey man who attacked a 9 month old baby in a stroller along a street ended up with more than he bargained for after being mercilessly attacked by bystanders who witnessed the assault.
Stephon Whitfield who was allegedly naked, bleeding and under the influence of drugs assaulted the child as it rode in a stroller along with his mother. 
Whitmal according to a released statement by Atlantic City police approached a woman taking a stroll with her infant around 9 p.m. before without warning suddenly pouncing on the child.
Whitfield had no clothes on when he grabbed the child and slammed him down in the carriage, WCAU-TV reported, citing a criminal complaint- see video below. Doctors treated the baby, who lost a tooth in the attack, for non-life threatening injuries, including scratches, bruising and swelling to his mouth and face, the complaint said.
Bystanders attacked Whitfield, pulled him off the baby before the Good Samaritans called police. An individual was alleged to have kicked and punched Whitman repeatedly during the 'intervention.'
Police said they found Whitfield nude, yelling and banging on an apartment door. Witnesses claimed the 28-year-old was under the influence of PCP. 
Before his random attack on the baby, Whitfield had attempted to rob a man inside a vehicle but was pushed away, police said.
Officers arrested Whitfield without incident and charged him with aggravated assault, endangering the welfare of a child and disorderly conduct, police said. He was evaluated at AtlantiCare hospital before being brought to the Atlantic County jail Tuesday morning.
Whitfield has a lengthy criminal record with convictions for obstruction, theft and contempt, according to public records cited by nj.com.