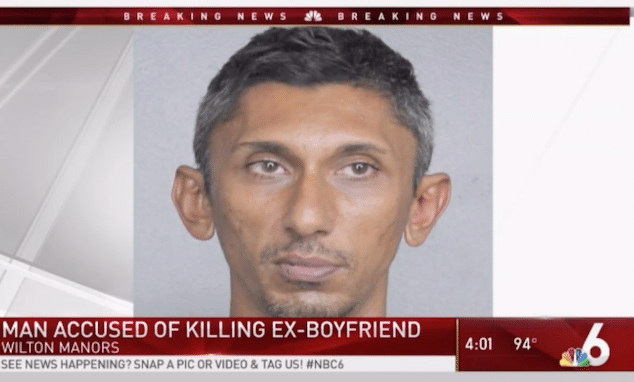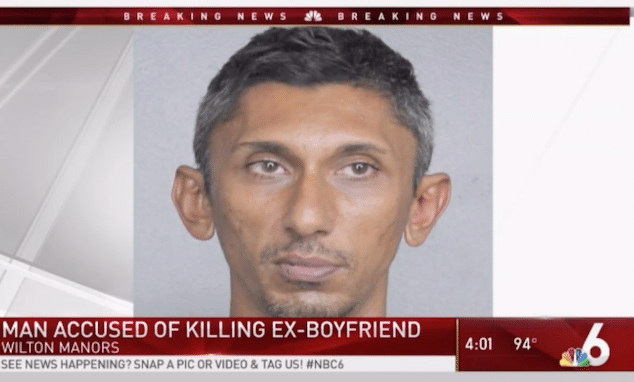 Florida man, Michael Mitchell accused of burning his ex boyfriend, John Young's Wilton Manors, home- and killing him in the process after recent break up. History of domestic violence.
A 38 year old Florida man has been arrested after allegedly killing his ex-boyfriend and setting his apartment on fire.
A Broward Sheriff's Office news release says Michael Mitchell was taken into custody on Saturday and charged with first-degree premeditated murder and first-degree arson.
Detectives say Mitchell and his former partner, John Young, 40, had recently broken up and had a well-documented history of domestic violence. Officials say Mitchell went to Young's Wilton Manors home on Thursday, killed Young and set the fire.
Firefighters found the body while putting out the blaze- which had been judged suspicious prior to thee discovery of the victim's body. 
After looking over evidence and speaking with witnesses in the case, homicide detectives issued an arrest warrant for 38-year-old Michael Mitchell who was soon after taken into custody after found in nearby Oakland Park.
A report via miami.cbslocal described the victim's mother, Barbara, saying her son having some troubles recently. She said someone broke into her son's apartment and stole his cell phone.
She said that a few months back, Young was beaten up pretty badly. She feared even more harm might come to her child.
'It didn't shock me when [detectives] put two and two together and saw things looked a little bit suspicious,' she told the media outlet.
#DEVELOPING – 1 dead after structure fire in Wilton Manors

STORY: https://t.co/3x3aRj087p pic.twitter.com/cs5lrrBlKb

— WSVN 7 News (@wsvn) May 10, 2019