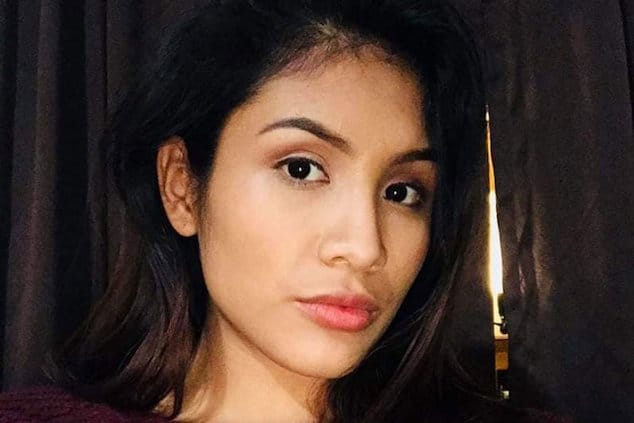 The body of a missing pregnant Chicago teen, Marlen Ochoa-Uriostegui is found with her baby ripped out of her womb. Discovery made from same house where 46 year old woman called weeks earlier claiming to have post delivery issues. 
### Update: June 16h, 10pm: Three people were charged Thursday — including a mother and her daughter — in connection to the savage murder of 19-year-old Marlen Ochoa-Lopez, who had her baby ripped out of her womb after being strangled to death.
Clarisa Figueroa, 46, and Desiree Figueroa, 24, were both hit with murder charges and Clarissa's boyfriend, Piotr Bobak, 40, was charged with concealment of a crime, according to Chicago police officials.
Their arrests were announced at an afternoon press conference.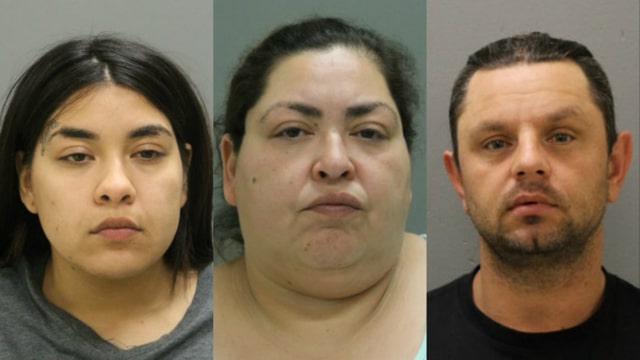 Marlen Ochoa-Uriostegui walks into an open trap:
### Original story June 16pm, 1.10pm:  A missing pregnant Chicago teen has been found dead with her baby ripped from her womb—with family members saying the girl was lured by a Facebook post which saw her going to a home on the premise she was picking up 'free' baby clothes for her unborn son.
Police found the body of 19-year-old Marlen Ochoa-Uriostegui in a garbage can on Wednesday behind the home of a 46-year-old woman (since identified as Clarisa Figueroa) who'd recently called emergency services claiming to have ' post-delivery issues' after giving birth to a baby boy, according to The Chicago Sun Times.
When Chicago Fire Department paramedics arrived CPR was already 'in progress' and the baby was 'basically blue,' department spokesman Larry Merritt told The Chicago Tribune.
The baby was rushed to the hospital and is now in grave condition. The baby, who has been named Yadiel by the murdered woman's husband was on life support with no brain function.
Ochoa-Uriostegui's body was discovered after police took the 46-year-old woman, as well as her boyfriend and her daughter, into custody for questioning.
An anonymous tip led detectives to check the DNA of the baby after the woman set up a GoFundMe page to raise $9,000 for the baby's funeral, claiming the boy was sick and about to die.
Results showed that the baby, who has been in the hospital for nearly a month, was Ochoa-Uriostegui's child.
Chicago womb raiders charged in teen mother's death, brain dead baby fighting for life
GUYS BE CAREFUL!!! "Facebook messages reveal a conversation between the missing pregnant 19-year-old and a woman she met online via a pregnant moms Facebook group. Marlen Ochoa-Uriostegui was reported missing the same day she went to swap baby items with the acquaintance" pic.twitter.com/O4P2CIx90v

— bella (@bellacgrr) May 15, 2019
Marlen Ochoa-Uriostegui on the day of her going missing was en route to pick up free baby clothes: 
Ochoa-Uriostegui, who was nine months pregnant, was last seen leaving Latino Youth High School on April 23. The victim's family said Ochoa-Uriostegui, a married mother of a three-year-old son, had met a woman through a Facebook group and had planned to meet the woman to get baby clothes.  
'She was giving clothes away, supposedly under the pretense that her daughters had been given clothes and they had all these extra boy clothes,' said Cecelia Garcia, a spokeswoman for Ochoa-Uriostegui's family.
Police now believe the teen had been lured to the home.
'We believe that she was murdered and we believe that the baby (was) forcibly removed following that murder,' Chicago Police Department chief spokesman Anthony Guglielmi said.
Police have not identified who they believe carried out the act but have taken four people considered persons of interest into custody.
'We believe all of them played some role in this unspeakable act of violence,' he said.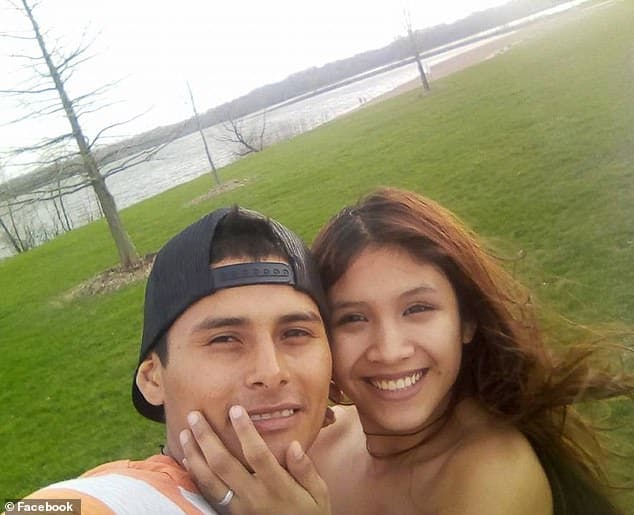 Marlen Ochoa-Uriostegui and her husband proven to be gravely ill child's parents:
Police were able to determine Ochoa-Uriostegui and her husband Yiovanni Lopez were the parents to the young baby after conducting dna tests. They used Lopez's saliva along with hair found on a brush at Ochoa-Uriostegui's home to confirm they were the biological parents.
The teen's husband said the family is now left grief stricken.
'I have a lot of pain, a lot of anguish, a lot of sadness,' Lopez said in Spanish. 'It's painful to lose your wife, the woman you love the most. It's painful.'
He said the family is now focusing on seeking justice for Ochoa-Uriostegui.
'We're gonna go hard after them. We won't let it go,' he said.