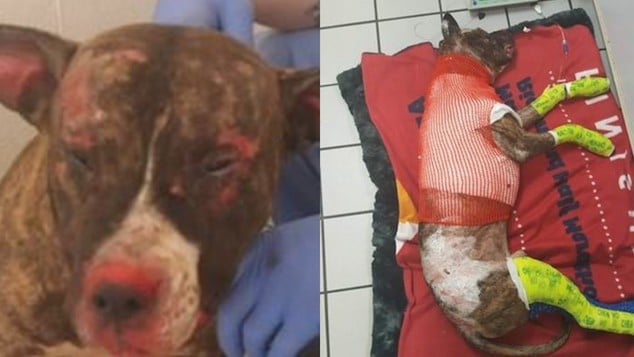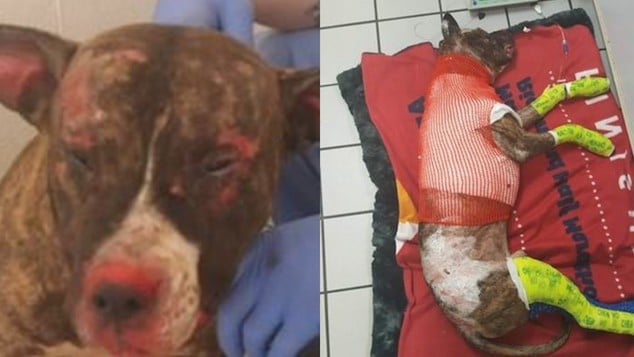 Jyahshua Hill arrested and charged with animal cruelty after tying up his pit bull dog along park fence and setting the animal on fire- only to die 5 days later.
A 20 year old Richmond, Virginia man has been arrested after allegedly tying his pit bull dog to a fence before covering the animal in accelerant and setting it on fire – where the dog died.
Jyahshua A. Hill was arrested Monday by U.S. Marshals and charged with felony animal cruelty. The dog was found at the park in February and treated by Richmond Animal Care and Control, which named him Tommie. Despite efforts to save the animal- the afflicted dog died five days later.
'His body simply gave out,' RACC posted to Facebook the morning the dog died.
A picture shared by the shelter showed Tommie covered in bandages and casts while snuggling a stuffed animal the Richmond Times Dispatch reported.
According to the animal center, the pit bull sustained burns to 40% of his body.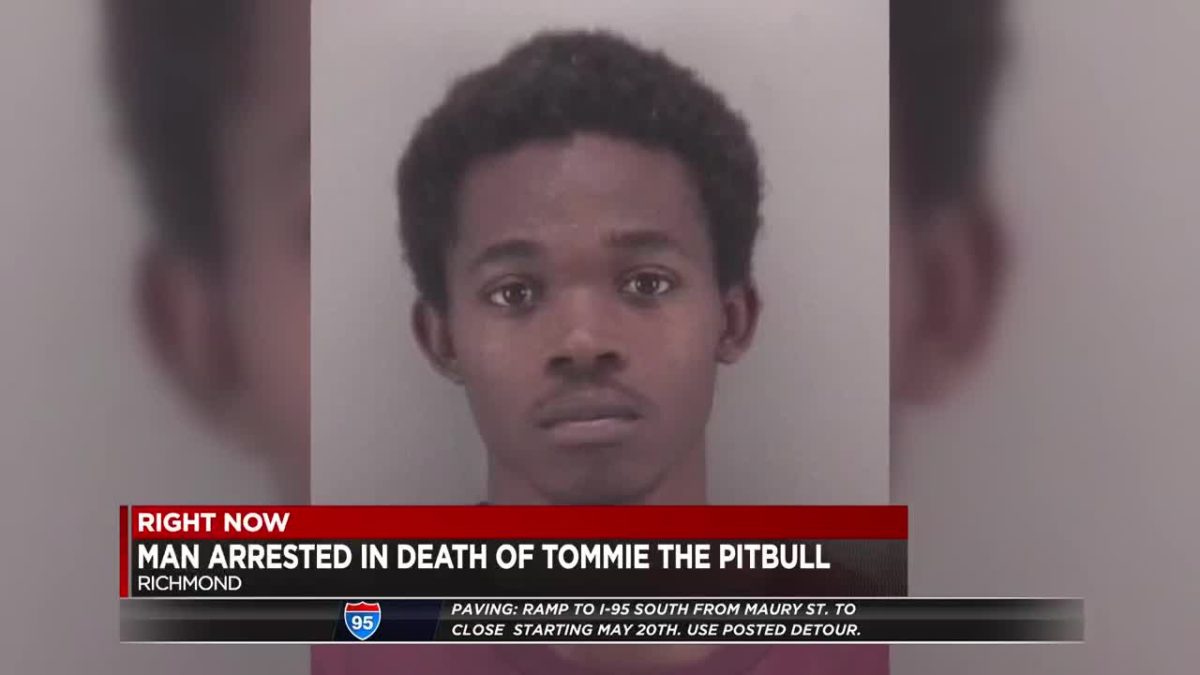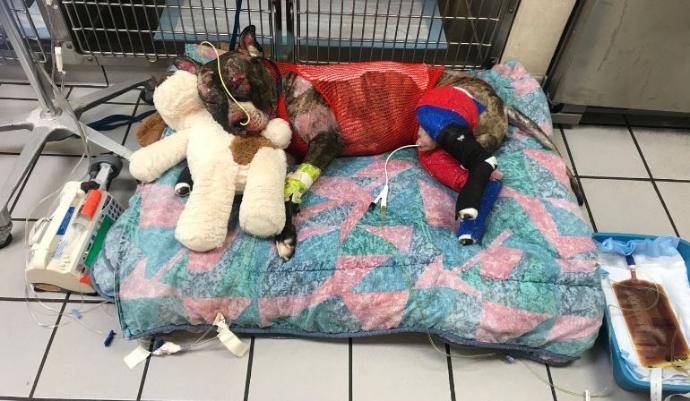 Jyahshua Hill identified after Richmond police received flurry of anonymous tips:
A fund created to cover Tommie's medical costs — and later, when it became clear that those bills would be surpassed, also devoted to providing emergency care for other animals in need — topped $25,000.
More than 6,000 people signed up to attend a public memorial service for Tommie held at the shelter.
Hill, who lives in Gilpin Court just a few blocks north of the park where Tommie was found, was indicted by a multijurisdictional grand jury on May 8th. The suspect was indicted after Richmond police received a number of anonymous tips.
If convicted, Hill faces five years in prison. It remains unclear what motivated the man to burn his dog to death.
After Tommie's case became public, Virginia passed a law known colloquially as Tommie's Law to stiffen penalties for animal abuse. The law goes into effect July 1.