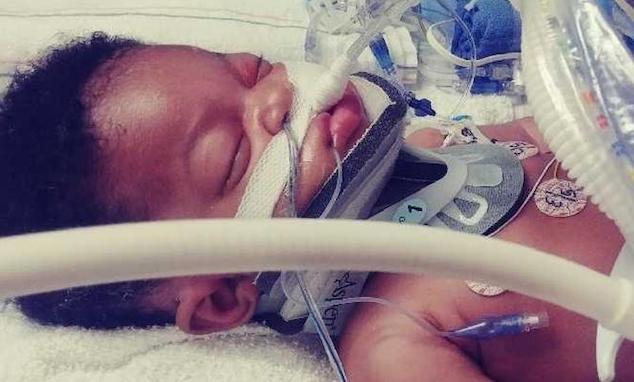 Kentucky father, Anthony Trice charged with murder and child abuse after punching newborn son- causing the child to die after losing a video game. 
A Kentucky father has been arrested after allegedly punched his newborn son after losing a video game and killing the child.
Anthony Trice, 26, was home with his 1-month-old boy Friday in Louisville when he lost the game and proceeded to lash out on the infant according to WAVE.
Frustrated and angry, the dad allegedly hurled his game controller and punched his son in the head.
After punching the infant, police said Trice picked him up to try to quiet him and while carrying him into the kitchen, dropped the child.
Later, Trice made his son a bottle, set him upright and left him unattended to go to the bathroom. When he came back, he noticed the baby was in distress and called 911.
De'Anthony Trice was brought to Norton Children's Hospital, where he died Sunday from his injuries, officials said.
The child's grandmother set up a GoFundMe account saying that none of the family saw this coming and the they need help for funeral costs.
Trice appeared in court Monday on charges of murder and criminal abuse of a child.
He was ordered held on $1 million bond. It remained unclear why the boy's father lashed out on him. 
ONLY ON @WLKY: Hear from the family of De'Anthony Trice, the one-month-old @LMPD says was beaten to death by his father.

Tonight at 10 and 11. pic.twitter.com/uuAkw22zz8

— Tre Ward (@TreWardWLKY) May 7, 2019