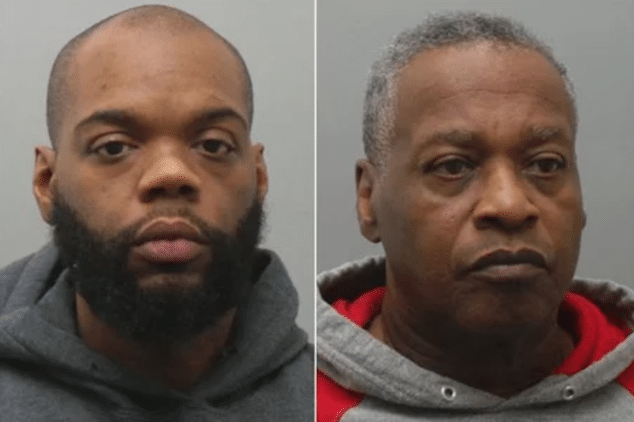 Missouri teacher, Deonte Taylor is accused of hiring a hitman to kill a 10-year-old boy he allegedly molested.
A Missouri teacher is accused of trying to hire a hitman to kill a 10-year-old boy whom he allegedly molested at the age of 7. The teacher's boyfriend allegedly helped in the murder plot.
Deonte Taylor, 36, and his boyfriend Michael Johnson, 66, both pleaded not guilty to multiple charges following an appearance at a St. Louis court on Wednesday, KSDK reported. Taylor has been charged with conspiracy to commit murder and attempting to tamper with a victim in a felony prosecution. Johnson has also been charged with conspiracy to commit murder.
Deonte Taylor manages to evade standard screening that would've otherwise outed him.
In 2015, Taylor was working as a teacher's aide at Lusher Elementary when he allegedly forced a 7-year-old student into oral sex. The educator at the time was HIV-positive.
Even though the victim reported the alleged incident right away, charges were not immediately filed with Taylor going on to obtain his teaching certification and work in a different school districts as a teacher. From 2015-18, Taylor found tenure as a fifth grade teacher at Walnut Grove Elementary school in the Ferguson-Florissant School District.
'Mr. Taylor went through the same process that all of our teaching candidates go through. Everyone goes through a criminal background check, sexual abuse registry background check and there was nothing that showed up on that,' Ferguson-Florissant School District spokesperson Kevin Hampton told KSDK.
It wasn't until November 2018 that Taylor was arrested after his DNA matched samples found on his former student's underwear and body. Taylor was booked with a felony sodomy charge and an additional charge for exposing the boy to HIV.
But it gets grimmer…
Following his November arrest, Taylor and his boyfriend allegedly then tried to have the boy and his family killed. In February, Taylor allegedly spoke with another inmate about plans to kill the boy with Johnson allegedly agreeing to pay him. The alleged hitman then turned into an informant for the police.
Not immediately known is whether there are more victims.