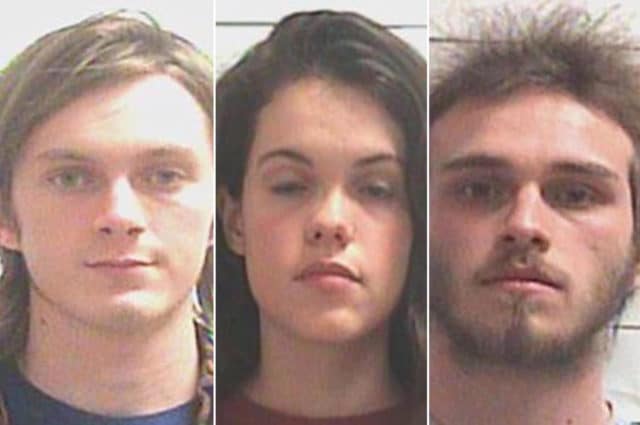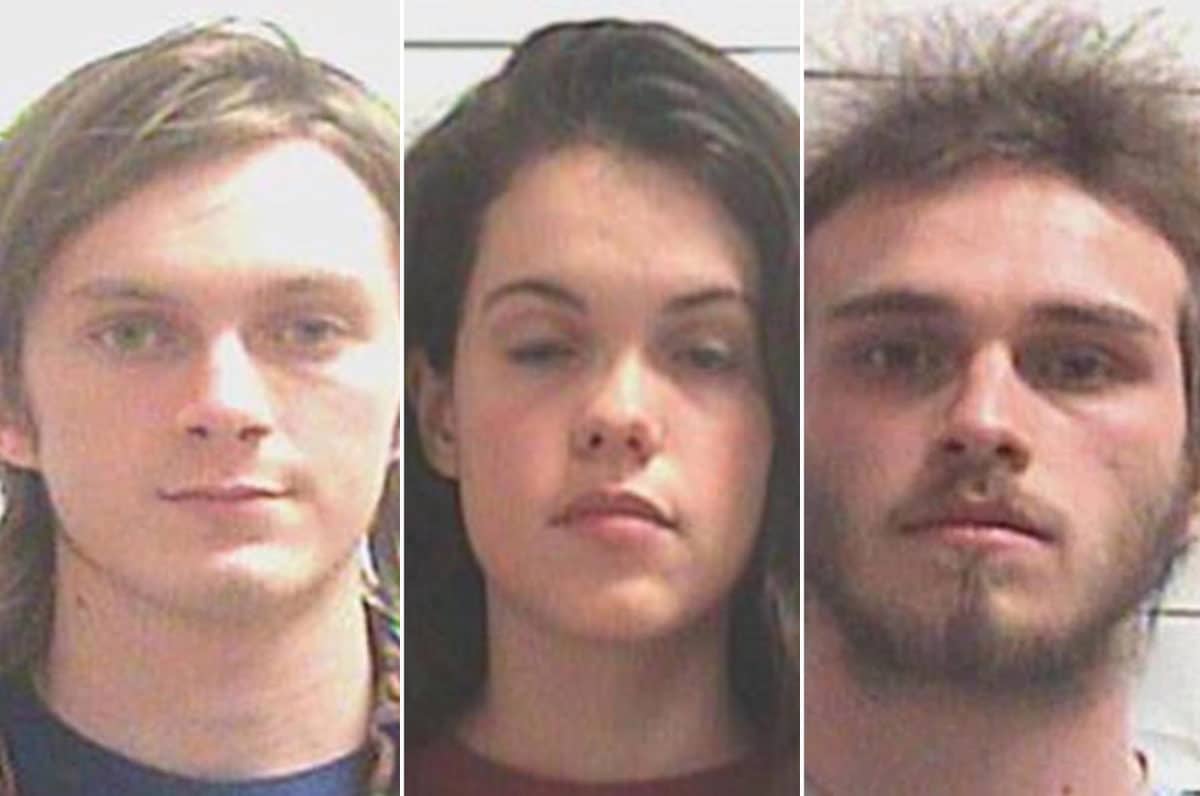 Was conservative activist, Peyton Lofton deliberately targeted? Robert Money, Naima Okami and David Shelton arrested for politically motivated attack at Tulane University.
A group of three individuals have been arrested after allegedly setting fire to a sign on a dorm room door assigned to a conservative student activist at Louisiana's Tulane University.
Robert Money, 21; David Shelton, 20; and Naima Okami, 20, face charges of aggravated arson for the Saturday evening, 'politically motivated' fire at the campus in New Orleans, the Advocate reported.
The two men are enrolled at the university, while Okami was visiting from Brown University, according to cops.
The charge involves intentional damaging of property, by an explosive substance or fire, where it is 'foreseeable that human life might be endangered.' The charge carries a possible sentence of between six and 20 years in prison, and a maximum fine of $25,000.
SICK AND DANGEROUS:

This is Peyton Lofton, our chapter leader for @TPUSA at Tulane

He was recently doxxed by the violent left for being a conservative

Last night his dorm room door was literally SET ON FIRE after he was doxxed

The violent left is targeting students!

RT! pic.twitter.com/wgtVSkZ3ab

— Charlie Kirk (@charliekirk11) March 23, 2019
Peyton Lofton targeted because of his political beliefs:
Charlie Kirk, founder of the conservative group Turning Point USA, identified the resident of the targeted Weatherhead Hall dorm room as Peyton Lofton, the libertarian organization's 'chapter leader' at Tulane. 'The violent left is targeting students!' Kirk said in a tweet Saturday morning.
Lofton was identified as being an officer for the libertarian organization, Young Americans for Liberty.
'It's a sad day in America when radical activists are lighting dorm rooms on fire because they disagree with you politically,' Lofton said in a statement.
The national chapter' president condemned the incident as 'absolutely unacceptable.'
'Dialogue and debate people… NOT VIOLENCE,' President Cliff Maloney tweeted. 'Constitution-loving American college students should not fear for their safety.'
Of note, Big League Politics reported Leyton having been a victim of a 'doxxing' (his personal information disclosed) by an 'anti-YAL social media account'. 
'If a socialist student is your neighbor, the answer is to engage and discuss the issues, not shame them online and light their door on fire. This type of violence must end,' Maloney reiterated.
The fire did not injure anyone and caused only minor damage to the door, school authorities said. The sign appears to read #NOLABuilt, an apolitical athletic slogan for the university.
School reps said the investigation was ongoing and the trio's motivation was not immediately clear.
The alleged arsonists were booked into jail on $10,000 bond.