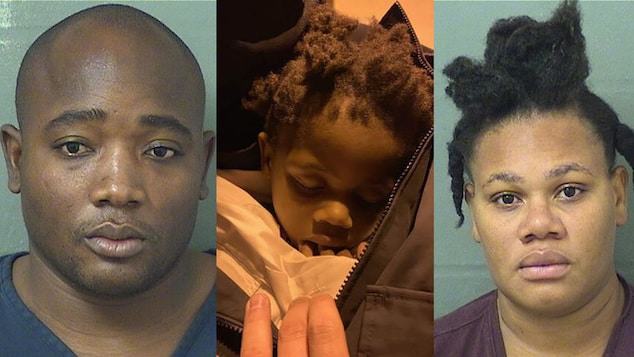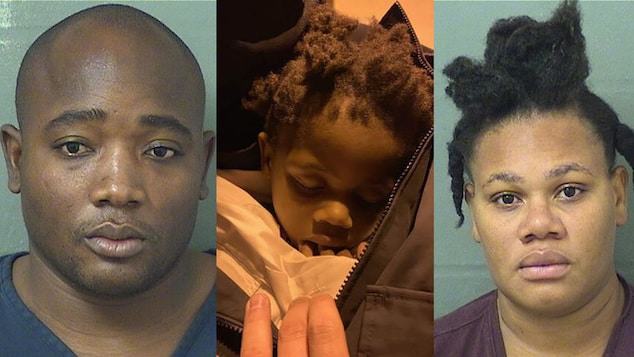 Florida parents, Makenson Alexandre and Jolanda Alexandre arrested after leaving two year old toddler daughter unattended at local park for 14 hours. 
The parents of a 2 year old toddler girl have been arrested after allegedly leaving their toddler at a Florida park- unawares that their toddler had even been missing for 14 hours.
Jolanda Larose Alexandre, 27, and Makenson Alexandre, 34, were booked Saturday morning when cops finally located the missing child's guardians at their West Palm Beach home, according to the Palm Beach County Sheriff's Office.
The couple's arrest followed the parents unwittingly leaving one of their eight children at a local park the night before.
FOX13News reported the abandoned girl was discovered by a passerby wandering alone in a golden tutu around 8 p.m. Friday at Haverhill Park.
Authorities had urged the community to share the tot's photo on social media in hopes of tracking down her family. Cops said they had no idea whom the girl belonged to until the Alexandres called authorities the next day.
It wasn't until 12 p.m. Saturday the parents reported the girl missing. Inexplicably they told authorities they didn't realize the missing child wasn't home.
The sobbing mom according to a police report was said to be 'shaking' and 'saying she couldn't believe that she left [the child] in the park'.
Charging documents revealed both parents saying they usually check on all the children before bed but hadn't on Friday night.
Told PBSO Public Information Officer Teri Barbera via the Ledger, 'We were dumbfounded. We were so upset'.
The Department of Children and Families removed the couple's seven other children from the home.
The couple was booked on child neglect charges and each released a few hours later on $3,000 bail.
Not immediately clear was if there had been previous breaches of child neglect and what services, if any- the family had utilized in the rearing of family members.