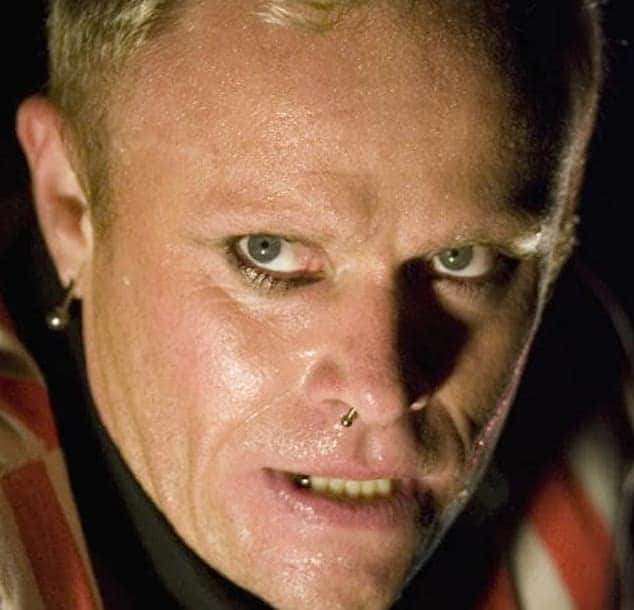 Keith Flint suicide: What led to the Prodigy frontman taking his own life? Found dead Monday morning at his Essex home. Band had been set for outbound tours. 
Keith Flint, the lead singer of British electronic group, Prodigy has been found dead at his home in Essex after allegedly taking his own life. The frontman was 49 at the time of his suicide death.
Media reports told of the singer being discovered unconscious at his property near Dunmow, Essex at around 8am this morning, after police were called over what they described as 'concerns for his welfare'.
Paramedics attempted to resuscitate the frontman only for Flint to be pronounced dead at the scene. 
Known for his colorful double mohawk, tattoos and animated, erratic performances, Flint became a defining figure of 1990s British music. He was the face and underlining persona behind Prodigy which had distinguished itself as one of the vanguards of alternative British music with their compelling combination of electronic music, punk and techno and aesthetics elevating the band to commercial popularity with such hits as 'Firestarter', 'Breathe' and 'Smack My B**** Up'. 
Aside from their 1992 debut, all of the group's seven albums have reached No 1 in the UK, the most recent being No Tourists, released in November 2018.
RIP Keith Flint!
Absolute legend and a true British icon, you'll be missed!
Rest in peace, twisted Firestarter! 💯🎶🎤🔥 pic.twitter.com/ongrKY2zJL

— Ninja400ABS (@AbsNinja400) March 4, 2019
Keith Flint suicide comes as the band were planning upcoming international tours:
Told the bandmates in a released statement after the news of Flint's death: 'It is with deepest shock and sadness that we can confirm the death of our brother and best friend Keith Flint.
'A true pioneer, innovator and legend. He will be forever missed. We thank you for respecting the privacy of all concerned at this time.'
The Prodigy had recently returned to the UK from a tour of Australia and were planning to head out to South and North America for a series of concerts next month.
They planned to tour a number of festivals in Europe this summer before playing at Clapham's South West Four event in August.
In an interview in November, bandmate Liam Howlett insisted they were not a 'retro band' and strived to give their newest music a freshness. 
He said: 'We're not a band that are embarrassed of our roots. We own that sound, we created it. We're not interested in reinventing ourselves, because we're happy with ourselves – we don't need to.' 
Told Flint in a 2015 interview via the UK's Guardian: 'We were dangerous and exciting! But now no one's there who wants to be dangerous. And that's why people are getting force-fed commercial, generic records that are just safe, safe, safe.'
Flint married Japanese DJ Mayumi Kai in 2006, but the couple later separated.
Not immediately known is the manner and cause of Keith Flint's alleged suicide death and what may have motivated the man taking his own life. Not known was whether drug addiction, depression, mental illness or personal setbacks motivating the enigmatic and counter culture performer taking his own life….
"We don't want lighters in the air, we want a crowd that's absolutely pumping". RIP Keith Flint, here, telling NME, what @the_prodigy meant to him. pic.twitter.com/HKNJTO3DGh

— NME (@NME) March 4, 2019