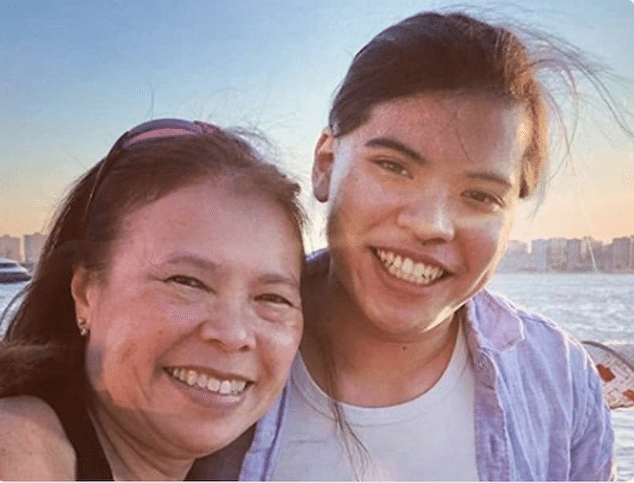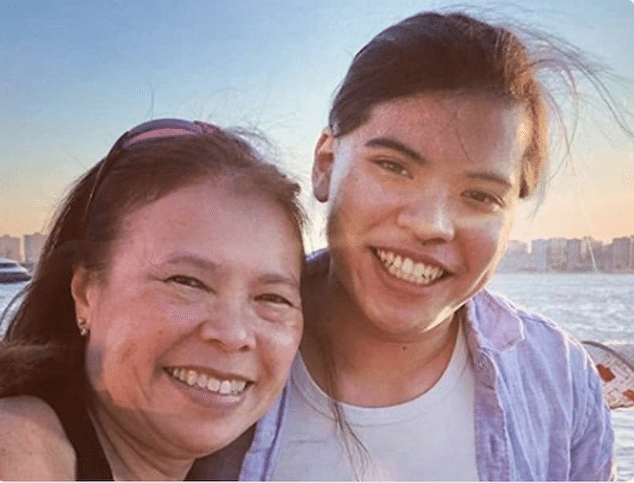 Jared Eng accused of slicing his mother, Paula Chin's throat after argument over money before disposing her body with the aid of two accomplices. 
A 22 year old man who allegedly slit his Manhattan mother's throat along with two of his accused accomplices who helped dispose of her body appeared in court early Thursday morning.
Jared Eng, 22, was charged with tampering with evidence and concealing a body, and will likely face murder charges in relation to the murder of 65 year old woman, Paula Chin according to prosecutors.
His girlfriend, 21-year-old New Paltz student Caitlyn O'Rourke, and their friend, 18-year-old Jennifer Lopez, were both charged with tampering with evidence and concealing a corpse.
Paula Chin, was reported missing on Monday night, last seen in her lower Manhattan apartment.
Jared Eng girlfriend alleges son admitting to slitting mother's throat:
Notice of the grisly murder came when the missing woman's body was found in a garbage bag at another home she owned on Bailey Hollow Road in Morristown, New Jersey on Tuesday.
Prosecutors alleged video evidence shows the trio backing Eng's mother's car up to her Manhattan apartment and loading a black duffel bag — allegedly containing her body — into the trunk.
Eng, who detectives say fatally slashed his mother after an argument over money, may have enlisted help to dump her body in New Jersey because he can't drive according to prosecutors.
Lopez is alleged to have texted after disposing of the mother's body, 'Honestly the hardest part was backing up the car.'
O'Rourke told police that Eng admitted killing his mother, it was revealed in court the nypost reported.
She went with him and Lopez to a house his family owned in New Jersey, where Eng allegedly dumped her body, prosecutors said.
She admitted bringing a bag of clothing into the house and washing it in a washing machine.
Eng denied the killing- saying he went to New Jersey to retrieve his coin collection for rent money.
A neighbor told News 4 that Chin lived in the New York apartment and the Morristown home with her two sons.
Told Robert Jones who was doing maintenance for the building next door to the family on Vestry Street in TriBeCa via nycbslocal, 'It's really a loss, really makes me feel bad'.
'It just hurts me to see this,' Jones reiterated. 'I  have no idea, but from what I could see they were a happy family. That's what I see.'
Photos from Chin's Facebook page show the mother 'proudly' posing with her two sons.
Family members last saw her on January 31. When they didn't hear from her since, they reported her missing on Monday.
Eng remained held without bail, while O'Rourke was held on $25,000 cash bail and Lopez was held on $100,000.