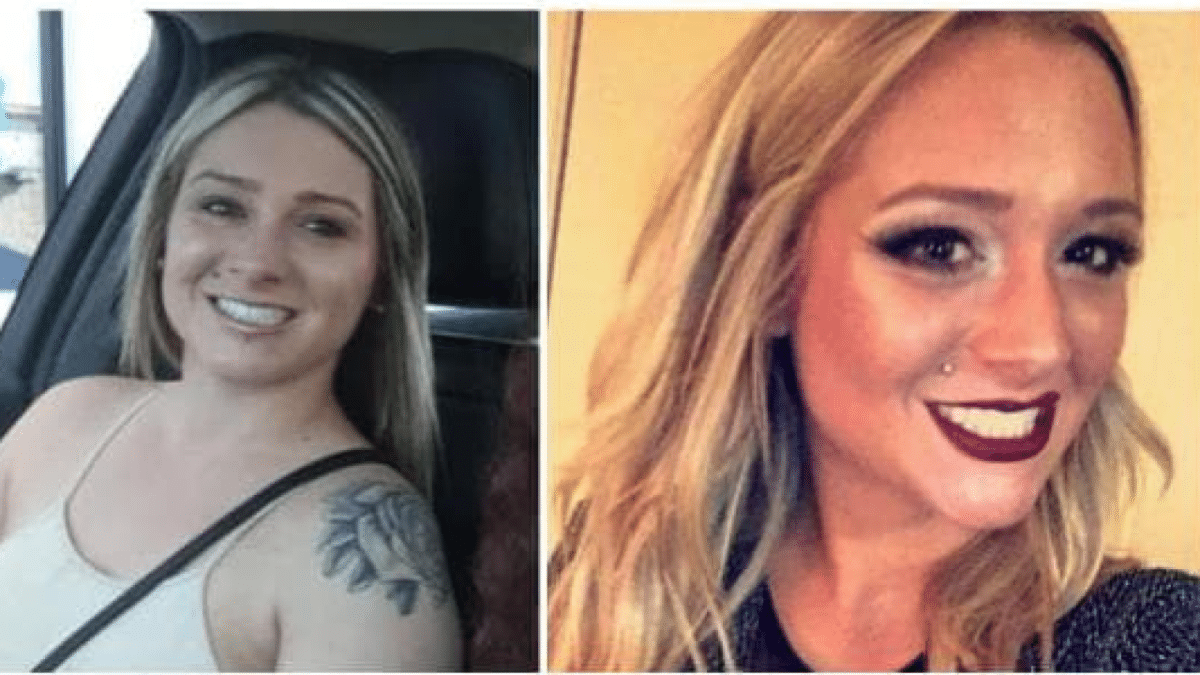 Savannah Spurlock a Kentucky mother of four, including two newborn twins remains missing two weeks after last seen leaving a bar. No suspects or arrests.
A Kentucky mother of two newborn twins has gone missing after last being seen leaving a bar during early morning hours over two weeks ago.
Savannah Spurlock, 22, was last seen Jan. 4 with two unknown men as she exited 'The Other Bar,' in Lexington, the Richmond Police Department said.
Surveillance video showed Spurlock wearing a black shirt and red skirt in the parking lot as she left the venue just on 2.30 am with two men, a white man and a black man. 
Police questioned the two men seen on the footage, but charges were not filed against them, the Lexington Herald-Leader reported.
Spurlock is the mom of four kids, aged 4 and 2 including a set of newborn twins born in December. 
How did Savannah Spurlock end up at the bar on the night of her disappearance?
The woman's family said her disappearance has been hard on her children, particularly her 4-year-old son.
'He doesn't know what's going on, but my fear is how long can that take place, you know? Mommy is not here for 11 days, each day is another day,' her mom, Ellen Spurlock, told WKYT.
'They are working diligently on everything they get,' the missing woman's mother reiterated. 'They are going through every tip, big or small. I have every bit of faith in the detectives.'
Not immediately understood is how the mother of four young children came to be out at a bar and whether she had a rendezvous that evening and with whom?
Spurlock's mother told the Herald-Leader that the car her daughter drove to Lexington was found abandoned the weekend she disappeared. Her aunt, Elaine Moore, said that the men seen with her niece told police Spurlock left one of their homes in Garrard County on foot the morning she vanished.
'She talked to her mom at about 2:30 a.m. when she was leaving the bar and told her she would be home in a few hours,' Moore told the Herald-Leader. 'That's the last time she talked to her. She's always been very good about letting her parents know if she's staying out late, for them not to worry about her.'
Spurlock is described as a white woman with shoulder length brown/blonde hair. She has multiple tattoos, including a rose on her left shoulder.
She has the words, 'I can do all things through Christ, which strengthens me,' on the right side of her torso and the words, 'I'm her daughter,' on her back, police officials said.
Anyone with information about the 22-year-old's whereabouts is asked to contact Richmond Police at 859-624-4776.