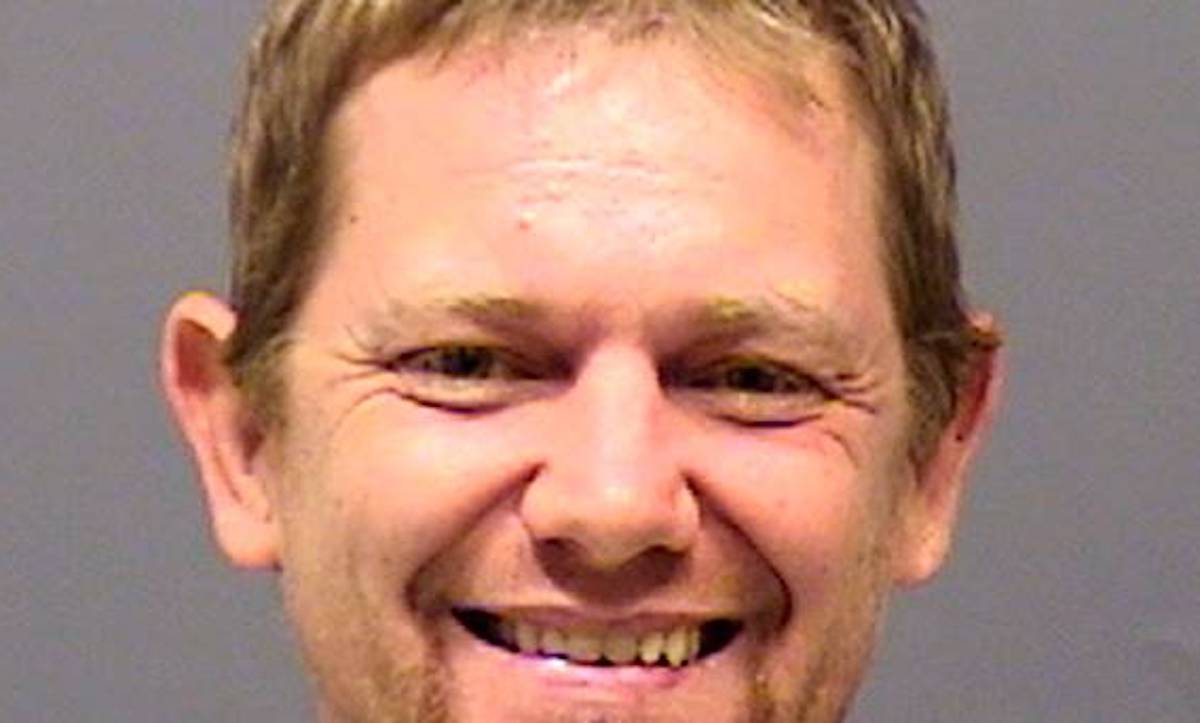 What led to Mark Leo Gregory Gago an Oregon man setting upon family members at the family's residence? Swords and axes used in attack.
An Oregon man was on Saturday fatally shot dead by cops after murdering four family members. The father's death came as he sought to murder yet another family member as cops responded to a call of a domestic disturbance.
Mark Leo Gregory Gago, 42, was gunned down after being suspected of carrying out the slaying of family members between the ages of 9 months and 66 years old circa 10.15, Saturday night at the family's Woodburn residence.
Fox News reported Gago killing his parents, his girlfriend and their infant daughter and in the midst of attempting to kill a fifth individual, an year old girl – when cops arrived. The father was gunned down before being able to inflict serious injury to the child. 
Identified as the victims were, 9 month old infant, Olivia Lynn Rose Gago, Jerry William Bremer, 66; Pamela Denise Bremer, 64; and Shaina E. Sweitzer, 31.
Along with a young child surviving, a roommate also survived the ordeal. Deputies said the roommate- a female- not incurring life threatening injuries. Along with the child- the roommate was treated at a local hospital.
A neighbor who did not want to be identified said one of the two survivors of the quadruple homicide ran to his house, bleeding.
He claimed that she told him Gago attacked her in her sleep with a weapon. She said she fought him off and escaped, saying that she believed he was high on something.
Still a huge crime scene out on S Barlow Road, following quadruple homicide & officer-involved shooting near Canby.

Road is open but go slow, say @ClackCoSheriff. pic.twitter.com/ZUROj0mY2S

— Maggie Vespa KGW (@Maggie_Vespa) January 20, 2019
Mark Leo Gregory Gago prior run ins with the law:
During a Sunday morning press conference, Clackamas County Sheriff's Sgt. Brian Jensen, described the crime scene as being a 'bad scene'. Along with a firearm being used in the family slaughter, other weapons were also allegedly used.
Reiterated Jensen, 'The investigators are trying to determine what exactly was used to kill each person.'
'I've been told there were numerous weapons, swords, things of that nature in the residence'.
'I've talked to investigators, 20-year veterans, and they're saying this is a shocking scene.'
The officers who fired the fatal shots were reportedly placed on administrative leave as a result
According to KOIN- Gago was arrested in August on a weapons charge- with the father at the time booked on a charge of unlawful possession of a weapon. Not immediately clear were the circumstances of the man's arrest or disposition of the case. 
Court documents out of Marion County show Mark Gago wanted for not paying child support. His last payment had been made in January 2015. He had a March 25, 2019, hearing scheduled for contempt of court.
To date authorities have yet to officially tender a motive for the family slayings over the weekend.