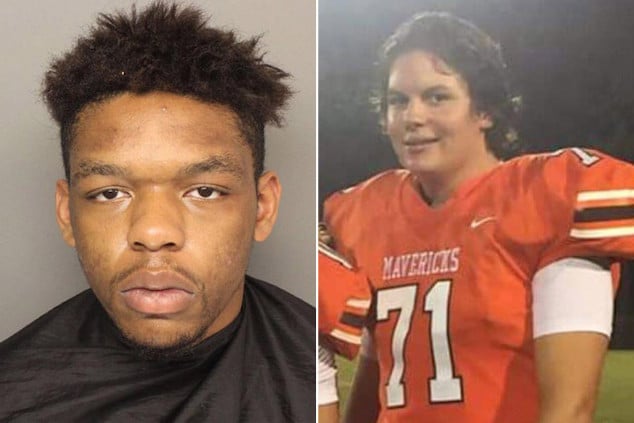 Sosa Mandiez Croft arrested in the shooting death of Joshua Meeks- an honor rolls and football player at South Carolina's Maudlin High School in a drug deal gone wrong. 
A 16-year-old football player and honor student at a South Carolina high school has been shot and killed during a drug deal.
Investigators said Joshua Meeks' body was found in neighboring Laurens County early Thursday about 12 hours after Meeks' car with blood on it was found at a Greenville apartment complex.
Arrested in connection to Meeks shooting death was 18 year old teen, Sosa Mandiez Croft the Greenville News reported.
Greenville County Sheriff's Lt. Ryan Flood said Croft faces murder, armed robbery and other charges.
Police said they discovered the 11th grade student's body a day after Meeks was reported missing WHNS reported.
Investigators said the Maudlin High School football player was shot and his car stolen Tuesday night during a drug deal. Authorities later located Meeks' abandoned vehicle which was blood-soaked and parked off a dirt road in Maudlin- but at the time no sign of the missing honor roll student-until Thursday morning.
Greenville School District spokeswoman Beth Brotherton said Meeks was a junior on the honor roll at Mauldin High School and played football. She says grief counselors are at the school Thursday.
Of note, Brotherton said Croft had attended J.L. Mann High School previously but had not been a Greenville County Schools student since he was in 10th grade during the 2016-2017 school year.
Appearing in court, Sosa addressed Meeks' family, claiming he 'never had an issue with Josh,' according to WHNS.
'I understand that nothing I say can ever bring Joshua back but I'm going to let you know this now: I'm working with my lawyer and I'm real-life telling who the killer is, who the person, the monster is, who took your son away from you, the person who pulled the trigger that night,' Croft said.
Croft remained held in the Greenville County jail without bond.
Not immediately clear is how the honor rolls student became involved in the drug deal and how that led to his shooting death.
The school's varsity roster shows Meeks was an offensive lineman. His jersey number was 71.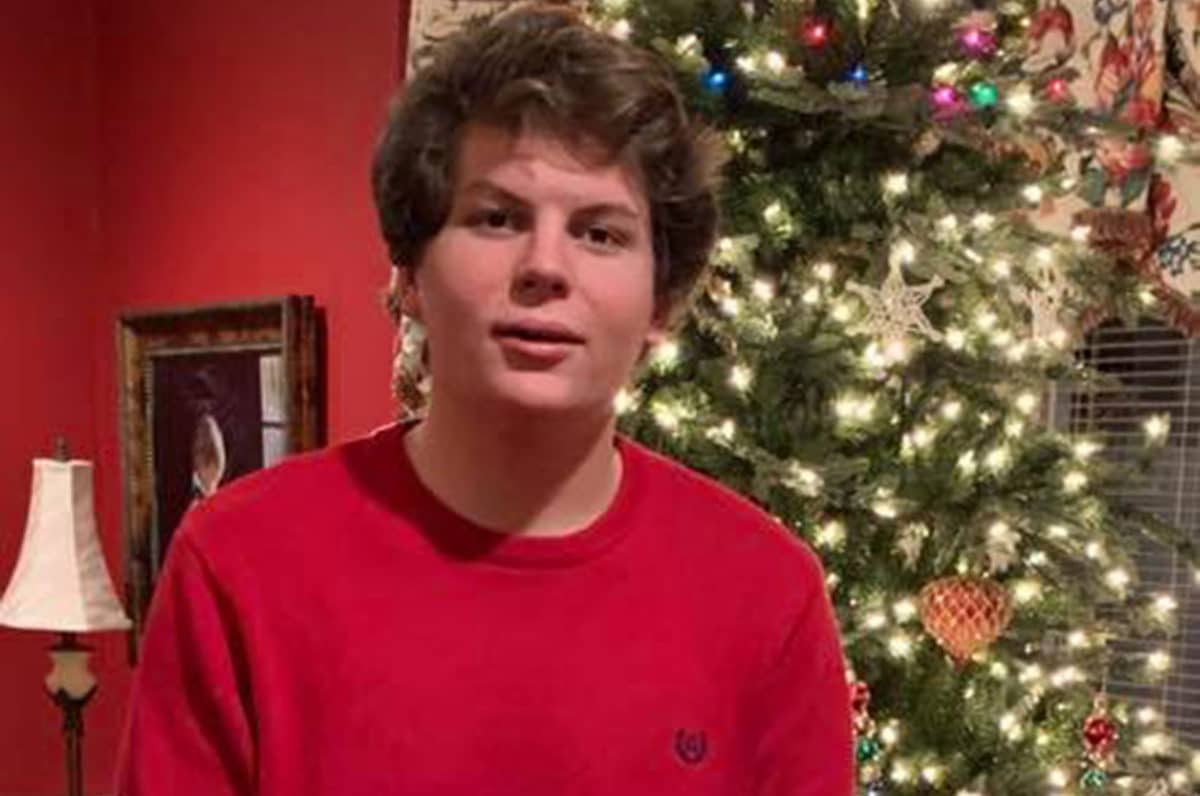 #Developing: 16-year-old Joshua Meeks was found shot to death just a day after he was reported missing. Not even 24 hours later, Greenville County Investigators have charged Sosa Croft with his murder. @WSPA7 pic.twitter.com/e2eYKdW7CP

— Stefany Bornman (@StefanyWSPA) January 31, 2019