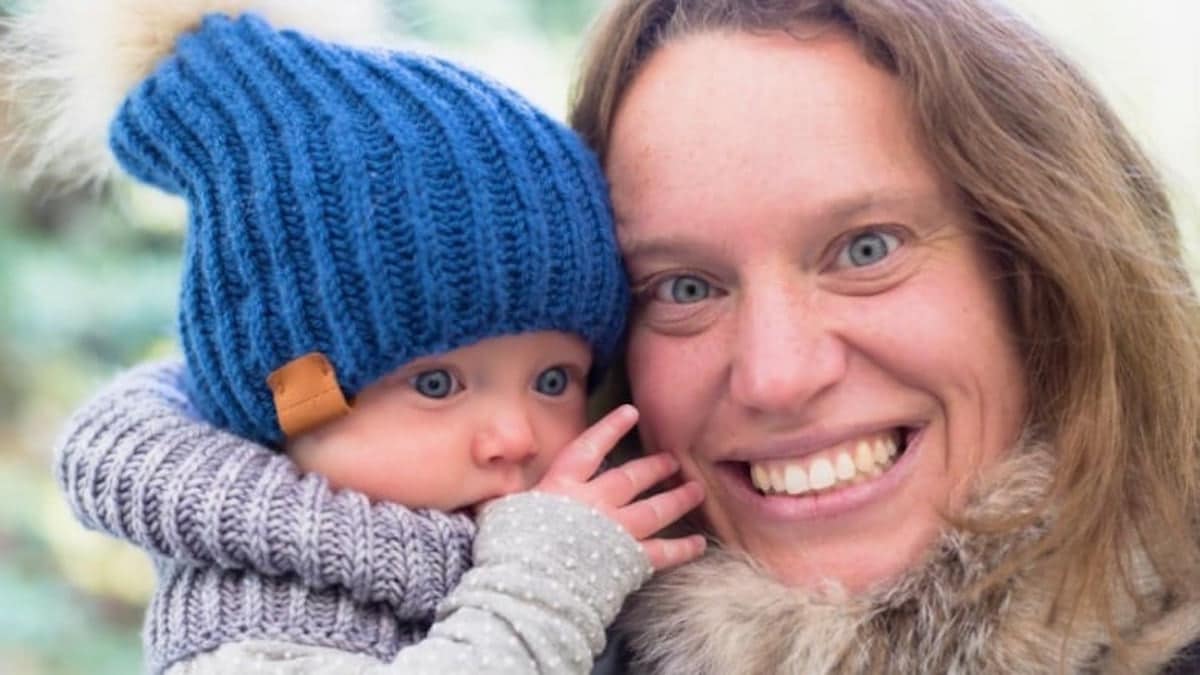 Canadian mother, Valerie Theoret and her baby daughter, Adele Roesholt are mauled to death while staying at a remote cabin during the French teacher's maternity leave. 
A mother and her 10-month-old daughter have been mauled to death by a grizzly bear while staying at a remote cabin in Canada while the 37-year-old woman was on her maternity leave.
The bodies of Valerie Theoret and her daughter, Adele Roesholt were discovered, when the child's father, Gjermund Roesholt, returned to the Yukon cabin in northwest Canada, circa 3pm, Monday afternoon.
Upon returning to the cabin, the father was charged by the grizzly bear CBC News reported. It was only after Roesholt shot and killed the animal that he discovered Theoret and their daughter dead outside.
'It appears they [Theoret and Adele] had been out for a walk when the incident occurred, sometime between 10 a.m. and 3 p.m.,' the Yukon coroner's office said in a news release.
Theoret had been on maternity leave from her job teaching Grade 6 French immersion at Whitehorse Elementary School.
The family had been spending the last three months at the cabin trapping animals at Einarson Lake prior to the deadly bear attack.
Speaking to CBC, Remy Beaupre, a friend of Theoret, said the couple bought their remote trapline about three years ago, and tried to spend as much time as they could in the wilderness. They were avid outdoors people with lots of experience, he said.
'It was the plan all along to go there and spend a lot of time there, but Valerie couldn't really take a lot of time off because she was a teacher,' explained Beaupre. 'Being on her maternity leave, now was the opportunity for them to all go as a family. So they just took their baby and went out on the trap line.'
Beaupre said the couple were 'well-prepared' for incidents, while adding, 'you never know.'
'It's a big, big blow. Everybody is totally devastated right now,' Beaupré said. 'Lots of our friends are gathering tonight to mourn a little bit and support each other a little bit.'
Yukon Royal Canadian Mounted Police said officials continue to investigate the incident.