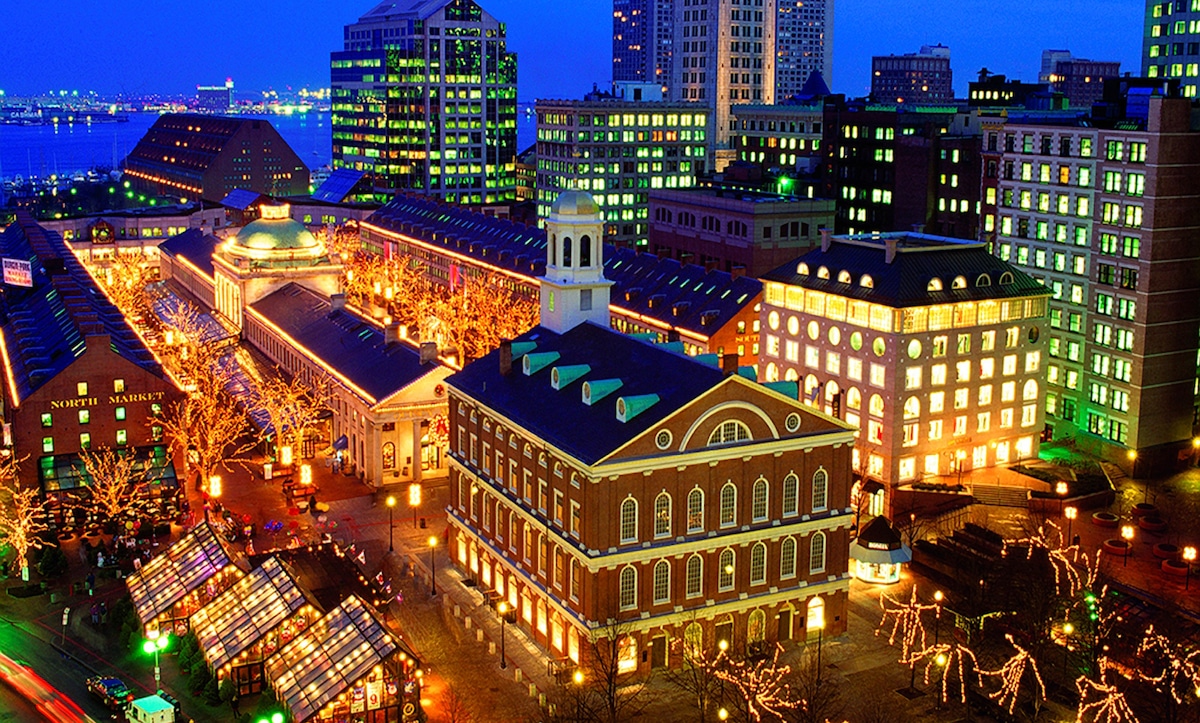 Vacation Weekend in Boston: The Massachusetts capital comes packed with history, sights, exhibits, science and architecture and not to mention its food. 
Vacations are not always a week long over the summer break. Sometimes you may simply want to get away for the weekend. It can be tempting to save the well-known tourist cities for longer vacations.
You may think that you cannot see everything in two- or three-day visit. if you know where to go and make a good schedule, however, you can pack a lot into a weekend. Boston is a historical town that can easily keep most people interested for many days. There are a few key features to get help you discover the most in a short period of time.
Getting Around Town
If you like to wander off and explore at your leisure, the hop-on-hop-off trolley is a great option. You can purchase a 2-day pass that allows you to use the trolley as much as you want. You simply get on the trolley from any stop and get off when you see something interesting. If you have a specific destination, it may be more efficient to the subway.
In Boston it's called the T. When you go to purchase your trolley ticket, as about the Go Boston Card that includes discount prices for the trolley and many other attractions. You can visit these at any time during your stay with the pre-purchased tickets.
Science and Art
You may think you can see science and art in your home town, however, it is a different experience in every city. Massachusetts is known for science and academics. The prestigious Harvard University and MIT are a few miles outside of downtown Boston, in Cambridge. The Harvard campus, itself, is something to see. The Boston Museum of Science has something for everyone.
There are hundreds of exhibits, many of which are known around the world. You won't be simply observing and reading at this museum, many exhibits have interactive features. Don't  leave without viewing the Charles Hayden Planetarium.
The Boston Museum of Fine Arts offers a look at art from the colonial days to celebrate the great history of the city. As with all museums, there are different exhibits throughout the year. Check before you go to see what is premiering during your visit.
History
As one of the earliest towns in the United States, there is a ton of history to soak up while visiting Boston. The Old State House is located downtown and houses many artifacts from the early days of the city. There is even tea from the infamous Boston Tea Party. There is as much to learn as there is to see here. Allow enough time to read if you are the type that can't walk away without learning everything. Various rooms are decked out with antique furniture and even the original coat of John Hancock.
One of the most interesting things about old towns are the buildings. Historical architecture is always pleasing to the eye. There was a time when buildings were built to be beautiful, and there are plenty of these to see in Boston. You can just look from the outside for free or take tours of historical parts of town. Harvard, founded in 1636, has many historical buildings to see. Massachusetts Hall is the oldest surviving building and was built sometime between 1718 and 1720.
City Walk ❄️ #Snowstorm #Boston @periscopetv #noreaster https://t.co/p2xm30Rw76

— Suzi Berlin (@SuziBerlin) March 8, 2018