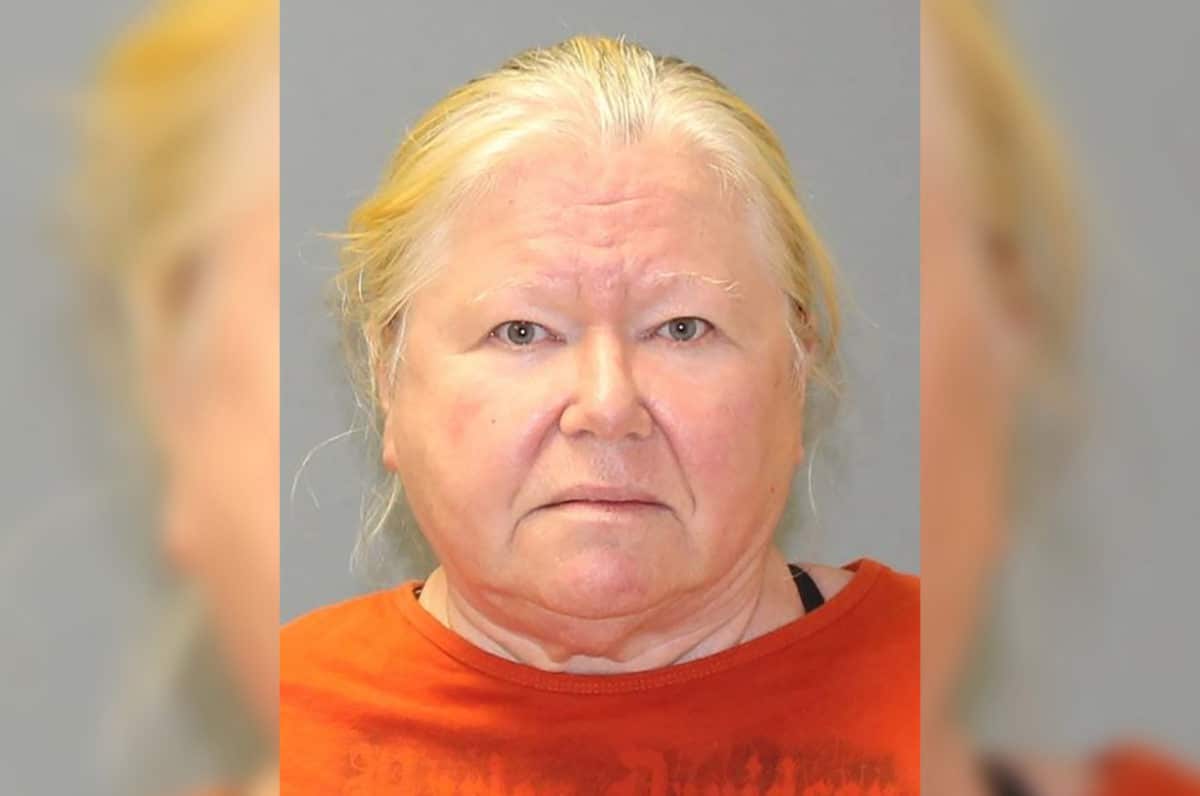 Donna Roberts animal cruelty: 

Shamong Township, NJ house of horrors leads to the discovery of 44 dead dogs in freezers and 130 living in filthy conditions at dog breeder's property. 
New Jersey State Police have arrested a 65 year old dog breeder after they found up to 44 dogs dead in freezers at her Shamong Township home. A further search of the property led to another 130 dogs living in 'deplorable' conditions.
Donna Roberts according to a release from NJ State Police & the Burlington County Health Department is facing a slew of charges, including animal cruelty afflicted on numerous breeds of dogs.
Upon entering the property, detectives and health officials were 'bombarded' by the noxious smell of animal feces and ammonia permeating the interior of the residence.
Abc7 reported the sight and smell of led to various respondents experiencing dizziness and nausea.
Detectives discovered 130 dogs living in squalor, as well as 44 deceased dogs that were packaged in plastic bags and stored in freezers throughout the residence.
It was determined that four of the dogs were in critical condition and had to be transported to an emergency veterinary clinic. The remaining dogs were evaluated and treated at the scene by animal shelter workers.
'Although the circumstances surrounding the demise of the 44 dogs that were discovered inside plastic bags in freezers remain under investigation, the deplorable and inhumane living conditions the rescued dogs were forced to endure is tragic,' New Jersey State Police Colonel Patrick Callahan said. 'Troopers take an oath to protect and safeguard life, including the lives and well-being of pets, which can be vulnerable to abuse.'
Donna Roberts animal cruelty: Dog breeder claims she forgot. 
Burlington County Prosecutor Scott Coffina said his office obtained a search warrant for Roberts' home after concerns were raised about the welfare of animals on the property following a recently adopted ordinance regarding the housing of animals.
Told Coffina, 'We are appalled by the horrendous conditions these dogs were subjected to, and as a result, I authorized charges against the property owner, Donna Roberts.'
Not immediately clear is how long the woman had been 'tending' to the animals and how she managed to mistreat the inordinate number of animals in her possession, seemingly un-noticed until her eventual demise.
A report via the nypost cited the dog breeder saying that the deceased dogs included puppies which had all been stillborn- with Roberts claiming she 'forgot about the dead animals' after putting them in baggies and storing them in her freezer seven years ago.
'I forgot all about them, they were in the cellar,' Roberts insisted. 'They were in a freezer, and that's what breeders do when dogs die. I forgot all about them. They were born dead and I didn't kill them. They're making a big deal out of nothing.'
Roberts said she and her boyfriend stored the animals to be sent to a veterinarian in Alabama to be autopsied, but claims the animal corpses in her basement simply slipped her mind.
Roberts said she raised a variety of breeds, including coonhounds, Labradors, Boston terrier mixes and Havanese, as well as poodles, boxers and West Highland white terriers.
Roberts was awaiting a pending court date where she would be formally arraigned.
The case is being prosecuted by the Burlington County Prosecutor's Office.
'Oh, most certainly,' Roberts said when asked if she plans to fight the charges. 'I didn't do anything wrong.'