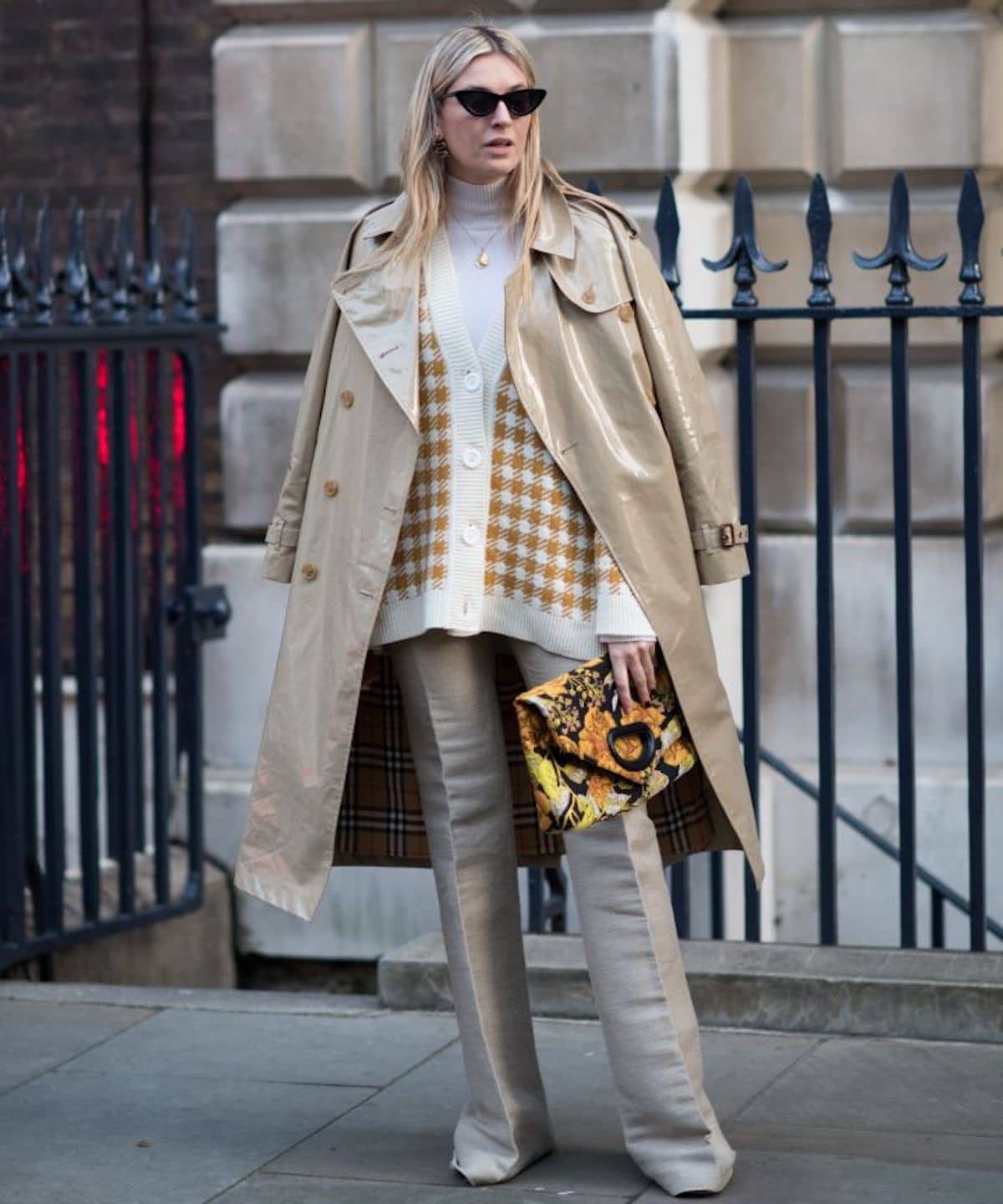 Rock street chic like your favorite fashion influencer: A go to guide how to put together a street chic ensemble, mixing shoes, accessories, versatile items, color and spunk.
Fashion can be an incredibly powerful tool of expressing yourself and your personality. The versatility revolving around it allows you to play with various elements and to create authentic looks that represent you.
Your style can say many things about you even before you have the chance of speaking to someone, and because we do live in a world where appearances matter, making sure yours is flawless is important. Street style looks are probably your daily go-to option if you don't work in an environment where you have strict dress code rules.
However, while you might want to keep your outfits casual and relaxed, it doesn't mean they shouldn't be creative, chic and inspired. If you are fascinated with what popular fashion gurus on social media present on the regular, why not follow their example yourself? Here's how you can rock and master street wear.
Start with the shoes
Your choice in footwear is more important than you think. In many situations, you can build up an entire look around a cool pair of shoes, so focusing on having the right options at your disposal is a must. When it comes to street style, sneakers and trainers are the best way to go, but if you feel like you want your ensembles to benefit from chicer vibes, oxford flats, loafers or even the occasional high heels can do the trick.
If you are going for more a more elegant shoe style, to maintain the relaxed vibes of any good street outfit, combine the shoes with oversized, baggy elements at the top. An oversized hoodie, with some colorful tights and a pair of stilettos is a perfect example of on-point street wear.
Invest in versatile items
The main elements you choose to wear are highly important for a composed, and visually appealing attire. This is why you need to have the right pieces in your wardrobe.
Investing a bit more money in a few items that come with versatility characteristics will be a wise choice to make. There are certain pieces that can be incorporated in numerous outfit combinations, and will come in handy when you are in a hurry and want to put together a great look effortlessly.
A few examples of multifunctional clothing elements would be a leather jacket (an item that any woman and man should possess), a pair of jeans that fit you perfectly, white tees, and a little black dress. These are only a few options, many more being available depending on your personal preferences as well.
Versatile elements will make getting dressed in a fashionable manner easy. Designers at Boutique 1 also discuss about the importance of having high-quality clothes in your closet. Quality is visible, and you won't be able to keep your street looks impeccable if what you are wearing is designed out of cheap, poorly qualitative materials, so pay attention to this aspect when you are shopping.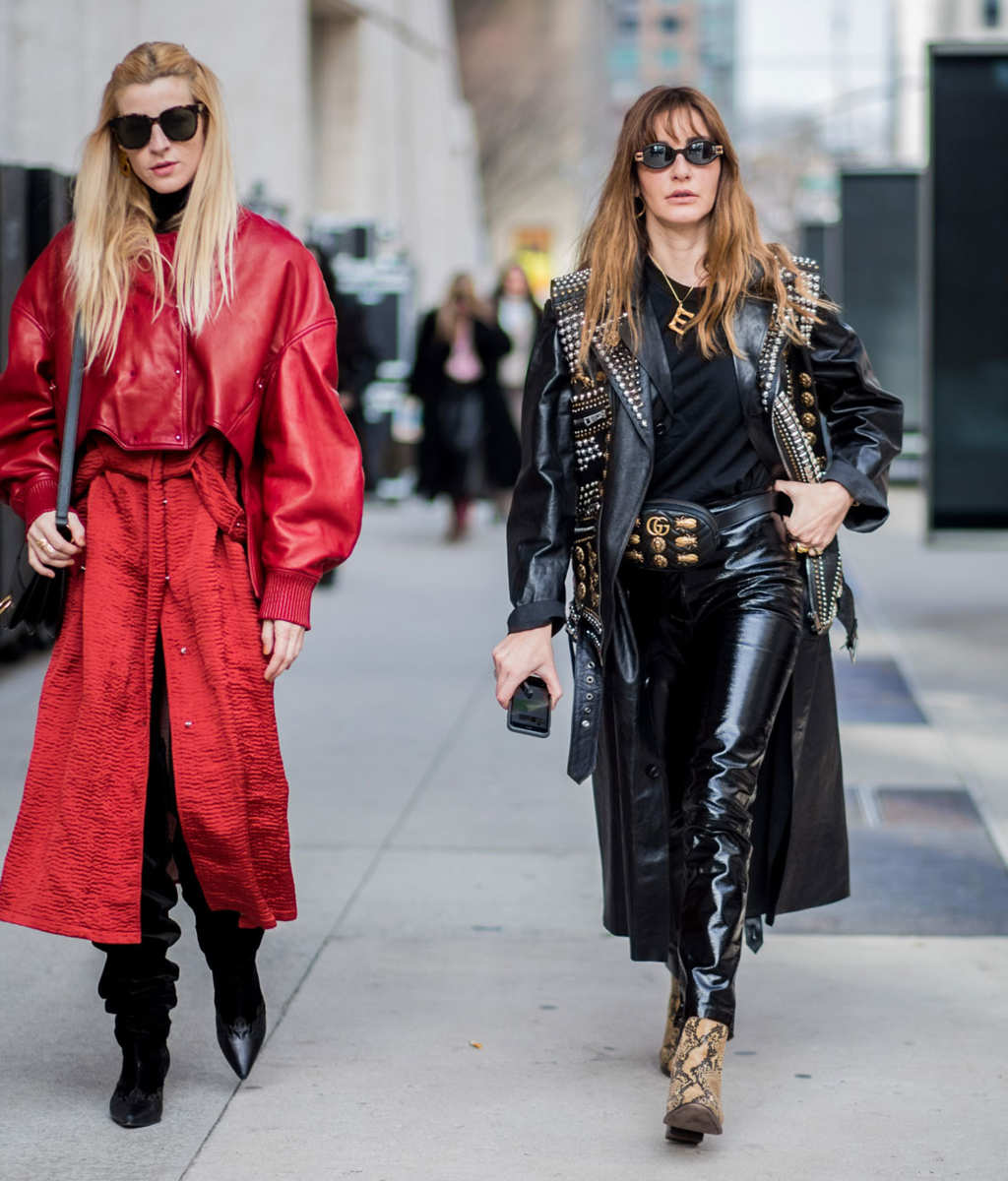 Sometimes you just need to "overdo it"
Simplicity is a safe option when you want to prevent a fashion disaster, but it won't give you the authenticity and fashion appeal you actually desire. As you have seen on the accounts of the majority of famous fashion influencers, the best looks consist of more than just a couple of elements.
Overdoing it means you need to use accessorizing to your aesthetical advantage. Often, putting on a few more jewelry pieces or more eye-catching accessories to a regular day to day outfit will boost your style and make your looks worthy of fashion magazine.
Don't be afraid to play around with oversized jewelry pieces, to saves and hats with statement belts and other items that will give a bit more uniqueness to your appearance. While it might take you some time until you can master the entire fashion accessorizing game, once you know how to incorporate the perfect finishing touches, your outfits will never look dull again.
Don't be afraid of strong colors
You might be tempted to go for the all black or monochromatic looks, considering that it's far easier to mix items together this way, but if you want your style to be contemporary and inspiring, you shouldn't be afraid of bold colors. Today's fashion isn't that strict in regards to mixing and matching certain color tones together, so you won't have to worry that the nuances chosen are crashing together.
Bright orange, electric pink, neons, dare to wear a strong palette of colors and your street style will instantly stand out. Regardless of seasons, dressing in a colorful manner is advised and you'll be able to see that recent fashion is all about colorful ensembles just by taking a look at an influencer's Instagram page. While all black outfits have their own appeal and purposes, switch to vibrant combinations from time to time you will not only look great, but your mood will also be lifted this way.
Make it your own!
Urban style might come with a few general ways of reaching impeccable looks, but in order for your style to truly reach its truest potential you need to make it your own. Think about something that can give your outfits a personal touch, authenticity and originality. Whether it's a style of sunglasses you chose to accessorize all of your outfit with, a hat you incorporate in many of your looks, or a unconventional way of wearing a certain clothing element, make urban fashion your own by allowing yourself to be playful with your outfits. Fashion is all about creativity, and street wear does allow you to make the most of yours.
With flawless aesthetics it's impossible for you not to feel a boost in your self-confidence. If you love fashion and want to maintain an appealing appearance on a daily basis, being aware of a few street style tips will be necessary.
These several pointers will allow you to rock street chic and upgrade your style to keep up with your favorite fashion influencers on social media. Excelling your street wear looks doesn't have to be complicated, you just need to keep yourself informed and aware of the latest trends.