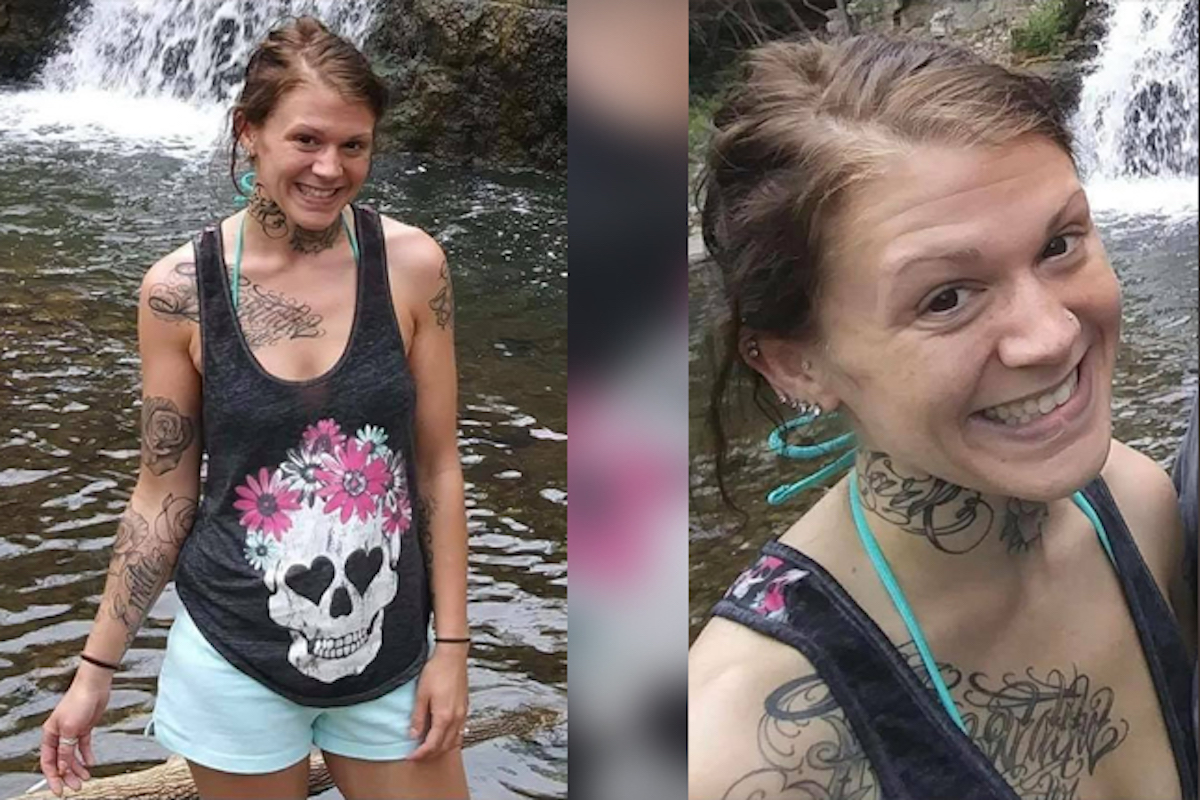 Kyra Boehning a missing Flora, Indiana woman is found dead near where a van she'd taken was located. Authorities suspect no foul play- cause of death not revealed. 
Authorities have identified a body found in Clinton County, Indiana as that of a missing 25 year old Flora woman.
Fox59 reported the remains of Kyra Boehning being found Tuesday just before 3pm on County Rd 500 East, just north of State Road 28.
Investigators said no foul play was revealed in the missing woman's death.
Boehning had been missing since Oct. 9 after she'd allegedly taken her fiance's minivan from their Flora residence.
WTHR reported her fiance, Mark Greene saying he saw her on home security video getting into his van and leaving. Greene said the couple had an argument the night before.
'I just don't know what could have possibly happened. She just disappeared,' said Greene.
The van was found the next morning on a railroad bed at 500 East and 0 North South in Clinton County. 
WISHTV reported Kyra's identification and other personal items last week being found locked inside the minivan. A search of the immediate area for the missing woman by Flora and Clinton County authorities at the time proved fruitless.
Her father, Les Thurston, said he didn't know why she would have been in the area.
'She has never had any connection to this. She doesn't have any friends from here. We don't understand how she could have been in such a remote, desolated place,' he said.
The coroner has not yet revealed Boehning's cause or manner of death.
Following news of Boehning's discovery, some commentators on social media wondered if the woman may have taken her own life- and if so, why? 
JUST IN: Coroner identified body found yesterday in Flora as 25 y/o Kyra Boehning. No foul play suspected. pic.twitter.com/356Fr9EIPe

— Lindsey Eaton (@LindseyEatoNews) October 17, 2018
Kyra boehning Funeral And Family https://t.co/BSD6MkpUZp

— Nancy C (@nrcharlesworth) October 18, 2018