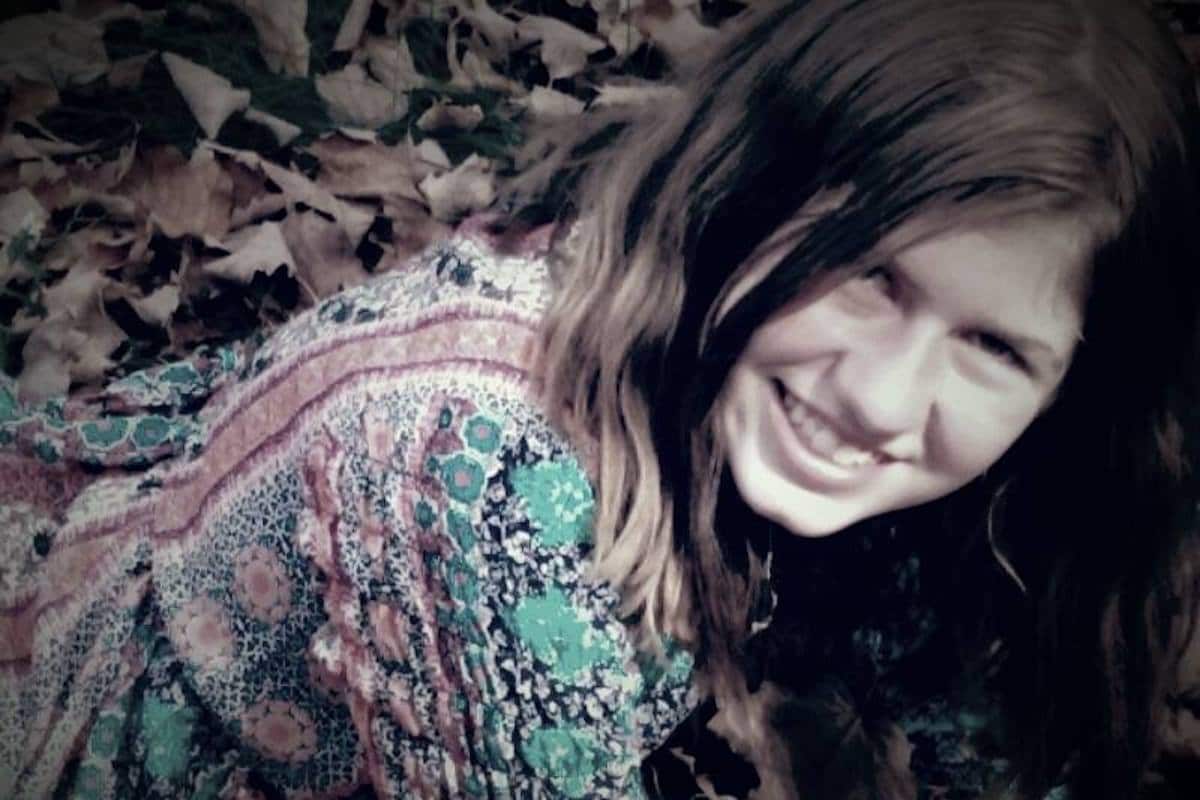 Jayme Closs missing: 

Authorities find two people dead at a Barron County, Wisconsin home along with the disappearance of a 13 year old girl considered endangered.
Barron County authorities have told of finding two adults dead at a local Wisconsin residence and a 13 year old teen girl reported missing and considered endangered.
The Leader Telegram reported Sheriff Chris Fitzgerald saying his office receiving a 911 call at 12:58 a.m. Monday morning- from a subject asking for help at 1268 U.S. 8 west of the city of Barron.
Barron is 80 miles northeast of Minneapolis.
Upon arriving at the residence- deputies made the macabre discovery of two deceased adults and the girl, Jayme Closs, missing. 
Come Monday afternoon WBAY cited Barron County Sheriff Chris Fitzgerald confirming the deceased adults being that of Closs's parents.
Records indicated Jayme's mother, 46-year-old Denise Closs, and her father, 56-year-old James Closs, being listed as residents of the home on Highway 8 where the bodies were found.
Fitzgerald said gunshots were involved, while stopping short of saying if that's what caused the deaths of the teen girl's parents.
Closs is described as 5 feet tall, 100 pounds, green eyes and blond or strawberry hair. Anyone with information about her possible whereabouts or anyone having contact with her is asked to contact the Barron County Sheriff's Office at 715-537-3106.
NCMEC ALERT 🚨

Early this morning, police received a 911 call from Jayme Closs' home in Barron, #Wisconsin. @bcsheriff arrived and discovered the bodies of Jayme's parents, but she was #MISSING. Police are extremely concerned for her well being and believe she is in danger. pic.twitter.com/tbpZ9pG8z7

— NCMEC (@MissingKids) October 15, 2018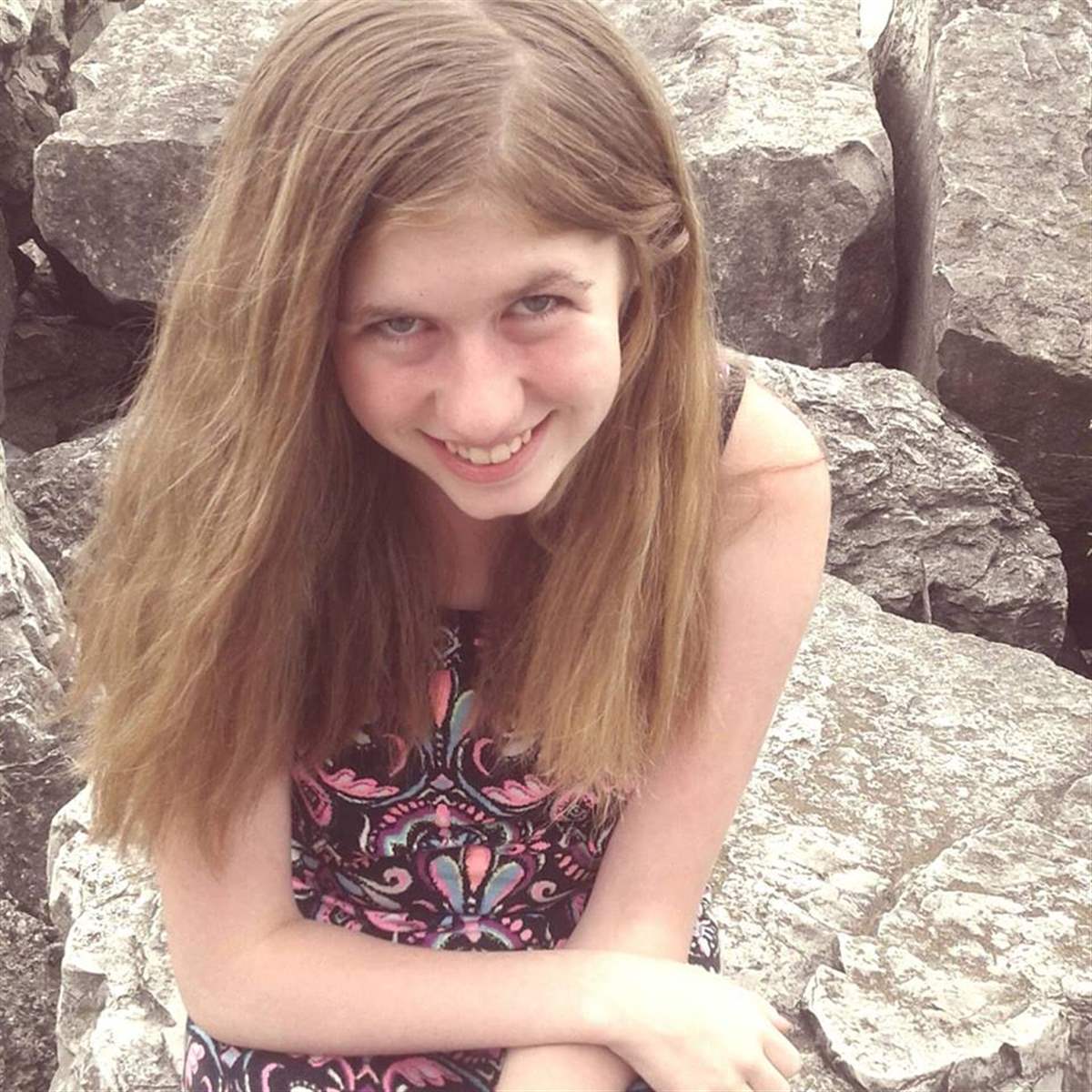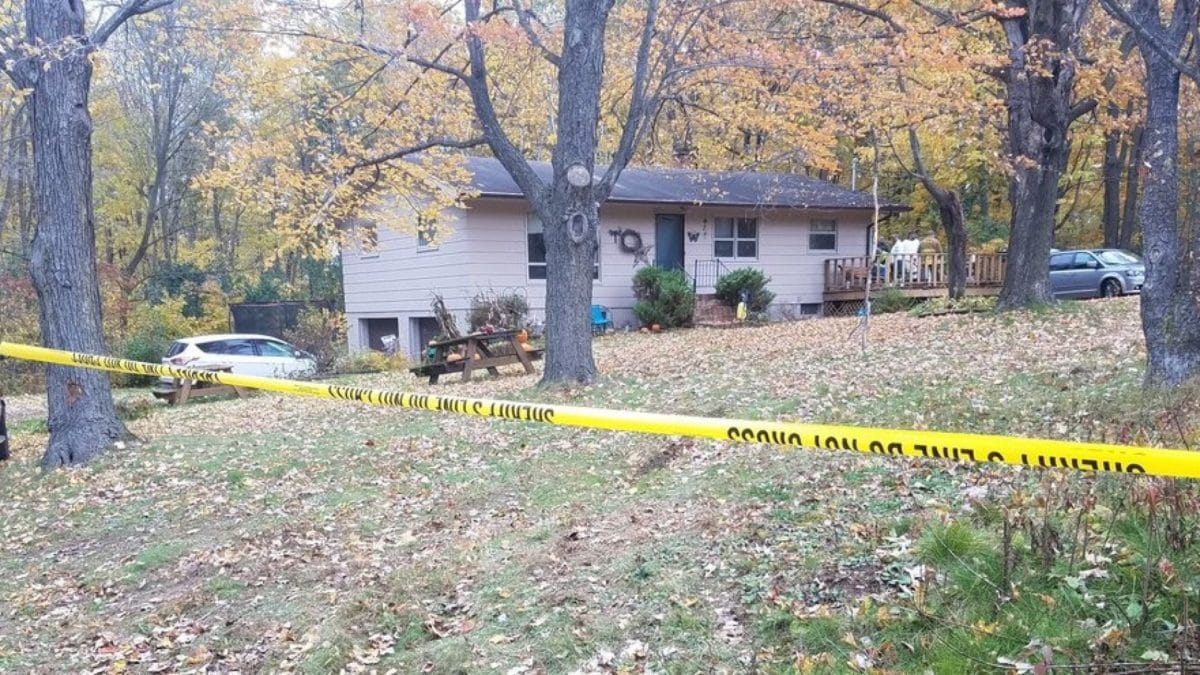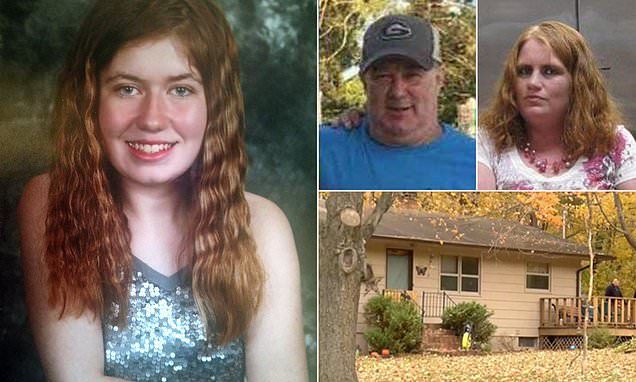 According to Jayme's Facebook age, the 13-year-old is a dancer, as well as a cross-country and track athlete.
Not immediately clear is how the two individuals came to die and the identity of the individual who initially called police – and their fate.
Fitzgerald during Monday afternoon statements said Jayme was not a suspect in her parents' deaths.
Authorities 'have no suspect or vehicle [information] at this time,' the sheriff said. 'Our main objective is to locate the 13-year-old.'
The FBI and National Center for Missing and Exploited Children are assisting in the investigation. Fitzgerald says the FBI technicians are specialized in missing children.
Officials stressed their belief that Jayme was in danger. Fitzgerald said an Amber Alert hadn't been issued because they have not identified a suspect.
Come Monday night, reports told of an individual saying that a girl resembling Jayme Closs was seen at a Sunflex gas station earlier that day in the alleged company of two Middle Eastern men, appearing to be in their thirties.
The men were described as being about 5ft 7in and 5ft 9in and weighing around 200 to 250 pounds. They both had beards. Authorities said they were well-dressed.
They were spotted driving a black Ford Explorer with the Wisconsin license plate tag of I60WER between 2 to 3pm.
The identities of the individuals was not known as authorities appeal to the public to come forward with further information as they continue to investigate.