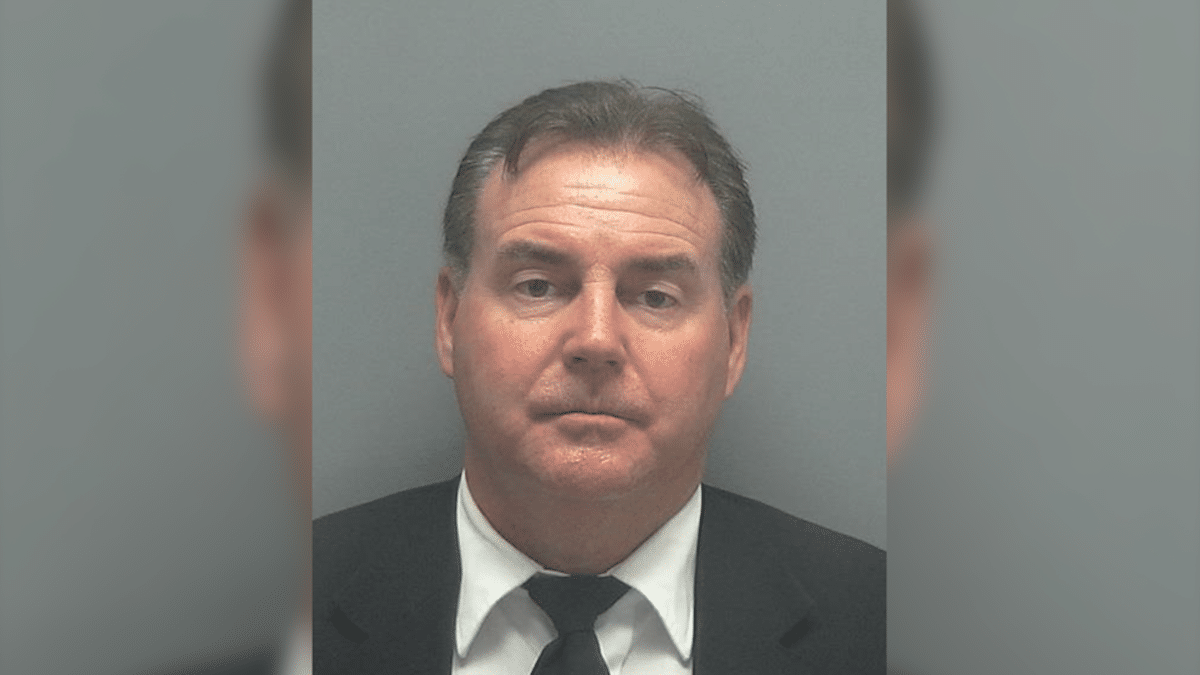 Brian Andrew Machtemes a Sun Country Airlines airline pilot arrested after bringing a loaded gun on his carry on luggage during Friday flight. 
An airline pilot has been arrested at a Florida airport after a loaded gun was found in his carry on suitcase, Friday night.
According to a Lee County Port Authority arrest report, Brian Andrew Machtemes, 54, was arrested when a TSA agent found the firearm in his carry-on suitcase as he went through security at Southwest Florida International Airport.
First Coast News reported a KEL-TEC .380 pistol being found in the second zipper pouch on the front of the suitcase. The weapon was loaded with six rounds.
The report noted the Sun Country Airlines pilot telling a Lee County Port Authority police officer that he had packed his own bag.
Machtemes revealed having a permit to carry the gun in Minnesota, while the weapon isn't valid in Florida.
Of note, the TSA allows unloaded firearms in locked containers only as checked baggage.
Upon his arrest, Machtemes declined to answer questions, instead demanding to speak to an attorney.
Sun Country Airlines, known as 'Minnesota's hometown airline,' began operations in 1983, according to its website.
'I can confirm he is a pilot for Sun Country,' said Kirsten Wenker, a spokeswoman for Sun Country Airlines, while adding: 'In the interest of respecting the privacy of and preserving the trust of all our employees, we do not comment or confirm details related to individual employee conduct or work performance.'
The incident led to Friday night's flight cancelled after the airline failing to find a replacement for the incarcerated airline pilot.
Not immediately understood is whether the pilot was aware that his gun breached Florida laws and why the man elected to bring a loaded weapon on board.
Also not clear is how long Machtemes had worked for his present employer and whether there had been previous incidents involving the flight personnel.
Machtemes remains in custody. Bail has been set at $5,000.
Don't miss out on the perfect excuse to head south and sink your toes in the sand or soak up the sun. Nonstop flights from Minneapolis and Nashville start as low as $39* one-way. You'll want to hurry though, they're only available for the next 48 hours! https://t.co/ccXUyIlFlk pic.twitter.com/CVj2P3dQFJ

— Sun Country Airlines (@SunCountryAir) October 24, 2018