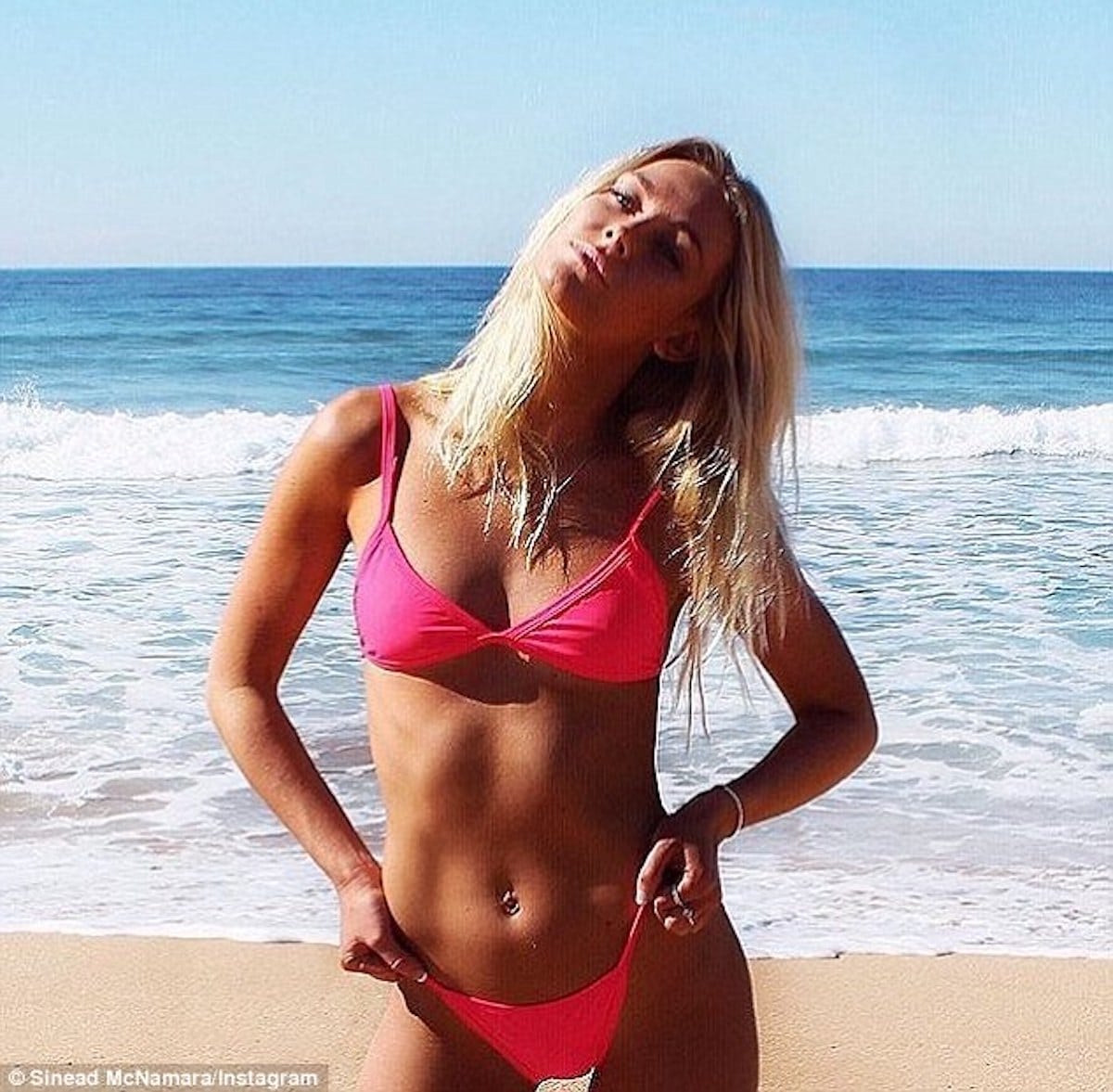 Sinead McNamara suicide? Did an Australian Instagram model kill her self a day before family reunion? Had been on assignment on Greek super yacht.
A popular Australian Instagram model has died after being found unconscious and twisted on a rope on a billionaire's yacht in Greece, according to reports.
Australian 20 year old, Sinead McNamara had been working on the six-story Mayan Queen IV, a yacht owned by Mexican mining magnate Alberto Baillères, 87, anchored off the Greek island of Kefalonia, at the time of her death Thursday evening reported the UK's Sun. Media reported McNamara being on 'assignment' for the last 4 months. 
It is unclear what type of work the model was doing.
Local media outlets in Greece say McNamara tried to commit suicide aboard the mega ship, citing anonymous sources. The cause of death hasn't been determined yet.
A person on the port noticed the woman at the back on the yacht tangled in rope at dawn Friday and called police. A doctor on board and port officials tried to save McNamara- only for the 20 year old model to die in a helicopter on route to an Athens hospital.
Of note, it was reported Baillères not being on board his ship at the time of the incident, having left on Tuesday from the super yacht.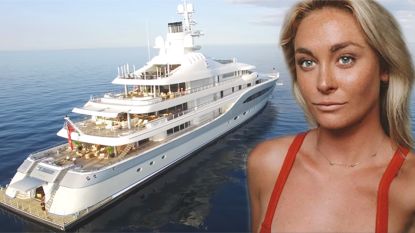 Sinead McNamara cryptic Instragram posts: 
McNamara's 'mystery death' follows the Instagram model chronicling her travels for her 22K plus followers while also promoting swimwear, underwear and skincare. Following her death, hundreds left their condolences on her last post, an image of iridescent blue waters in Greece.
'I have unfortunately received the worst news of my life, [Sinead] has passed away,' her brother, Jake McNamara, told The Australian.
Their older sister, Lauren, was due to meet McNamara in Greece, according to social media.
The 20 year old's death comes off the heels of her recently celebrating her 20th birthday.
'Happy birthday to the most amazing big sister I could ever ask for, 5 days till I get to see you!!! Excitement is an understatement,' McNamara posted on Facebook Aug. 26.
That post was in stark contrast to an earlier, cryptic message that appeared on McNamara's Instagram page.
'My head is all over the shop today,' she wrote, along with emojis of a volcano, a tornado and a needle with blood dripping from it.
Sharing an image of herself on a quad bike, she added: 'Take me back to this where my only worry was not cracking my skull open.'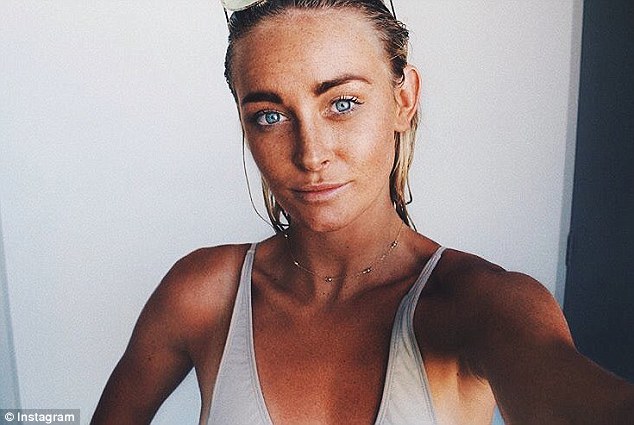 Sinead McNamara suicide days before family re-union?
McNamara, who hailed from Sydney, arrived in Greece in mid-June after traveling to Bermuda, Bali and the Whitsunday Islands in Australia. Her mother was heading to Greece on Sunday, according to the Sydney Morning Herald.
Of question is what happened in the 48 hours after the billionaire's departure from the super yacht, in the lead up to McNamara's death. The model it is understood was left alone with the ship's crew of 23- with Friday having been her last scheduled day of her four month contract before her planned re-union with family.
It remained unclear why McNamara would have wanted to have killed herself and whether drug use was apparent. Authorities have yet to say whether they suspect foul play or murder.
Authorities at the Port of Argostoli are due to provide an update on their investigation on Monday afternoon.