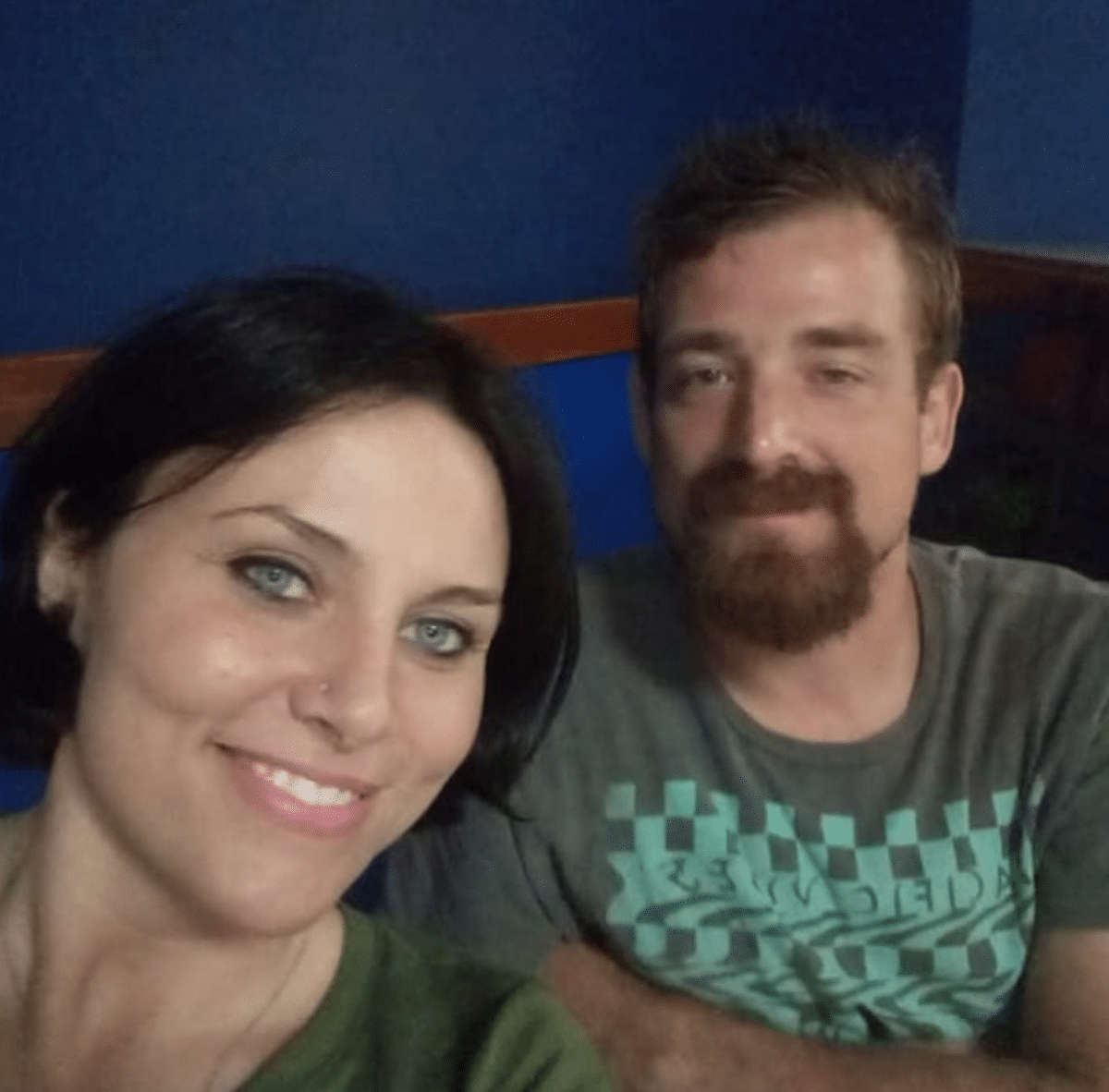 Body of missing Hartford County, Maryland woman, 

Melissa Lehew is found after the Good Samaritan sought to save the life of a fellow water swept driver. 
The body of a Good Samaritan who had sought to assist a water bogged down motorist only to find herself swept away by flood waters, Friday night has been found.
Come Monday just on 1pm, the 72 hour search for the missing Churchville, Maryland woman ended when the boyfriend of Melissa Anne Lehew, 34, found the swept away woman while searching a quarry close to where she'd vanished.
Cbslocalbaltimore reported Kyle Bowman, Lehew's boyfriend finding Lehew in a Hartford County quarry lake while on a kayak.
Explained Bowman, 'As soon as we were in the lake I saw her floating maybe a hundred yards off from where I put the kayak in from.' 
Adding, 'At least now we found her and we don't have to go diving in that lake. At least we recovered her at least.'
The discovery came a day after authorities called off search efforts on Sunday on account of rising waters. Rising waters led to the closure of 20 roads around the county. Eight roads remain shut down, some for an extended period for repairs come Monday.
Melissa Lehew gets out of boyfriend's SUV to help try save waterlogged driver:
Matters came to the fore while Lehew and Bowman had been driving in Bel Air, Friday, circa 6pm, when they came across another driver, Daniel Samis, 67, who was stranded in high waters along Route 136.
Lehew and Bowman used a rope when they attempted to rescue the stranded man, only for Lehew to fall twice into the rushing waters. The second time, she was swept away. 
Upon Lehew being pulled away, Bowman told of rushing to a nearby quarry in a bid to save the swept woman.
Told Bowman via Cbslocalbaltimore: 'I made my way over to (my girlfriend), and pulled her head up above the water so she could breathe,'
'She got to a telephone pole, and was holding on to that… and I was holding on to a tree or a bush, trying to pull her up. I just couldn't – I couldn't hold on – and she just got swept away.'
The discovery of Lehew's body Monday,  came two days after the bogged driver, whose life the couple had sought to save, died after his vehicle submerged.
WMAR2 reported Samis' body recovered early Saturday. The missing man was well regarded and had been a president and active member with the Knights of Columbus.
Samis was also described as a family man and devoted volunteer.
"I'm just glad we got a little bit of closure & that we found her." Lehew's boyfriend says he & her family are just beside themselves with grief. Melissa leaves behind 4 kids, parents & siblings. Her body was found 3 days after she was swept away trying to save a man @WMAR2News pic.twitter.com/S2YyGdyZtJ

— Abby Isaacs WMAR (@AbbyIsaacsNews) September 3, 2018
Volunteers help out in the search for Melissa Lehew, missing in Harford County since Friday night after being swept away trying valiantly to rescue a man stuck in his car during heavy flash flooding. @WMAR2News pic.twitter.com/tKlt3T1OVh

— Paul Jaffey (@PaulFromWMAR) September 3, 2018
Melissa Lehew recovering drug addict who'd found Christ:
The double tragedies follow a deluge of heavy rains in Maryland and Pennsylvania triggering flash flooding over the weekend, forcing authorities to rescue more than two dozen individuals in the area.
Responding to the discovery of Lehew's body, Mt. Zion Methodist pastor Brian Malcolm said, Lehew, a recovering drug addict and mother of four had recently found Christ and had been worshipping at Mt. Zion in recent months.
Told the pastor in a statement, 'She became a believer in Jesus, and her life just completely changed. 
'We saw her just absolutely turn a new leaf… he was so happy and full of life.'
Lehew's Facebook bio also states she is a 'sinner saved by the grace of God.'  
Her bio adds she is from Baltimore and resided in Darlington at the time of her passing.
Reflected Lehew's boyfriend, 'I just hope she's remembered as a great woman who would help anyone and just a really selfless person'.
I just ran into Melissa Lehew's boyfriend Kyle looking for her alone with a flashlight in area where she was swept away. It was heartbreaking. He sent me this pic of them & called her "selfless." Easy to see given the fact that she went to help someone else. pic.twitter.com/rkxoPUxfZu

— Evan Lambert (@EvanLambertTV) September 3, 2018