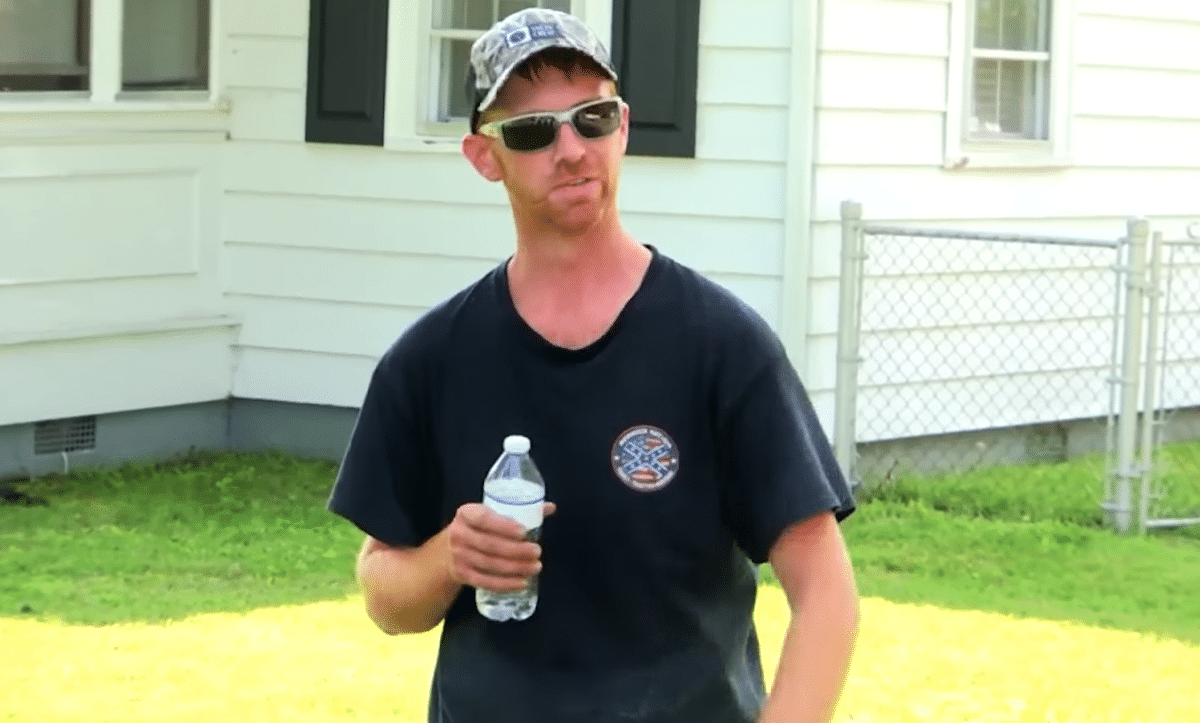 Henrico County, Virginia man, Bryan Tucker, erects electric fence 'to protect' his property from trespassing children. 
A Henrico County, Virginia man who erected an electronic fence around his property to keep students from entering his lawn has been ordered to take down the fence by local officials.
The order follows Bryan Tucker of Sandston, installing the fence on the day school returning, Tuesday after the resident had previously been forced to pick up litter and endure damage to his property as a result of school kids waiting at a nearby bus stop.
The town's order comes after neighbors complaining that Tucker's 'resolve' would lead to serious injury to children. Or at least the threat of it.
Told the chagrined resident via NBC12, 'We've been warning people for years,' 
'We called transportation and they refused to do anything about it. They said it was my responsibility if the kids get hurt on my land and that I need to tell them to get off my land and stay in the street. 
'I'm not in charge of other people's children.' 
Sandston, Henrico County, Virginia man, Bryan Tucker, going a bit too far, 'to protect' his property?
Tucker, who outraged neighbors with his fence, said he'd tried to use signs posted on his yard to warn people off before, but to no result. 
'Nothing stops people,' he told WTVR, claiming he picks up trash left behind every day. 
The fence was a controversial move with neighbors, who criticized the married man for putting their children in danger.
'The first day of school, really?' one neighbor told NBC. 
'C'mon now. It would have been different if it was a few days later or something.'  
'I touched it, I got a slight shock, it wasn't that great,' neighbor James Mehfoud told WTVR. 'I understand his concern. I just don't think he understood the neighbors' concern about their kids,'
Adding, 'One of them could touch it, fall into it, and get shocked.' 
Tucker was told he had violated a city ordinance and ordered to take the fence down after just a day, but said he would simply move it.  
Of note, Tucker's backdown comes not because of any potential danger it may pose to students and passersby, but rather after learning he placed the fence on county property, not his own land.
'I went ahead and moved it today because it was not in the right place,' he said.