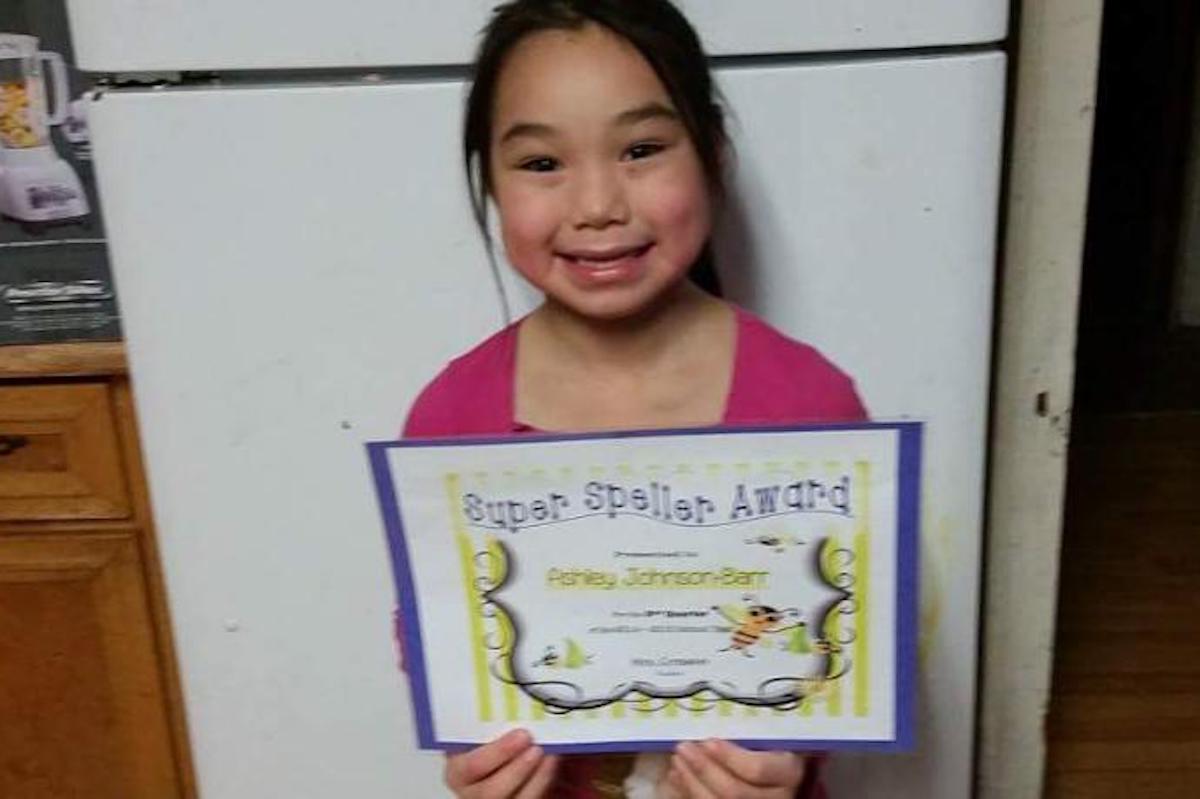 Ashley Johnson Barr a ten year old Alaska girl is found dead after going missing from 

a remote Inupiat Eskimo town of Kotzebue. Peter Wilson is arrested. 
A missing ten year old Alaska girl has been found dead, more than a week after she went missing from a remote Inupiat Eskimo town.
A press release from Alaska State Troopers described Ashley Johnson Barr's remains being found east of Kotzebue on Friday. 
Arrested in connection to the girl's disappearance was 41 year old man, Peter Wilson of Kotzebue.
FBI spokeswoman Staci Pellessier said Wilson is facing charges of making false statements to a federal agent.
Agents are working to 'process the scene' where the body was found, said Staci Feger-Pellessier, an FBI spokesperson, late Friday. She did not refer to the location of the body's discovery as a crime scene the Anchorage Daily News reported.
Ashley was last seen playing with friends at a local park September 6. 
She had been seen at Rainbow Park playground at 5:30 or 6 p.m.. She was reported missing after she failed to return home.
Her cellphone was later found a half mile from the playground, in the opposite direction of her home in the community of 3,100 people. 
The search included assistance from 17 FBI agents earlier this week.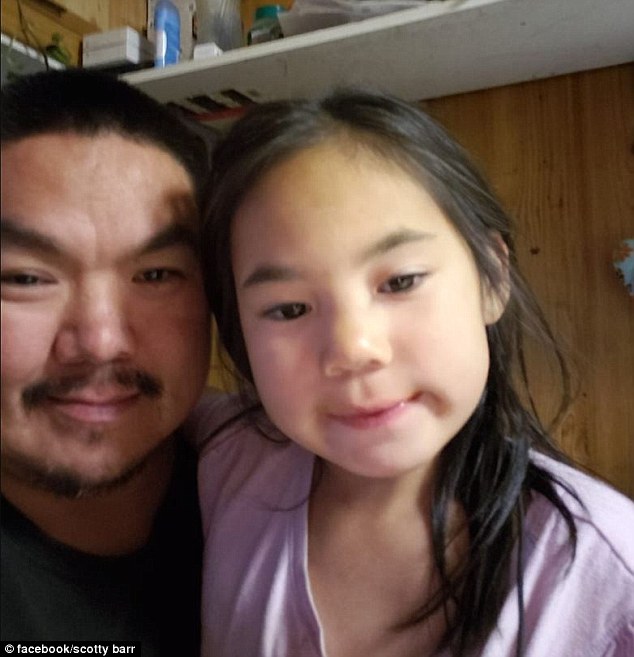 Ashley Johnson Barr disappearance raises questions in blighted community:
The macabre discovery follows the missing Inuit girl's father, Walter Scotty Barr pleading for her return on social media, writing: 'I'm broken without u here.' 
The father added his daughter was a 'very happy person' who 'always had a smile no matter what.'
Not immediately revealed was the nature of Ashley's death and how investigators came to arrest Wilson or how the ten year old girl was singled out.
Kotzebue, 26 miles north of the Arctic Circle and 550 miles northwest of Anchorage, is a regional hub for northwest Alaska villages.
The town is built on a 3-mile-long spit, and many there live a subsistence lifestyle far off the state's limited road system, with 26 miles of local gravel roads used by vehicles in warmer months and snowmobiles in winter.
The community has a chronically high unemployment rate, with the school district, state and local hospital among its major employers.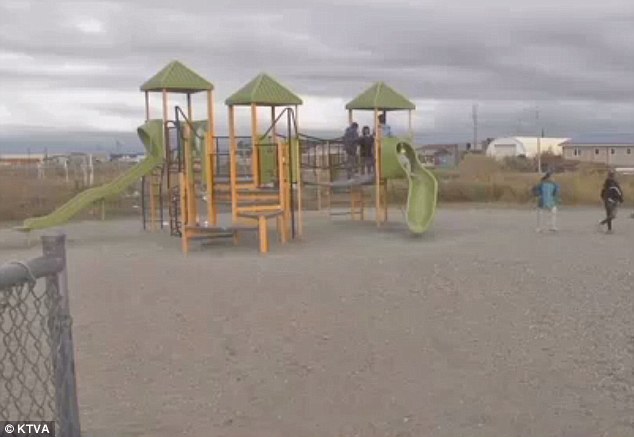 Ashley Johnson Barr remembered:
On Wednesday evening, dozens of locals gathered at Rainbow Park to pay homage to the missing girl, an honor student, KTUU reported.
The girl's father told KTUU TV in Kotzebue on Wednesday that he didn't know about the prayer gathering beforehand.
'It goes to show the love of the community and everyone who has helped,' he said.
Ashley liked playing basketball and went to church every week, Barr told the station. She loved to use her allowance to buy things for her friends, he said. She loved her niece and was 'willing to do anything for her.'
Troopers said the investigation continues. 'No additional information is available at this time; further updates will be provided as more details are available,' troopers said.