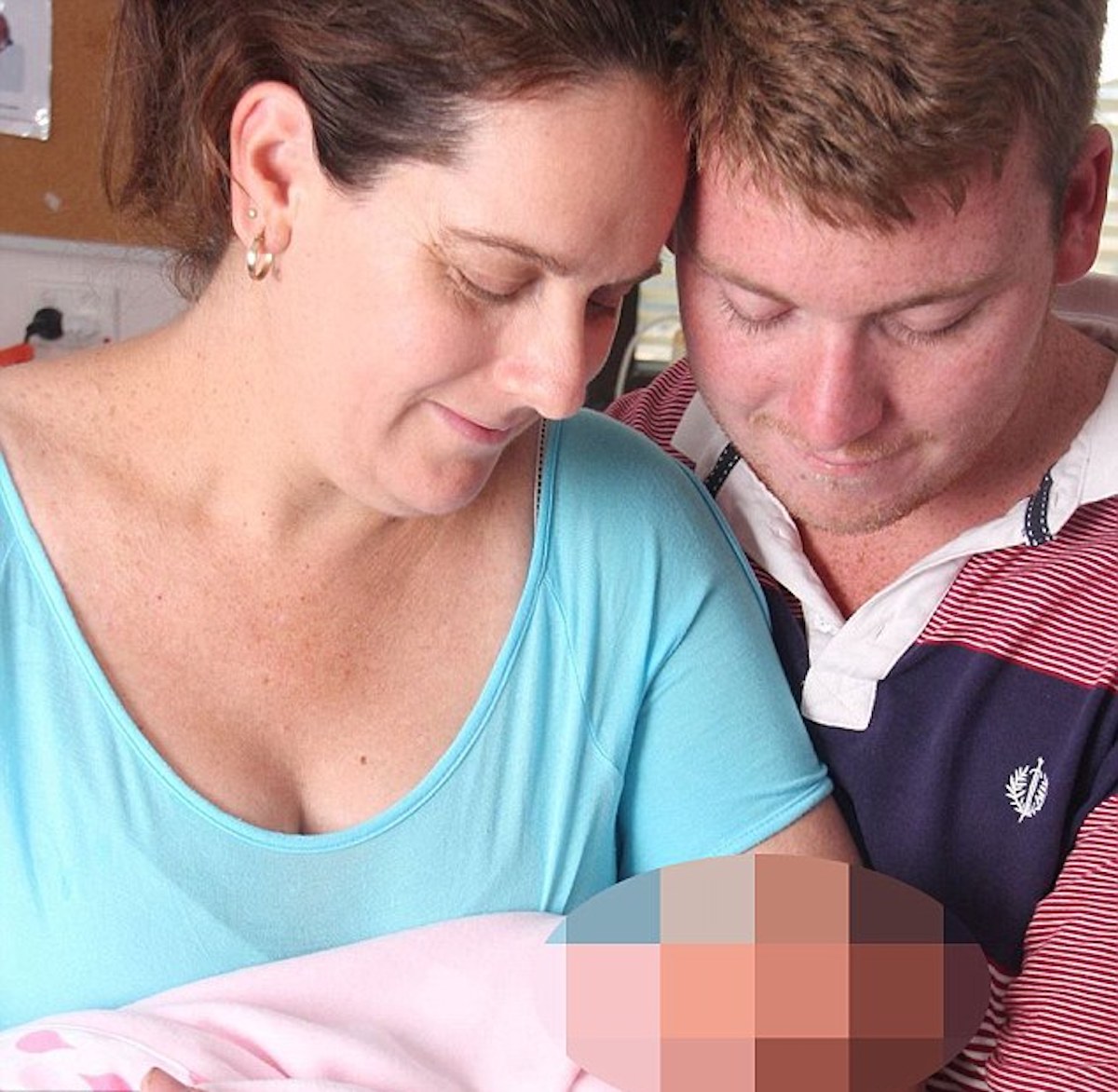 Bedford-Perth mass murders: Anthony Harvey murders his wife, Mara Quinn their three children along with grandmother after lawn mowing business failure.
A 24 year old Perth, Australia man has been charged with five counts of murder after a woman, her three daughters and their grandmother were found dead inside their Bedford house.
Found deceased was 47 year old wife, Mara Lee Quinn, the couple's three children, Charlotte, 3, two year old twins-Alice and Beatrix along with grandmother Beverly Quinn, 74.
Not immediately clear was how all five victims died and how long the bodies had been at the home prior to Sunday night's grim discovery. Nevertheless the sydney morning herald cited investigators saying the bodies being in the house at least six days.
Booked- was the children's father, Anthony Robert Harvey, the proprietor of a lawn mowing and landscaping business, 'Jim's Mowing,' which according to recent conversations the father had with a neighbor had been struggling financially. So defrayed were finances, Harvey communicated having to work even if he was ill- just to keep the business afloat.
Notice of the macabre scene followed Harvey surrendered himself at a regional WA police station in Karratha, hundreds of kilometers north of Perth, revealing the killing spree reported WA Today.
Come Monday, Anthony Harvey appeared in Perth Magistrates Court via videolink from Karratha, where he is currently being held in police custody.
A man has been charged with the murders of five members of the same family in Perth. @DamoNews #9News pic.twitter.com/eM25rHNiLV

— Nine News Queensland (@9NewsQueensland) September 10, 2018
Anthony Harvey Bedford, Perth family man: How severe were his financial issues? 
Harvey and his wife, also known as Mara Harvey were running the lawn mowing franchise in Morley, north east Perth after previously working for a Sino Steel Pilbara mine.
Neighbor, Richard Fairbrother described Harvey as slightly socially awkward and under pressure due to money troubles.
Told Fairbrother via The Australian, 'There was a couple of times he had been quite ill with the flu and he was having to get up and go to work anyway, he told me'. 
'He said there was no money coming in unless he was out there.'  
It remained unclear how dire business was and the family's finances and what debts and obligations there may have been and the servicing of.
In an ode as to the surreal nature of the crime scene, upon arriving at the macabre scene, first responders described the television still on.
Ms Harvey, who owned the property on Coode Street, in the city's north-east, has been described as 'unlucky in love', and her husband Anthony Harvey was 18 years her junior.
The couple lived together in the small brick house, and had daughter Charlotte a year after Harvey proposed in 2014.
Located on a large corner block in the city's north-east, Ms Harvey bought the modest three-bedroom brick-and-tile home in 2008.
Both had worked for a Sino Steel Pilbara mine, before Harvey then started his own business using income generated from the sales of some of Ms Harvey's properties.
According to their business website, Harvey previously worked as a fly-in fly-out worker doing cleaning and grounds maintenance.
FAMILY STATEMENT: The family of Mara, Charlotte, Alice & Beatrix Harvey & Beverley Quinn have released a state saying: 'This world is a sadder place with the loss of these five beautiful people but Heaven has gained five new angels.' pic.twitter.com/h95a2YziHc

— Perth LIVE 6PR (@PerthLive6PR) September 10, 2018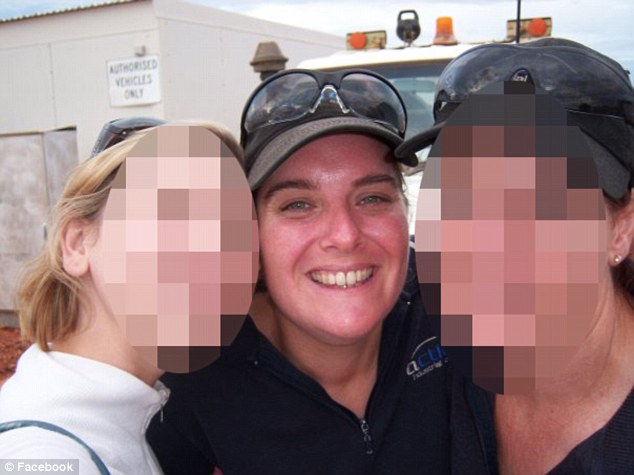 Mara Lee Harvey: 'Unlucky in love'.
Desrae Cambos told PerthNow the family, which seemed close-knit, had lived at the house for about four years.
Cambos said she had assumed the family had gone away on holiday because she had not seen the father's ute parked in the driveway since last week.
Speaking of the deceased wife, a friend of Mara Harvey said she'd been unlucky in love.
'She was pretty unlucky in love before she met him,' the friend told via WA Today.
'So [when she met Mr Harvey] it was like "Yay, now she gets to start a family".' 
Rebecca Della, who lived next door with her partner Richard, told Daily Mail Australia there was no sign of anything wrong.
'Even the week before they seemed happy and cheerful, I never heard them have any fights,' she said. 
'They were quiet except for their kids always playing in the backyard, we never expected anything was wrong.' 
Ms Della said Richard went over to the house a few times to see Harvey and they seemed happy. 
'I guess it's always the ones you least expect.' 
She wondered if Harvey's landscaping business had fallen on hard times and caused him stress he was bottling up. 
Three kids, mother, grandmother killed in #Bedford suspected mass murder https://t.co/OsuDg8U6Kd pic.twitter.com/k5xuglbZnU

— ABC Perth (@abcperth) September 9, 2018
Anthony Harvey and Mara Lee Harvey seemed like a well adjusted family said neighbors: 
Another neighbor, Doug Robertson, said the family was quiet and kept to themselves.  
'We're all shocked, no one thought something like this would happen with them.' 
Kimberly Shackelton said the area was a safe close-knit neighborhood where you would never expect violence.
Told the neighbor, 'They were just a normal, everyday family,'
'You'd think with something like this there would be warning signs but they were so quiet and seemed happy.
'You'd never see them fight or shout at each other, just those lovely kids playing and running around the front yelling "daddy" as he left for work.
'Those poor kids, they never got to have a life.'   
Horrific. Police say the bodies in the Bedford tragedy went undiscovered for 6 days. Mara and her 3 kids allegedly killed last Monday. Mara's mum, Tuesday. @7NewsPerth @7NewsSydney @7NewsMelbourne pic.twitter.com/DmUkbu2mli

— Amelia Broun (@ameliabroun7) September 10, 2018
Australia 'murders': Man charged after five members of same family found dead at house in Perth https://t.co/4GG2gtoAwc pic.twitter.com/3CvqjfHAgJ

— Security Central UK (@securityctrl) September 10, 2018
Spate of mass killings in Australia's Western Australia: Still the lucky country?
Come Monday, homicide detectives and specialist forensic police continued to comb the home for evidence and clues as to what happened following Sunday's macabre discovery.
'Depending on the size of that crime scene that will take a period of time, and it could be a number of days,' Assistant Commissioner Metropolitan Region Paul Steel said in a press statement. 
Adding, 'It is a tragic thing when incidents like this occur. It does send a ripple through the community of Western Australia.'  
So horrific was the scene,  that a police chaplain was called in to support investigators, particularly the two officers initially sent to the house to check Anthony Harvey's murder claims.
The tragedy comes after a 19-year-old man, Teancum Vernon Petersen-Croft was charged with murdering an eight-year-old boy, a 15-year-old girl and their mother at nearby Ellenbrook in July.
In July, four children and three adults were found dead at a Western Australia property in Osmington, in Australia's worst mass shooting since the 1996 Port Arthur massacre.
The bodies of Peter Miles, 61, his 58-year-old wife Cynda, their daughter Katrina, 35, and her four autistic children with estranged partner Aaron Cockman – Taye, 13, Rylan, 12, Arye, 10, and Kadyn Cockman, 8 – were found at the Miles residence.
Three firearms were located at the scene belonging to grandfather Peter Miles.