What led to

Teancum Vernon Petersen-Crofts, an Ellenbrook, Perth, West Australian teen murdering his mother, brother and sister with scissors? 
A Perth, Australia teen has been charged with three counts of homicide after purportedly stabbing his mother and his younger brother and sister at their Ellenbrook residence in Western Australia.
Arrested and since sent to a psychiatric facility was 19 year old local teen, Teancum Vernon Petersen-Crofts. The Ellenbrook triple homicide follows earlier reports the teen was related to his victims.
The victims according to social media were reported as being mother, Michelle Petersen, 48, and the murdered woman's daughter Bella Petersen, 15 and her son Rua Petersen, 8.
News.com.au reported the 19 year old man breaking down in apparent psychotic episode as he appeared in court Monday without a lawyer.
'He's a criminal,' Petersen-Crofts told the court, speaking of an unknown person.
Adding, 'He went to take me out bush. He did it. He came back from my family. 
'I needed to because mama is with me… I was painting a picture of Jesus and stayed there for two months. He punched me so hard in the head. So hard.
'I left because I was that scared he was going to kill me. Mama told me to save myself.'
While later adding, 'I was painting a picture of Jesus' and 'Mamma told me to save myself'.
According to records, the home where the fatalities occurred is part of the state government's public housing.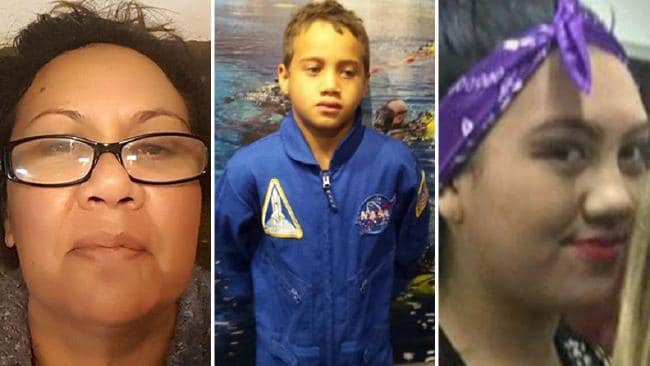 A teenager has been charged over the horrific murders of a mother and her two children in Perth.
https://t.co/iNdY8JnFxU#7News pic.twitter.com/A6bQqpBvpn

— 7 News Melbourne (@7NewsMelbourne) July 16, 2018
Teancum Vernon Petersen-Crofts walks to nearby 7-Eleven store to report crime:
Police said the 'bloody crime scene' was the worst they had seen after making the grim discovery at the family's Brixton Crescent, Ellenbrook house, about 30 minutes' drive northeast of the Perth CBD.
As they opened the door, officers saw a boy, 8, and his mother, 48, dead inside, while the boy's sister, 15, was in the backyard suffering from critical injuries.
An ambulance was called to the scene but the injured teenager died on the way to Royal Perth Hospital.
Police officers are also understood to have found a large pair of scissors about 30 metres from the house.
The 19-year-old suspect was arrested, taken into custody and questioned before being charged.
Not understood is what motivated the teen slaughtering' his mother, brother and sister and whether the murders were the result of a domestic incident earlier that evening or the result of ongoing pent up rage and if so, why? 
Following the killing spree, the assailant is said to have walked to a nearby 7-Eleven store, about a kilometer away in the early hours of Sunday morning and asked the shop attendant to call 000.
Upon cops arrived at the store, the teen led police to the house where the bodies were discovered. The teen was observed not having any injuries.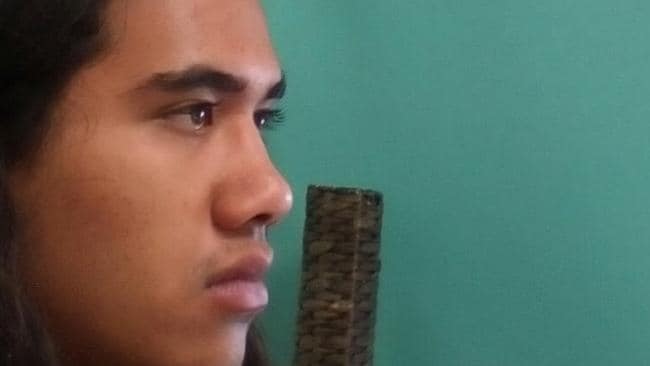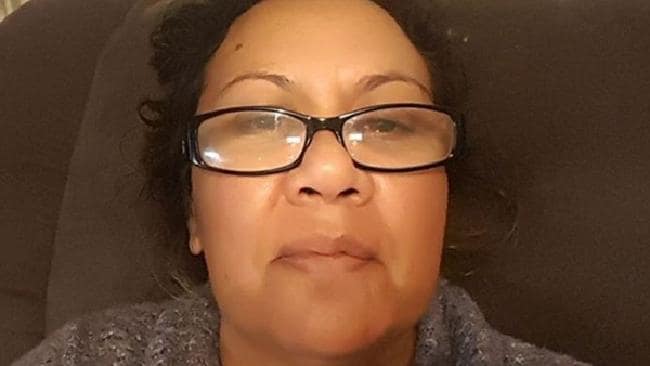 Michelle Petersen: 'She had such a hard life, she used to be an alcoholic…'
On a fundraising page to raise money for the family's remaining children, a friend wrote that the deceased mother was 'kind, happy and loved her kids, all of them unconditionally'.
'At times in her life she was rough.' she wrote. 'She was flawed, but we all are. No-one is perfect and [she] tried. She was always good to me, always supported me, always made me feel like a better person.'
Adding, 'Please share this post, ask your friends to donate to. Let's give Shelly, Bella and Rua a wonderful send off.' 
The friend, Toni Ata said Michelle Petersen 'was doing so awesome' last time she saw her.
While noting, 'Michelle had such a hard life,'
"She lost two babies years ago when they were babies too: sudden infant death syndrome. And she was an alcoholic for a really long time.'
'I always thought if I lost two babies, I'd be an alcoholic too. Last time I saw her she had been sober for ages.'
'Rua was the "light of [Ms Petersen's] life", reiterated Ata.
Adding, 'She just loved him,'
'It's so sad that he's gone too; [he was] such a cute little boy.'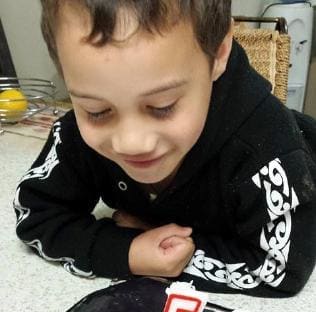 Teancum Vernon Petersen-Crofts front yard outburst two days earlier:
A man who lives in a neighboring street told ABC he was woken by screaming and yelling about 1am.
'I just heard a lot of screaming and yelling and a bit of fighting, and the cops flew past here and headed up this way,' local resident, Matthew Shreck said.
'It was real loud yelling and screaming. It sounded pretty bad. It sounded like a man.'
The incident comes two days after neighbors called police who reportedly saw a man 'aggressively waving a length of wood' in the front yard, Nine News reported.
Peterson-Crofts appeared before Midland Magistrates Court on Monday to face three murder charges today.
He will face Stirling Gardens Magistrates Court next week.
Three people are dead and a teenager is in custody as a Perth community grapples with the news their suburb is now home to a triple murder. @GenoveseMichael is #LIVE. #9News pic.twitter.com/ujsaao2LnJ

— Nine News Australia (@9NewsAUS) July 15, 2018