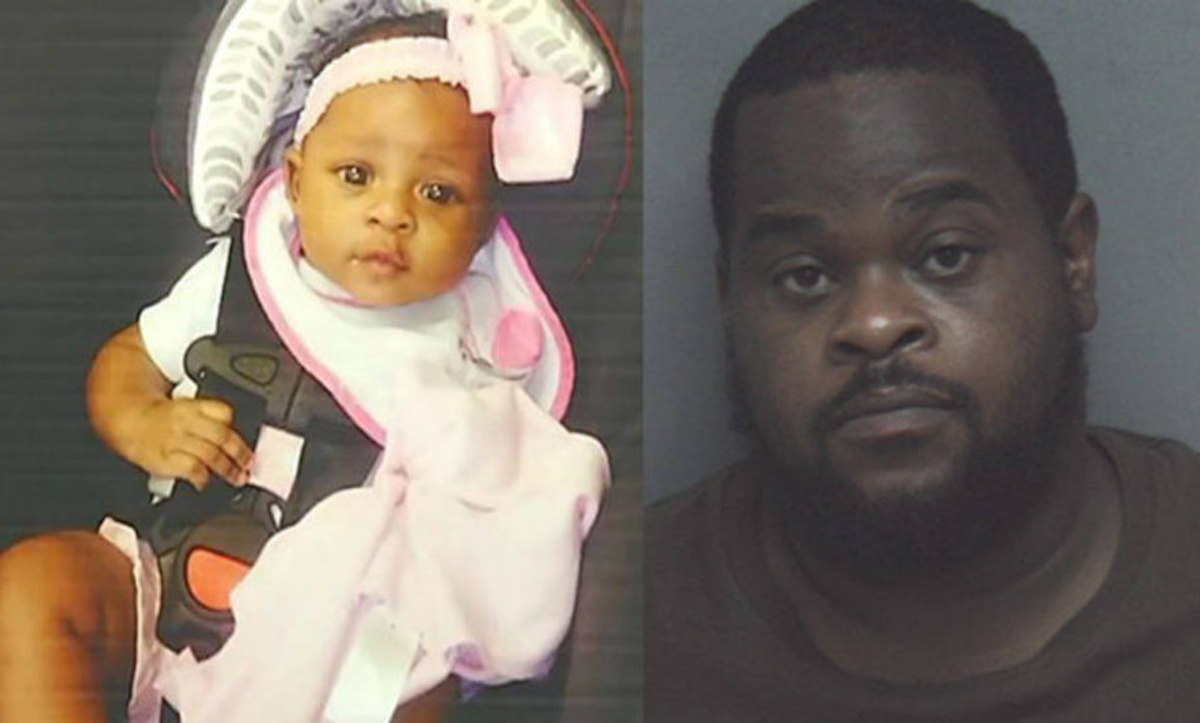 Andrew Christopher Terry is arrested in relation to the abduction and probably murder of missing 

Roanoke, Virginia three month old baby girl, Arieanna Day. 
Virginia authorities arrested a man in Blacksburg in connection to the alleged abduction of a three year old baby girl.
The Montgomery County Sheriff's Office in a press release confirmed that Andrew Christopher Terry, 31, was arrested Wednesday night at around 9:15 p.m., in connection with the disappearance of 3-month-old, Roanoke infant, Arieanna Day. Terry is being held without bond on a felony charge of illegal disposal of a body.
NBC10 reported numerous officers and rescue crew workers at the North Fork Baptist Church on Jenelle Road Wednesday night, along with search and rescue boats. It's unclear whether the infant's body has been found yet.
Arieanna Day abducted:
Terry's arrest follows the child's  family claiming the three month old being abducted from her bed in the middle of the night at the family's Roanoke residence. 
Arieanna's mother, Sophia Bryant told police she put her baby to bed around 10pm Tuesday, and that when she returned an hour later the infant was gone.
Roanoke police who responded to reports of the alleged abduction said there were no signs of forced entry or that the child was taken by force. The residence was not locked at the time.
Told Police Chief Tim Jones during a Wednesday press conference, 'This circumstance is unusual.
'Someone out there knows what happened to this child. I am very concerned about the child's life.'
Jones said Arieanna's father arrived at the home shortly after the abduction was reported and said he did not have her.
Five other children were in the house at the time of Arieanna's disappearance, but the infant was the only one taken. 
Neighbors say they saw a suspicious black vehicle at the home around the same time as the alleged abduction. 
The baby's grandmother Sophia Bryant told WFXR: 'I want justice. I want the baby found.'
Adding, 'This is very painful for me, because I don't know if she's living. I don't know where she's at. 
'We suspect who may have took the baby, but we really don't know.'  
RT #ArieannaDay disappeared from her home in #Roanoke #Virginia on September 11, 2018 #FindArieanna #VA Possibly Abducted! Anyone with information, please contact the Roanoke Police Department at 540.853.5959 pic.twitter.com/zP35tqndt3

— Locate The Missing (@MissingCases) September 13, 2018
Andrew Christopher Terry motive and connection?
Arieanna was last seen wearing a pink onesie and pink socks, according to police spokeswoman Caitlyn Cline.
An Amber Alert hadn't been issued following Arieanna's disappearance with police saying they did not have a description of a suspect or suspect vehicle. 
To date it remains unclear whether Terry is related to child and what led to the man allegedly abducting the baby and the manner of her presumed death….
31-year-old Andrew Christopher Terry of Roanoke was last night at 9:16 p.m. He is being held in the Montgomery County Jail without bond. This is an on-going criminal investigation. All according to Montgomery County Sheriff's Dept.

— Cynthia Beasley (@CynthiaABC13) September 13, 2018