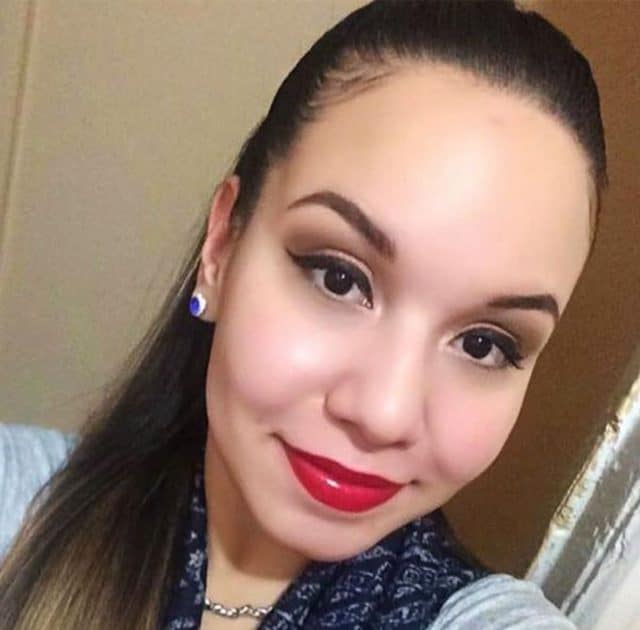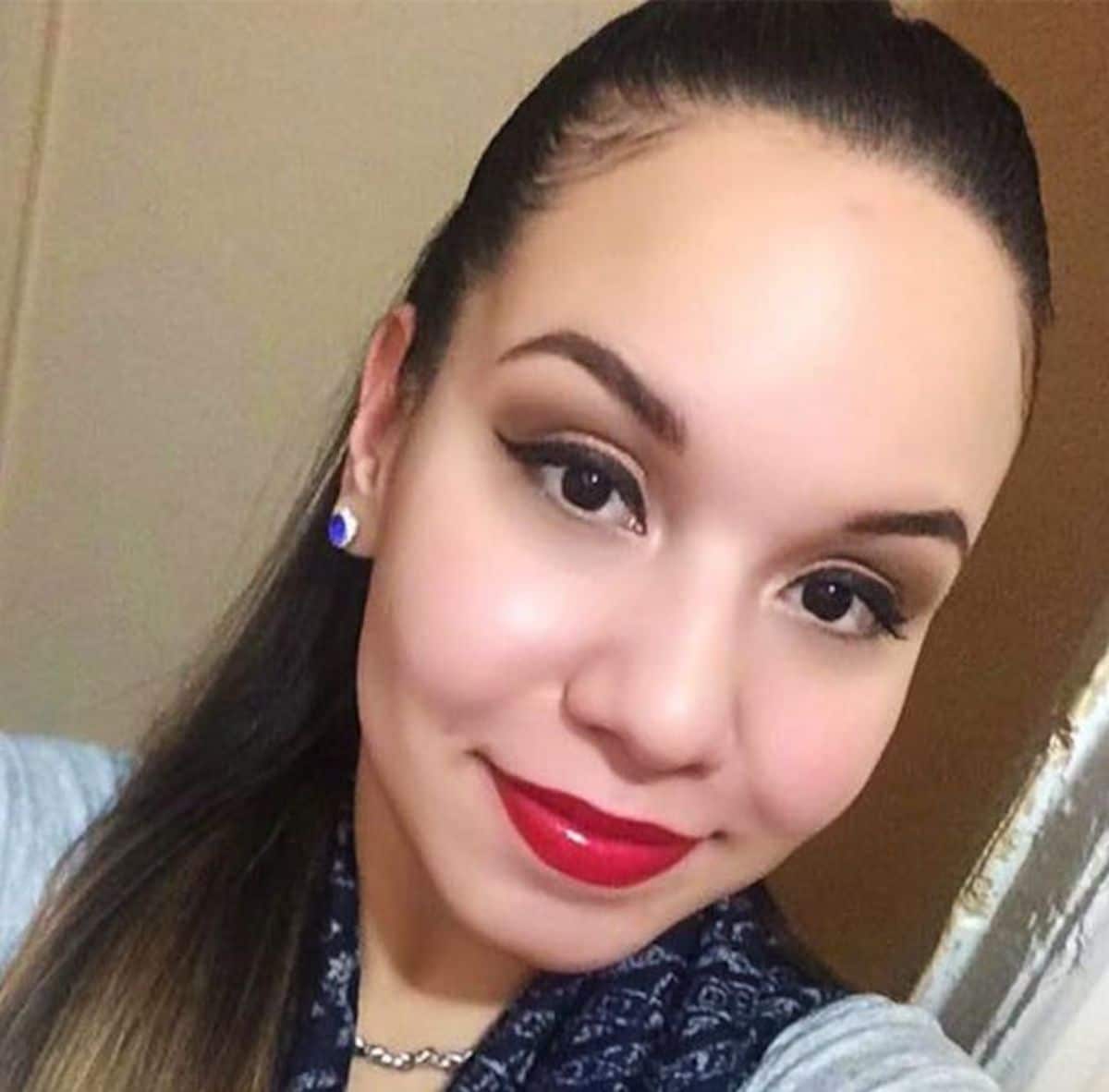 Bronx couple, Ciara Martinez and Daquan Wheeler are arrested in the murder and dismemberment of 'best friend,' Lisa Marie Velasquez following domestic incident. 
Cops have arrested a Bronx couple after pieces of a woman's body were found inside several plastic bags through the course of the week.
Facing an assortment of charges in the death of 25 year old Hunts Point woman, Lisa Marie Velasquez were the victim's 'friends': Daquan Wheeler, 31 and Ciara Martinez, 30.
Abc7ny reported human remains belonging to Velasquz inside two bags Friday in Corona Park and then again on Tuesday in two more bags. The second batch of bags were discovered by a child after washing ashore in Barretto Point Park.
An autopsy determined the victim suffering multiple blunt impact injuries to the head with skull fractures. Velasquez's death was ruled a homicide.
Daquan Wheeler, 31, was arrested in Vel­asquez's death, on charges of murder, concealment of a corpse and tampering with evidence.

Ciara Martinez, 30, was arrested for allegedly helping to conceal the body and hindering prosecution. pic.twitter.com/Mys7SH5Owe

— JS JavaScript PBN (@bodyXpolitic) August 30, 2018
Lisa Marie Velasquez caught in the crosshairs of a domestic incident:
According to investigators, the alleged murder took place on August 21 after Martinez called her 'best friend,' and told her she was having trouble with her boyfriend, Wheeler.
'The last thing my mother remembers is her coming, grabbing her bag and being in a rush, saying that she had to go help a friend that was in danger, and she ran out of the house,' said Jacqueline Perez, the victim's aunt via abc7ny.
When Velasquez arrived at the couple's house on Longfellow Avenue in the Longwood section, Martinez and Wheeler were in the middle of a domestic dispute.
Wheeler left the house, and both women called the police. Officers arrived to take a domestic violence complaint and then left. Police said the officers who responded did nothing wrong and could not have prevented Velasquez's death.
At some point, Wheeler returned, and detectives said they believe he took a hammer and hit Velazquez twice in the head, which killed her.
Martinez then assisted Wheeler in chopping up and disposing of the body, cops said. A machete and meat cleaver were used to dismember the body. Those weapons have not been recovered.
Martinez told detectives that Wheeler threatened to kill her and their child if she did not help dispose of the body parts.
Wheeler, on the other hand, told detectives that when he returned to his home, Velazquez's body was already mutilated and bagged.
The nypost cited police sources saying Wheeler was 'enraged' Velasquez had called 911 on him because he had been fighting with Martinez. Wheeler may have been tempered by the fact that he had only been released on parole the year before and may have faced legal infractions and a possible return to jail.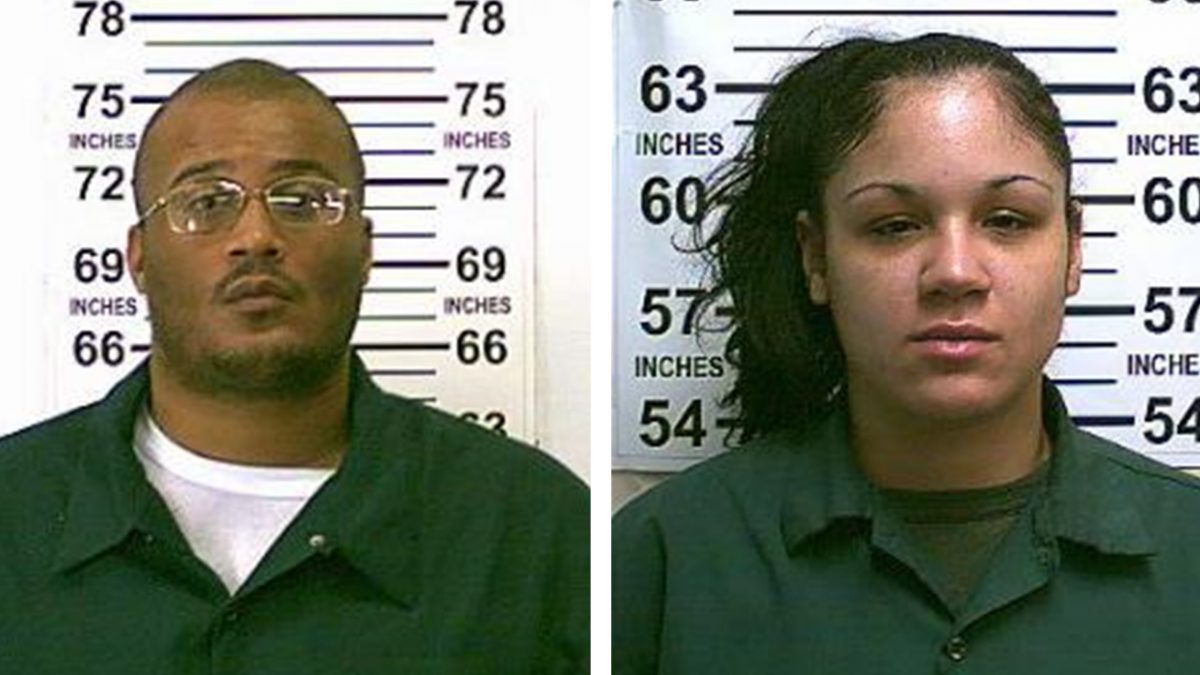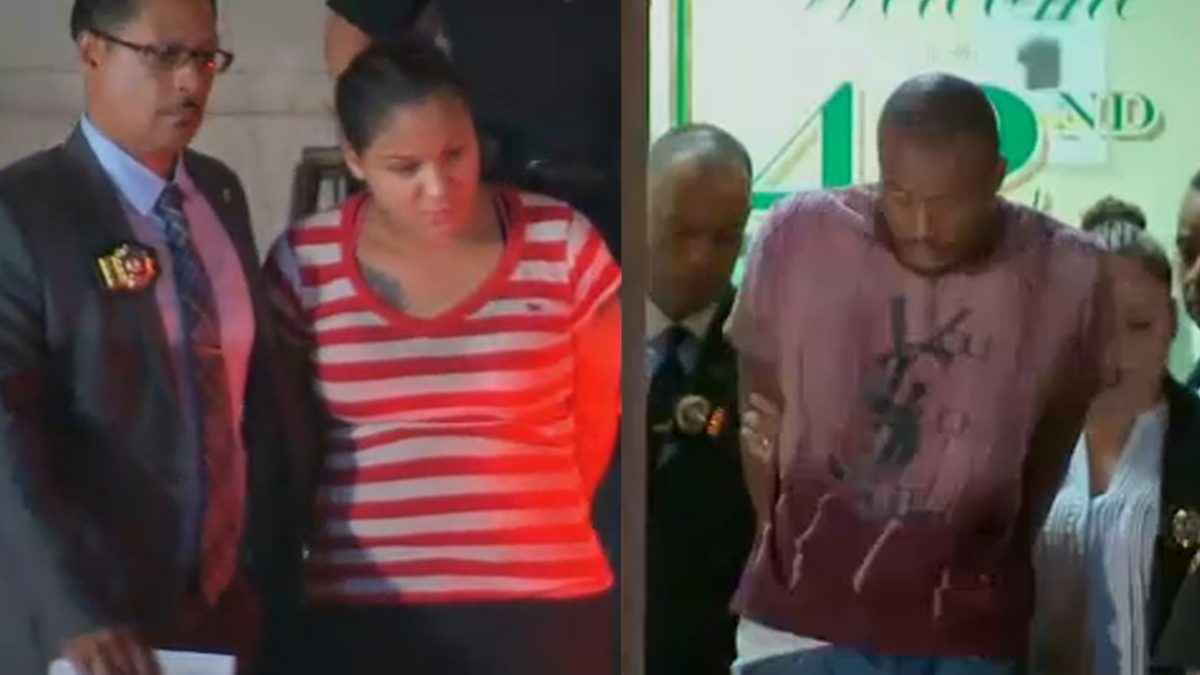 Ciara Martinez and Daquan Wheeler a history of violence and crime: 
Following the Bronx couple's arrests, both suspects were charged with murder after each blaming the other in 'shifting statements' to police.
Wheeler also faces charges of manslaughter, concealment of a human corpse, tampering with physical evidence and criminal possession of a weapon. Martinez faces charges of criminal facilitation, hindering prosecution, concealment of a human corpse, tampering with physical evidence and conspiracy. Both were remanded in court Thursday, and their next court date is September 4.
As both suspects were escorted out of the 42nd Precinct Wednesday night, Martinez yelled, 'She was my friend, and I love her.' Wheeler said nothing.
Of note, both suspects have served time in state prison. Wheeler served less than four years time for a 2008 attempted murder conviction in the Bronx and a 2015 attempted burglary conviction in Brooklyn. He was released to parole in April 2017.
In the attempted murder case, the nypost reported Wheeler stabbing a man with a samurai sword when he tried to rob a man of a wallet in 2006 near a train station in The Bronx.
Martinez was convicted of robbery in Queens in 2010 and served three and a half years in state prison.
I want to thank the men and women of the 42 Detective Squad, Bronx Homicide and all who worked on the murder case of Lisa Marie Velasquez. Your collective efforts led to those responsible for her murder. Two perpetrators are now in custody. #Bronx @NYPDnews @NYPDChiefofDept pic.twitter.com/LBTKQawoNW

— Chief Dermot F. Shea (@NYPDDetectives) August 30, 2018
Lisa Velasquez's family a history of ongoing tragedy: 
Velasquez's family had been searching for her since her August 20 disappearance, posting missing person flyers on Facebook.
The human remains found in Crotona Park contained the victim's head, leading police to release a sketch of the then-unidentified Velasquez's likeness.
Detectives looked at previous missing persons cases for help making the identification. They executed a search warrant Wednesday at the Longfellow Avenue home, which police said smelled like bleach.
Velasquez's family has borne previous tragedy. In the spring of 2006, Velasquez's mother, Marilyn Ginel, who was nine-months pregnant, was stabbed and strangled in the Bronx. Ginel's romantic partner was convicted of the murder which occurred in front of a then 12 year old Velasquez. 
'In this lifetime, I never thought we would go through something like that again,' Perez said.
Lesandro #Junior Guzman shared a dream with Lisa Marie Velasquez | "She wanted to be a cop" close family friend tells @NTN24 | @NYPDnews @NYPDnoticias pic.twitter.com/SqwQ86lOUi

— Alejandro Rincón (@ALEJOrincon) August 30, 2018